The Normal Heart: Staged Reading
Redfern Arts Center
Friday, · -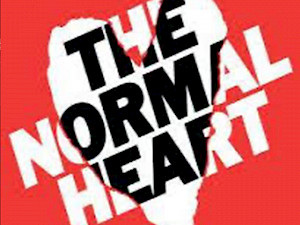 On Friday, December 3, Keene State College will honor World AIDS Day with a staged reading of Larry Kramer's acclaimed play, The Normal Heart.
Directed by KSC Theatre professor Kirstin O'Brien , The Normal Heart was written by playwright and outspoken AIDS activist Larry Kramer in 1985 and is a semi-autobiographical telling of Kramer's experience of the public and private indifference to the AIDS crisis and one man's lonely fight to awaken the world to the crisis. With passion and poignancy, Kramer lays bare the heartbreak, desperation, and frustration felt daily by those on the front lines of the AIDS crisis in its epicenter, New York City. The play centers on Ned Weeks, a gay activist enraged at the indifference of public officials and the gay community. While trying to save the world from itself, Ned confronts the personal toll of AIDS when his lover dies of the disease.
World AIDS Day takes place on December 1 each year. It's an opportunity for people worldwide to unite in the fight against HIV, to show support for people living with HIV, and to commemorate those who have died from an AIDS-related illness. Founded in 1988, World AIDS Day was the first ever global health day.
COVID Performance Guidelines : MASK WEARING IS MANDATORY DURING THE ENTIRE PERFORMANCE. If you cannot wear a mask, we respectfully ask they you kindly refrain from attending this performance. Patrons will be physically distanced during the performance. Parties may be seated together as long as they are physically distanced from other parties/patrons. Your cooperation is appreciated.
This event is part of the RAC Theatre Department calendar and is open to the public.
Contact:
Redfern Box Office
603-358-2168
To request accommodations for a disability, please contact the coordinator at least two weeks prior to the event.