Music Faculty Performance Series: Andrei Baumann (piano)
Redfern Arts Center
Friday, · -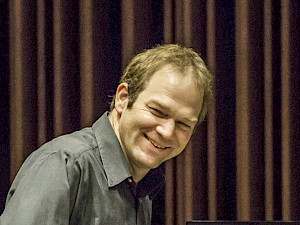 Join pianist Andrei Baumann for a program featuring works by J.S. Bach , Beethoven , Brahms , Chopin , Coleridge-Taylor , and Debussy.
The Keene State College Music Faculty Performance Series brings you a variety of memorable performances by our accomplished faculty performers and guest artists of national and international renown. Beginning in the fall, and throughout the winter and spring, you can enjoy performances in classical and modern genres performed on piano, strings, percussion, woodwinds, voices, and much more. Located in the peaceful setting of Brickyard Pond at Keene State College, we invite you to join us, and enjoy the gift of quality music throughout the year.
KSC students will need to obtain their complimentary tickets in person at the Box Office rather than ordering online.
COVID Performance Guidelines : MASK WEARING IS MANDATORY DURING THE ENTIRE PERFORMANCE. If you cannot wear a mask, Livestream Access is available for purchase. Patrons will be seated alone. No sitting together will be allowed due to physical distancing guidelines. Your cooperation is appreciated.
This event is part of the RAC Music Department calendar and is open to the public.
Contact:
Redfern Box Office
603-358-2168
To request accommodations for a disability, please contact the coordinator at least two weeks prior to the event.