Concert Band
Redfern Arts Center
Thursday, · -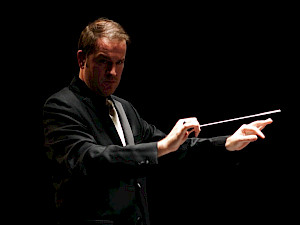 The KSC Concert Band is a performing ensemble studying music written for winds, brass, percussion, and wind-band ensembles. The ensemble also serves the needs of music students as a laboratory ensemble. At various times, students from both within and outside the ensemble will be given the opportunity to synthesize material which is learned in their courses in conducting, arranging, and composition. The Concert Band often provides services to the college community, including performances at campus ceremonies and other events.
Tickets will go on sale two weeks prior to performance. KSC students will need to obtain their complimentary tickets in person at the Box Office rather than ordering online.
COVID Performance Guidelines : MASK WEARING IS MANDATORY DURING THE ENTIRE PERFORMANCE. If you cannot wear a mask, Livestream Access is available for purchase. Patrons will be physically distanced during the performance. Parties may be seated together as long as they are physically distanced from other parties/patrons. Your cooperation is appreciated.
This event is part of the RAC Music Department calendar and is open to the public.
Contact:
Redfern Box Office
603-358-2168
To request accommodations for a disability, please contact the coordinator at least two weeks prior to the event.