Student Recital: Hattie Skvorak (vocal)
Redfern Arts Center
Saturday, · -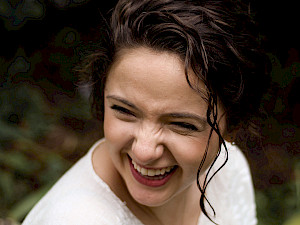 Hattie Skvorak is a Senior studying BM.MUED/VOCAL at Keene State College. Her time at Keene State has been largely devoted to educational studies and professional development in accordance with her future career, which she plans to center around teaching music in the K-12 public school system. She is a member of Keene State College's collegiate chapters of NAfME and of ACDA, of which she serves as the president. A student of voice, she has participated in KSC Chamber Singers, KSC Concert Choir, and Keene Vocal Consort over the past four years. Hattie is studying voice with Dr. Daniel Carberg.
In accordance with the BM in Music Education degree, Hattie will be performing her senior recital on 11/13/2021. This recital is centered around the Victorian language of flowers, which regards each flower as having a distinct meaning. Each set of works in this recital is named after a flower, chosen for the themes and messages found within the pieces. The Magnolia Set contains works by George Frideric Handel (1685-1759) which, like the magnolia flower, represent nobility and a love of nature. Works by Claude Debussy (1862-1918) and Gabriel Fauré (1845-1924) in The Sweet Pea Set depict blissful pleasures. The third set, The Hydrangea Set , contains excerpts from an Edward Elgar (1857-1934) song cycle that represent comfort and a gratitude for being understood. The Marigold Set , comprised of works by Christoph W. Gluck (1714-1787) and Robert Franz (1815-1892), depicts two forms of grief and jealousy. The final set, The Honeysuckle Set , features works by Franz Schubert (1797-1828) and Carl Bohm (1844-1920) that tell of bonds of great love. This event is free and open to the public.
Assisted by Vladimir Odinokikh , piano.
COVID Performance Guidelines : MASK WEARING IS MANDATORY DURING THE ENTIRE PERFORMANCE. If you cannot wear a mask, complimentary Livestream Access is available for viewing. Patrons will be physically distanced during the performance. Parties may be seated together as long as they are physically distanced from other parties/patrons. Your cooperation is appreciated.
This event is part of the RAC Music Department calendar and is open to the public.
Contact:
Redfern Box Office
603-358-2168
To request accommodations for a disability, please contact the coordinator at least two weeks prior to the event.