Redfern Series: Reggie Wilson's Fist & Heel Performance Group: POWER
Redfern Arts Center
Thursday, · -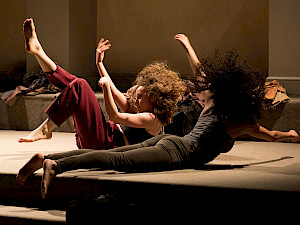 Praised for how "his sprawling movement pieces fold history into the present" ( The New York Times ), award-winning choreographer Reggie Wilson imagines what black Shaker worship might have looked like in his new piece Power. This Brooklyn-based company and its body of work draws from the spiritual and everyday traditions of Africa and its diaspora.
This event is part of the RAC Redfern Series calendar and is open to the public.
Contact:
Redfern Box Office
603-358-2168
To request accommodations for a disability, please contact the coordinator at least two weeks prior to the event.