New Hampshire Dance Institute 2021 Event of the Year: Rise Like a Phoenix
Redfern Arts Center
Saturday,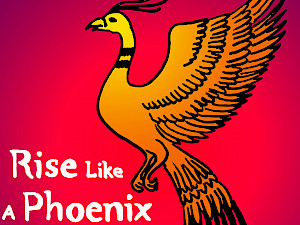 Performances on:
Saturday, June 12 at 10:00am
Saturday, June 12 at 1:00pm
Saturday, June 12 at 4:00pm
Saturday, June 12 at 7:00pm
MASK WEARING IS MANDATORY DURING THE ENTIRE PERFORMANCE
If you cannot wear a mask, Livestream Access is available for purchase.
Your cooperation is appreciated.
NHDI returns "home" to the Redfern Arts Center at Keene State College, bringing the children back to the theater on Saturday, June 12 to produce the 2021 NHDI Event of the Year Rise Like A Phoenix , written and directed by NHDI's Artistic Director, Kristen Leach.
This year's production, Rise Like A Phoenix is the artistic representation of rising from the ashes as we emerge from a catastrophe (the global pandemic) stronger and more powerful than before. NHDI's Event of the Year will celebrate the resilience of our children and how they are emerging from the pandemic with strength, grace and hope.
NHDI's art education program uses the art of dance and music to communicate, educate and engage the youth in our community. While the arts are always an important piece of a child's education, it is evident that they need this support and mentorship today more than ever and NHDI's program is essential to their mental and physical well-being.
This year's production is sponsored by:
Executive Producers NH State Council on the Arts Savings Bank of Walpole
Producers C &S Courtyard Marriott Pilgrim Pines Tire Choice * Tire Warehouse
Directors Aloha Bulldog MBG Peoples Silver Direct Steve Holmes * Syd's
To best adhere to COVID-19 safety guidelines, tickets for this show will be sold in pairs at $25/ticket, or $50 per pair. Ticket buyers must purchase both seats. Seats will be socially distanced per Keene State College Guidelines, mask wearing will be required throughout the performance , and health screening will take place.
This event is part of the RAC Community calendar and is open to the public.
Contact:
Redfern Box Office
603-358-2168
To request accommodations for a disability, please contact the coordinator at least two weeks prior to the event.