Theatre Design Conversation with Justin Moriarty: Burnt Out Wife
Redfern Arts Center
Monday, · -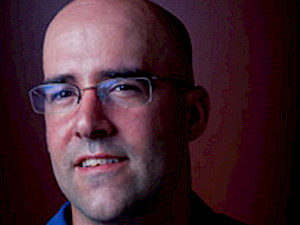 Monday, March 1, 2021, 4:00 p.m.
Open to the Public, Pre-registration required on Zoom
Keene State alumnus Justin Moriarty 02', Lecturer in Theater and Technical Director for Theater and Dance, Bates College, joins the Keene State College Theatre and Dance program for a discussion with technical and design students on design and technology for the performing arts and shares his journey in theatre since graduating from Keene State College. Justin created the Lighting Design/Production and Stage Management for Sara Juli's Burnt-Out Wife.
Justin Moriarty is a Lecturer in Theater and the Technical Director of the Theater and Dance Department at Bates College where he teaches a course on Stage Management. During the summer, he works as the Production Manager for the Bates Dance Festival.
The presentation of Burnt-Out Wife was made possible by the New England Foundation for the Arts' National Dance Project, with lead funding from the Doris Duke Charitable Foundation and The Andrew W. Mellon Foundation. Additional support is from the New Hampshire State Council on the Arts.
This event is part of the RAC Redfern Series calendar and is open to the public.
Contact:
Redfern Box Office
603-358-2168
To request accommodations for a disability, please contact the coordinator at least two weeks prior to the event.