Orchestra
Redfern Arts Center
Wednesday, · -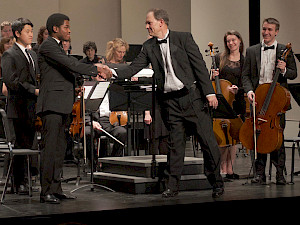 The KSC Chamber Orchestra presents its final concert of the year, featuring Bach's famous "Air on the G String," Mozart's "Eine Kleine Nachtmusik," and more. Featuring Nicholas So , assistant conductor.
This performance will be performed live on Livestream with no in person audience.
This event is part of the RAC Music Department calendar and is open to the public.
Contact:
Redfern Box Office
603-358-2168
To request accommodations for a disability, please contact the coordinator at least two weeks prior to the event.