Music Faculty Performance Series: José Lezcano: From Villa-Lobos to Jobim: Guitar Music of Brazil
Redfern Arts Center
Sunday, · -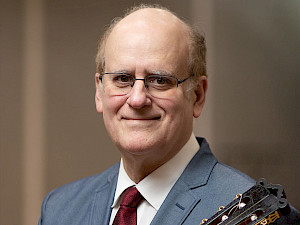 Dr. José Manuel Lezcano, Professor of Music, will present a recital and lecture, entitled From Villa-Lobos to Jobim: Guitar Music of Brazil. The guitar in Brazil has served to mediate between popular Afro-Brazilian cultural expressions and Eurocentric elite culture, through hybrid genres such as the Choros, the Maxixe, and Samba. Prof. Lezcano will perform and contextualize music by composers including Heitor Villa-Lobos, Joao Pernambuco, and Marco Pereira. Works to be performed include Villa-Lobos' iconic Preludes & Etudes, dedicated to Andres Segovia; Pernambuco's Choros with descriptive titles (e.g. "itching powder"), and Pereira's Amalgations of Choros with Jazz harmonies and gestures.
COVID Performance Guidelines: Keene State wristband required for entry into building. Masks covering one's nose and mouth required at all times while in the building. House will open 15 minutes prior to performance. Reserved seating only. Patrons will be seated alone. No sitting together will be allowed.
Contact the Redfern Arts Center Box Office for tickets.
This event is part of the RAC Music Department calendar and is open to the public.
Contact:
Redfern Box Office
603-358-2168
To request accommodations for a disability, please contact the coordinator at least two weeks prior to the event.