KSC Student Film Festival, Part 2
Redfern Arts Center - Putnam Theater
Thursday, September 26, 2013 · 7:00 p.m. - 10:00 p.m.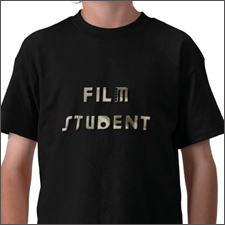 Please come see the student films that did not make the year-end Student Film Festival that took place in April.
There were just too many films to pick from with the year-end festival, so we decided to create a venue for other films made during the 2012-13 school year.
Thursday at 7:00 p.m. only, free and open to the public
This event is part of the Putnam Featured event series.
Contact:
Putnam Theatre
603-358-2160
To request accommodations for a disability, please contact the coordinator at least two weeks prior to the event.