Lecture Recital with National Call of Scores Winner: Cameron O'Connor
Redfern Arts Center
Saturday, · -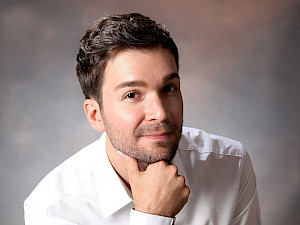 Keene State College is happy to welcome Dr. Cameron O'Connor, winner of its 2019 Call for Scores, who will present a lecture recital and clinic in the Alumni Recital Hall on Saturday, February 8 at 7:30pm.
The KSC Call for Scores enables students and community members to meet and work with composers from across the country and globe, and to engage in thoughtful discussion about the compositional process and related topics. This year's international composition contest welcomed applications from 22 states and 4 countries.
The evening lecture recital will be full of exciting pursuits! It will begin with a presentation of the winning composition for solo guitar, performed by the composer himself. Dr. O'Connor will then discuss and demonstrate historical connections between the Theme & Variations form and the guitar, lute, and vihuela instruments.
Following a brief Q&A session with the composer, Dr. O'Connor will conclude the evening with a guitar clinic, working with KSC music students in a masterclass setting.
This event is part of the RAC Music Department calendar and is open to the public.
Contact:
Redfern Box Office
603-358-2168
To request accommodations for a disability, please contact the coordinator at least two weeks prior to the event.