As You Like It
Redfern Arts Center
Wednesday,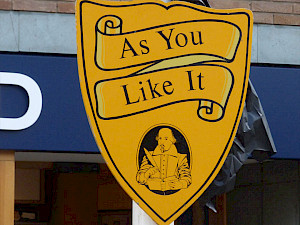 Performances on:
Wednesday, November 13 at 7:30pm
Thursday, November 14 at 7:30pm
Friday, November 15 at 9:30am (Student Performance, limited seating available for the public)
Friday, November 15 at 7:30pm
Saturday, November 16 at 7:30pm
As You Like It is delightful. The text brims with poetry that engages our collective imagination to consider the complexity of love, nature, and strong women who speak the truth!
Audience members are welcome to dress in their favorite 1970's inspired outfits as a way to celebrate the period of our production!
This event is part of the RAC Theatre Department calendar and is open to the public.
Contact:
Redfern Box Office
603-358-2168
To request accommodations for a disability, please contact the coordinator at least two weeks prior to the event.