"A Year with Frog and Toad"
Redfern Arts Center
Tuesday, -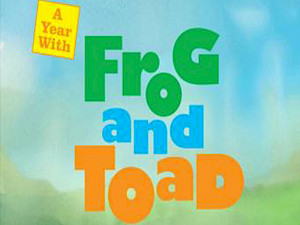 Performances on:
Tuesday, March 3 at 7:30pm
Wednesday, March 4 at 7:30pm
Thursday, March 5 at 7:30pm
Friday, March 6 at 7:30pm
Saturday, March 7 at 1:00pm
Saturday, March 7 at 4:00pm
A Year with Frog and Toad is charming story of the 12-month adventure surrounding the everlasting friendship between two amphibians: one calm, cool, and collected and the other a bit "unbalanced." Perfect for children and adults alike.
This event is part of the RAC Theatre Department calendar and is open to the public.
Contact:
Redfern Box Office
603-358-2168
To request accommodations for a disability, please contact the coordinator at least two weeks prior to the event.