Julian Fleisher and His Rather Big Band: 1975
Redfern Arts Center
Thursday, · -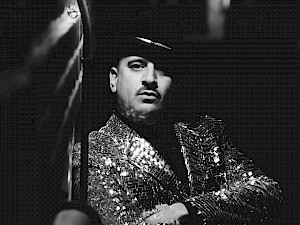 A New York-based cabaret and jazz artist and New York Public Radio host, Julian Fleisher brings an electrifying concert dedicated to the year 1975 - which Fleisher proclaims is the most fabulous year in the history of American popular music. Accompanied by His Rather Big Band, the singer-songwriter-Renaissance man will take his audience through a tour of the musical '70's in a knockout arrangement of songs by the likes of Joni Mitchell, the Eagles, Fleetwood Mac, Stevie Wonder, and others.
Creative Connections:
Post-show meet and greet and reception with the artists
This event is part of the RAC Redfern Series calendar and is open to the public.
Contact:
Redfern Box Office
603-358-2168
To request accommodations for a disability, please contact the coordinator at least two weeks prior to the event.