Opera Workshop
Redfern Arts Center
Monday, · -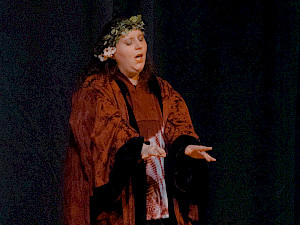 Keene State's Opera Workshop program, in partnership with the Colonial Theatre, will present a fun, interactive performance featuring music from Mozart's hilarious Magic Flute, Handel's gripping Agrippina, and Gershwin's perennial favorite Porgy and Bess. This performance is the public culmination of a series of local school workshops in collaboration with the 2019-2020 MetLive in HD program, designed to engage audiences with opera by demystifying the art form. Artistic direction by Dr. Matthew Leese and collaborative pianist Dr. Christina Wright-Ivanova.
This event is part of the RAC Music Department calendar and is open to the public.
Contact:
Redfern Box Office
603-358-2168
To request accommodations for a disability, please contact the coordinator at least two weeks prior to the event.