Christopher Swist presents Percussive Fusion
Redfern Arts Center
Wednesday, · -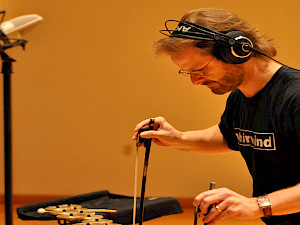 The term fusion applies to percussion music continually as instrument building and technique evolve with changing styles. This faculty recital, directed by Resident Artist Christopher Swist, will survey these fused possibilities and colors. Acoustic and electronic will combine with the traditional and experimental. The recital will feature faculty artists Amy Garapic (percussion), George Robinson (drum set), Steve Cady (bass), Jose Lezcano (classical guitar), Ted Mann (electric guitar). A featured composition is Dave, an epilogue written by Swist for the recently departed Dave Samuels, who was a pioneer of percussion fusion.
This event is part of the RAC Music Department calendar and is open to the public.
Contact:
Redfern Box Office
603-358-2168
To request accommodations for a disability, please contact the coordinator at least two weeks prior to the event.