A Romantic Evening in Prague and Ljubljana - Passion, Romance, and Nostalgia: with Christina Wright-Ivanova
Redfern Arts Center
Wednesday, · -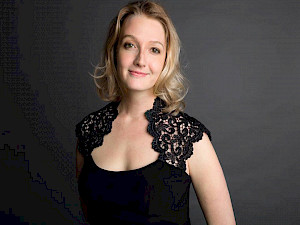 Christina Wright-Ivanova, piano, with special guests:
Erica Brookhyser, mezzo soprano; Klaudia Szlachta, violin; Aron Zelkowicz, cello
Solo piano & chamber works by Janáček, Dvorák, Škerjanc, Pavčič and Smetana
This program highlights the profound beauty and depth of Czech and Slovene Romantic classical music. It showcases the use of folk culture within art music, as well as a strong pride and sense of identity during the nineteenth century, when nationalism was sweeping across Europe. This music heard in this concert is filled with a deep strength of character and resolve, as well as an incredibly powerful romanticism, lyricism and honesty.
This event is part of the RAC Music Department calendar and is open to the public.
Contact:
Redfern Box Office
603-358-2168
To request accommodations for a disability, please contact the coordinator at least two weeks prior to the event.