MoCo's Beauty & the Beast
Redfern Arts Center
Saturday, -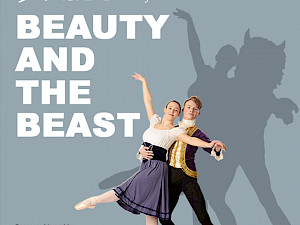 It's a tale as old as time, the classic story of an arrogant prince who is cursed to live as a terrifying beast until he finds true love. When a clockmaker finds himself captured by the beast, his loyal daughter Belle takes his place in the castle. Belle and the Beast begin to fall for one another, with help from his enchanted servants. Beauty and the Beast is choreographed by the talented teachers of MoCo Arts and performed by MoCo Arts dancers 2nd – 12th grade featuring ballet, tap, jazz, modern and hip hop dance.
Performances on:
June 1, 2019 at 2pm
June 1, 2019 at 7pm
June 2, 2019 at 2pm
This event is part of the RAC Community calendar and is open to the public.
Contact:
Redfern Box Office
603-358-2168
To request accommodations for a disability, please contact the coordinator at least two weeks prior to the event.