Guitar Festival
Redfern Arts Center
Friday, · -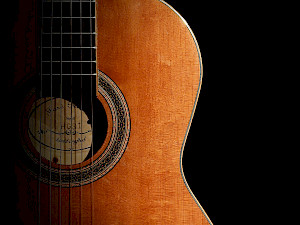 Our public concert in the evening will feature guest artist Dr. Tremura, visiting and faculty artists, and it culminate in a performance by the Festival Guitar Orchestra made up of students, faculty, and other participants. Keene State Professor Dr. Jose Lezcano and Welson Tremura will play Brazilian guitar duets; Keene State Professor Ted Mann will play Renaissance Spanish music on the Vihuela; John Zevos will play some improvisational guitar; and the Keene State College Festival Orchestra, directed by Dr. Lezcano, will perform works by Leo Brouwer (Toccata), Antonio Vivaldi (Concerto op. 3, no. 6 in a minor) and other pieces. The concert will be held at 7:30 p.m., in Alumni Recital Hall, Redfern Arts Center at Keene State College. Admission is free, and open to the public. Contact the Music Department at music@keene.edu with questions.
Registration Information
Before March 4 : Registration is free to any registered New England high school or middle school student.
After March 4 : Registration is $20.
All other participants : $20
This event is part of the RAC Music Department calendar and is open to the public.
Contact:
Redfern Box Office
603-358-2168
To request accommodations for a disability, please contact the coordinator at least two weeks prior to the event.