The Premiere Series: Welcome to the Neighborhood
Redfern Arts Center
Saturday, · -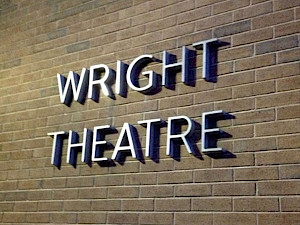 Designed to feature work of exceptional student playwrights, The Premiere Series continues this fall with a staged reading of Ryan Pelliginelli 's new play, Welcome to the Neighborhood. Directing student Megan Lummus directs and Jeannie-Marie Brown serves as the faculty advisor for both Ms. Lummus and Mr. Pelliginelli.
This event is part of the RAC Theatre Department calendar and is open to the public.
Contact:
Redfern Box Office
603-358-2168
To request accommodations for a disability, please contact the coordinator at least two weeks prior to the event.