The Telling Project
Redfern Arts Center
Thursday, · -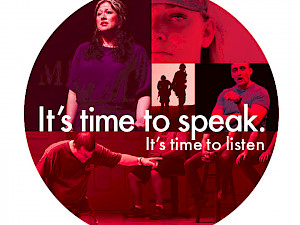 Follow local military veterans and family members on a journey as they shape their experiences into a powerful stage performance with the help of The Telling Project , a national performing arts nonprofit that uses theater and storytelling as a tool to deepen civilian understanding of the military experience. Since 2008, The Telling Project has produced over 57 original performances in 21 states in which veterans and military family members stage their stories of military life for the communities, bridging the civilian/military gap.
This event includes adult subject matter and may not be suitable for children ages 12 and under.
This event is part of the RAC Redfern Series calendar and is open to the public.
Contact:
Redfern Box Office
603-358-2168
To request accommodations for a disability, please contact the coordinator at least two weeks prior to the event.