Jazz Ensemble
Redfern Arts Center
Wednesday, · -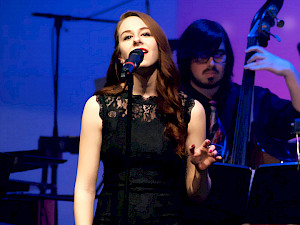 Jazz Ensemble is a musical ensemble that plays jazz music which varies in the quantity of its members and the style of jazz that they play. It is common to find a jazz band made up of a rhythm section and a horn section. The size of a jazz band is closely related to the style of jazz they play as well as the type of venues in which they play.
Tickets are $5 for students and seniors, $10 for adults. Please contact the Box Office at (603) 358-2168 for more information.
This event is part of the RAC Music Department calendar and is open to the public.
Contact:
Redfern Box Office
603-358-2168
To request accommodations for a disability, please contact the coordinator at least two weeks prior to the event.