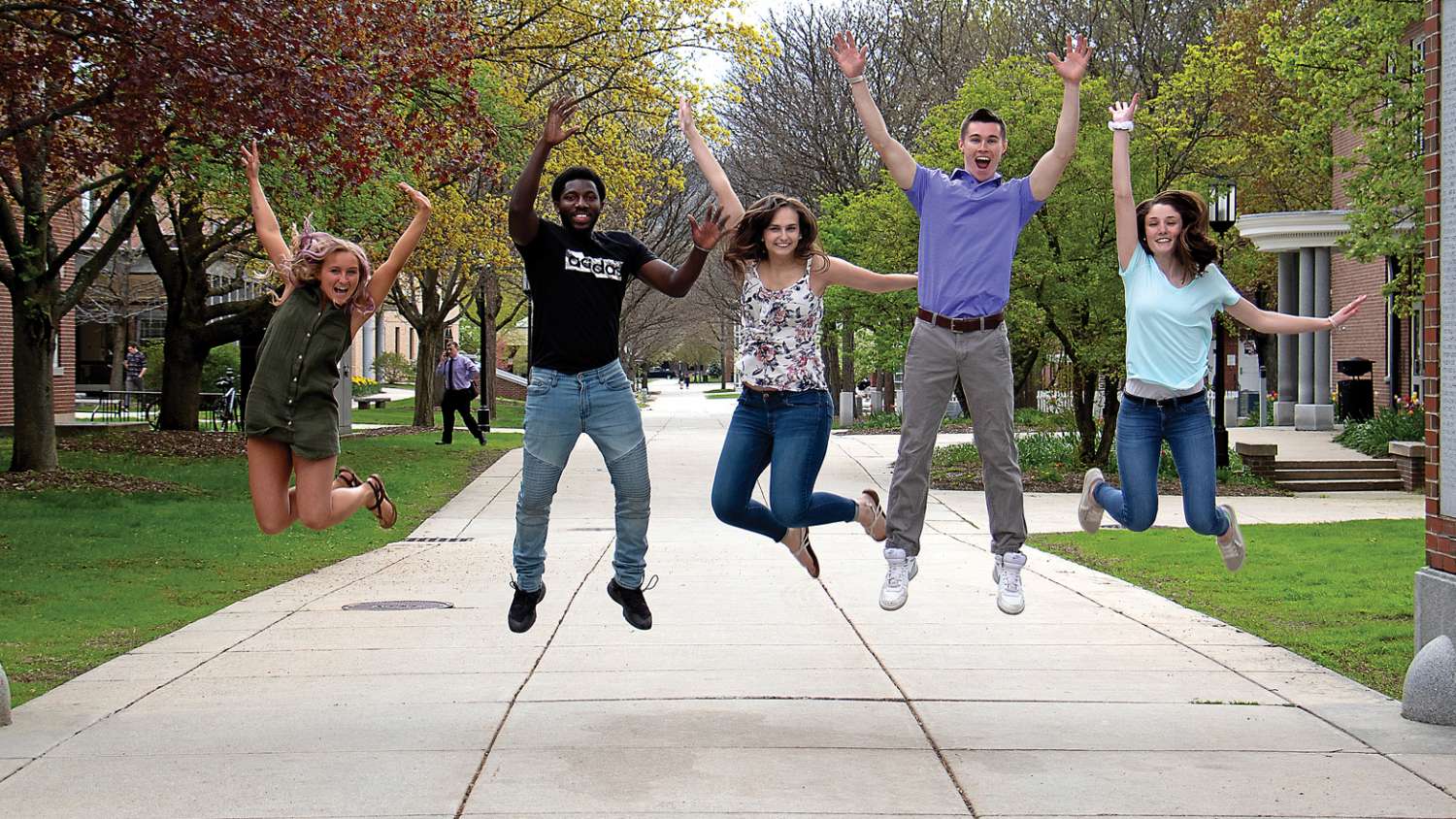 We are here for you.
We're Owl in this together.
Firstly, we'd like to say congratulations on graduating from high school! While the global pandemic has led to an unprecedented time in so many ways, it does not take away from this momentous achievement. The end of the school year looks different, traditions and celebrations have been put on hold, and your decision of where to continue your studies this fall may have been turned upside down.
At Keene State College, we are committed to supporting our community through these unexpected circumstances. In fact, our welcoming and encouraging community is what sets an education at Keene State apart. Even during remote learning, our professors and staff remain dedicated to helping our students at each stage of their journey.
We are planning to resume in-person classes when the fall semester starts. All our courses will incorporate online coursework so that we're prepared to teach remotely if needed. We are also implementing new procedures to ensure the safety and wellbeing of everyone in our community, which remains a top priority.
As you consider your college plans, we hope you will take a closer look at Keene State. As a student in the greater Monadnock region, we have watched your successes and strongly believe that you will find your place here. We can help you take the next step to launch your future.
---
Applying to Keene State
You can still apply for free.
We understand the uncertainty you may be experiencing and would like to give you more time to weigh your options. The deadline to apply has been extended to June 1 and there is no fee when you use the Keene State's Leap Forward application.
Financial aid and merit scholarships are still available.
Please add Keene State's school code (002590) to your FAFSA so our financial aid counselors can review your application as soon as possible.
Our admissions counselors are here for you.
Our helpful team is ready to speak with you virtually or over the phone to help answer your questions and guide you through the process.
You will receive a decision quickly!
Our admissions counselors are standing by to review your application. We promise to get you a decision within 48 hours.
Keene State is test optional.
We no longer require SAT/ACT scores for students applying for admission, except for those pursing the honors program or nursing program.
We are accepting pass (P) grades and unofficial transcripts.
Keene State is committed to ensuring that COVID-19 will not negatively impact your application. We will accept pass grades and unofficial transcripts. (However, final transcripts will need to be submitted prior to enrollment when available.)
Live at home and still attend college this fall.
If you live within 30 miles of Keene State's campus, you can live at home. We can also guarantee on-campus housing if you'd prefer to have the residential experience.
Find your major.
With 40+ areas of study to choose from, we know you'll find an academic program that meets your interests and goals.
---
Try Something New.
When you go beyond your comfort zone, you learn. Whether you join one of our 70+ student clubs, take a class in an unfamiliar subject area, do research in a growing field, or attend a unique speaker event, you'll be challenging yourself and growing in the process. In fact, taking a risk is Bryanna Weigel's biggest piece of advice for incoming students. Bryanna found her second major after she took a geography class. "I really liked what I was learning. Geography is very applicable in general life," she says. During Admitted Student Day, you'll learn about the many ways you can grow at Keene State.