Overview
Keene State College has the only stand-alone, four-year journalism degree program in the University System of New Hampshire, and one of the few such programs in New England. The major prepares students for careers in the field by enabling them to build print, broadcast, and digital media skills in an applied setting.
KSC JMPR applied learning has been improved with the addition of the most up-to-date television and live streaming studio in the region. Beginning in spring 2021 students began getting hands-on experience with the Newtek Tricaster TC1 studio system.
Journalism, multimedia, and public relations students at KSC have the opportunity to work for the school newspaper, The Equinox, and the weekly 30-minute television newscast, KSC-TV News, as well as WKNH Radio and the weekly campus sports webcast Inside Owl Athletics.
Internships with professional media organizations and businesses are also an important part of the program. The journalism program is housed in the Media Arts Center, where students use the journalism computer lab, the television broadcast studio, and audio and video editing labs. The Journalism, Multimedia, Public Relations curriculum at Keene State College emphasizes the concepts of press objectivity, fairness, accuracy, freedom of speech, and freedom of the press, as well as the development of analytical writing, research, message creation, production, and presentation skills.
The Keene State Journalism Department and our students have been active in the community and rewarded for outstanding accomplishments. Every year, Keene State Journalism students win international, national, regional, and statewide awards from such organizations as the Society for Collegiate Journalists, Society of Professional Journalists, Society of Environmental Journalists, New Hampshire Press Association, the New England Society of Newspaper Editors, The Kennedy Center Institute for Theater Journalism and Advocacy, and the College Media Association. Journalism faculty recognize Constitution Day annually with events and work with the American Democracy Project to provide election-oriented panels and other events.
KSC JMPR Students in the Tricaster Studio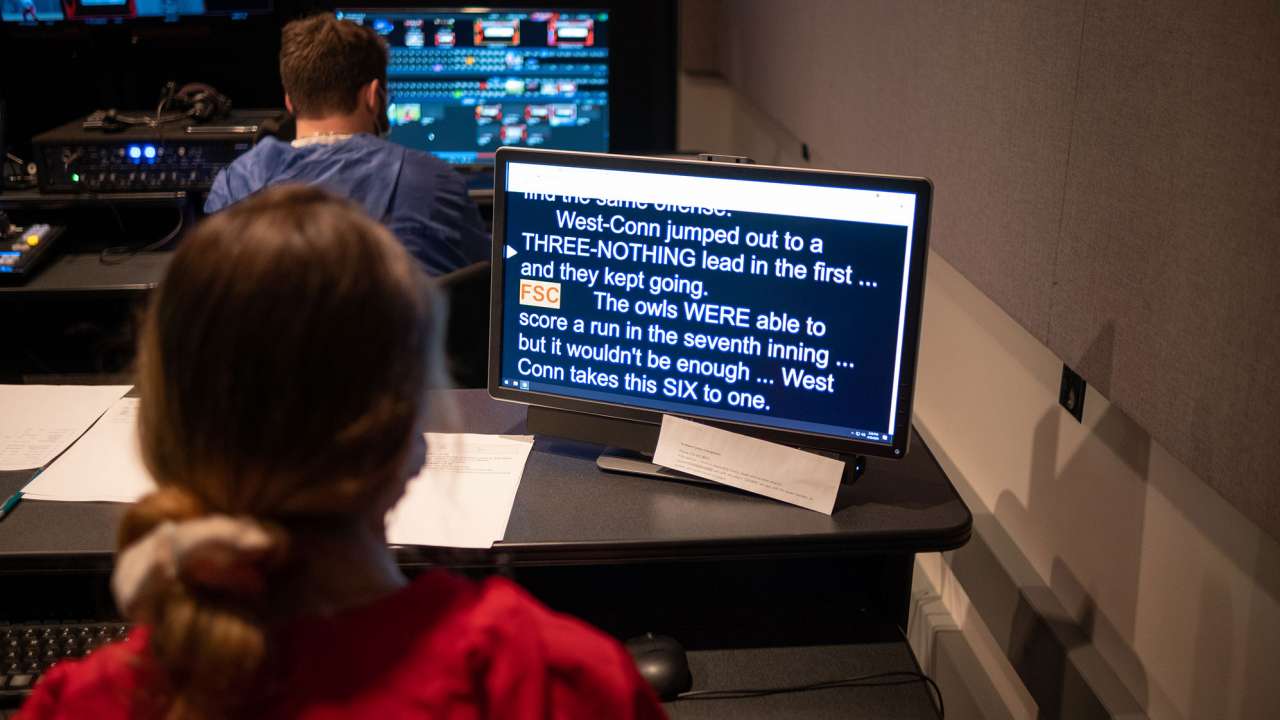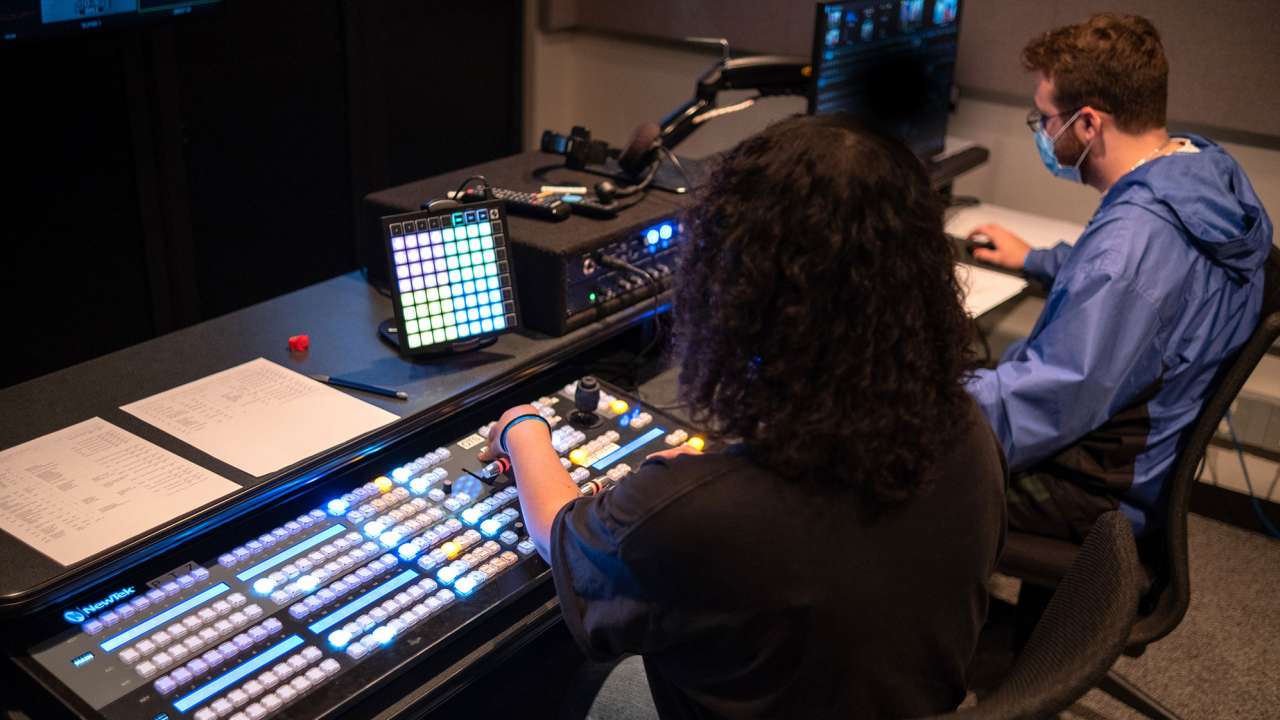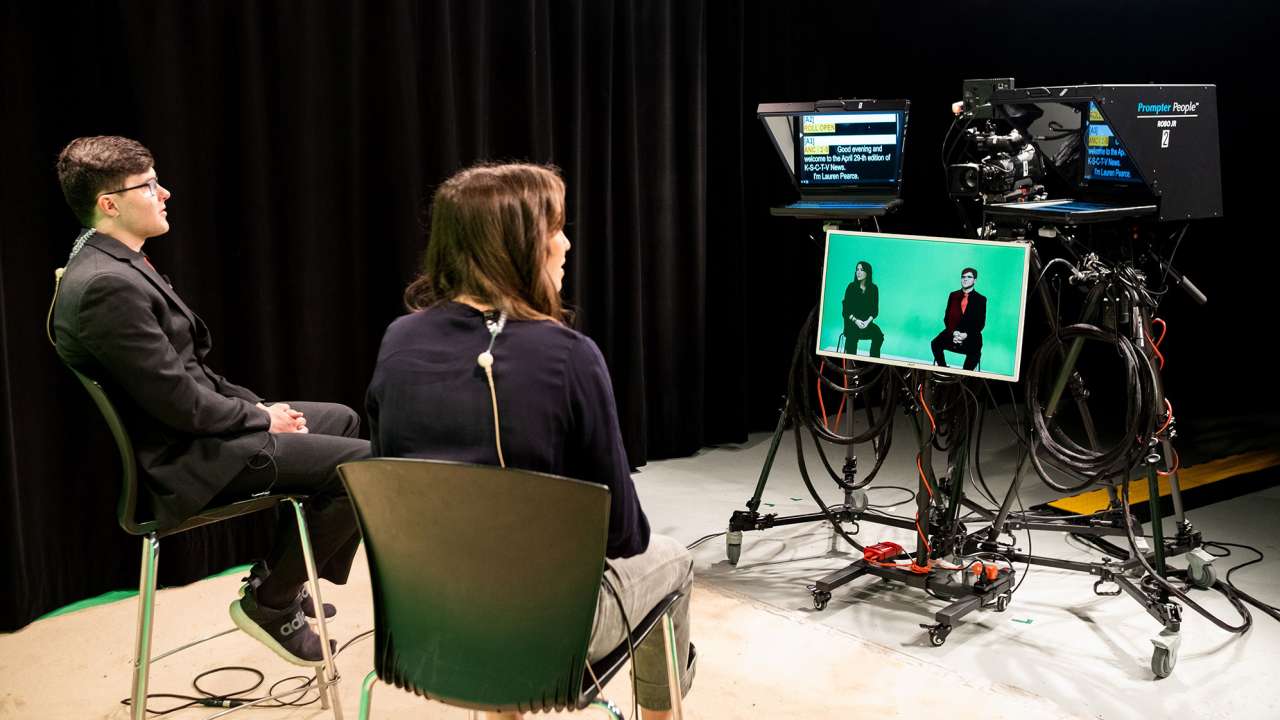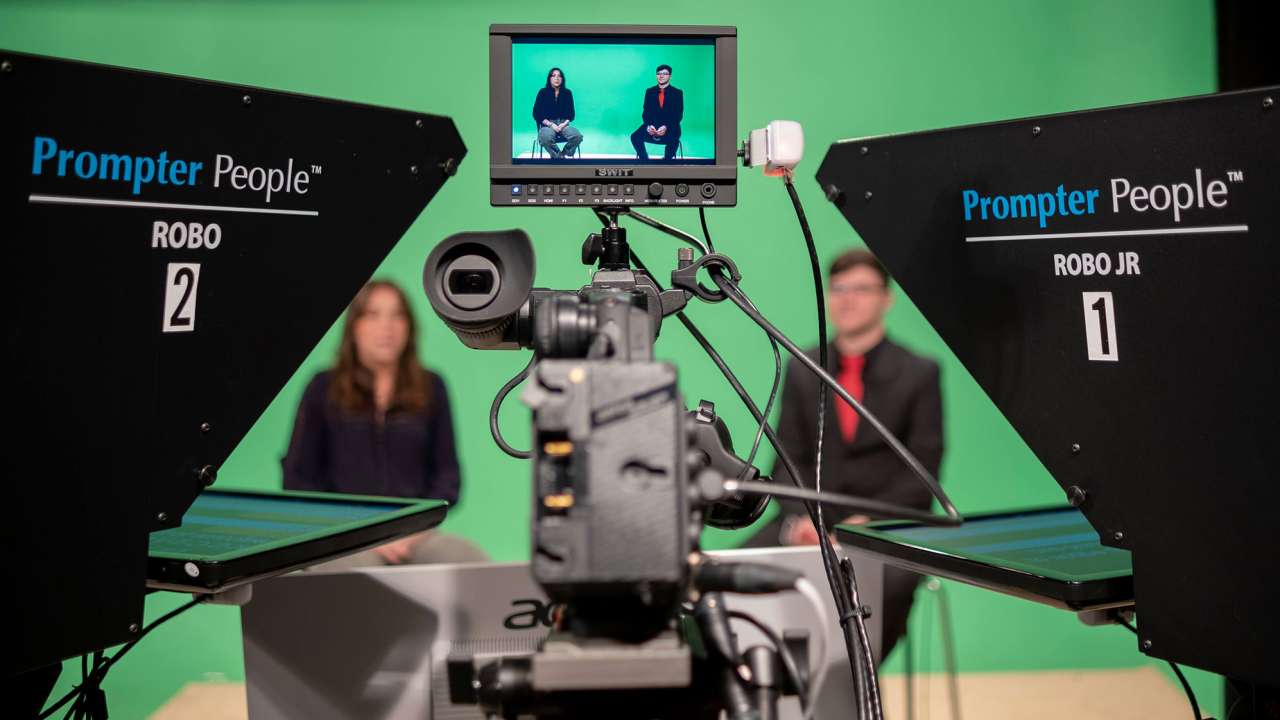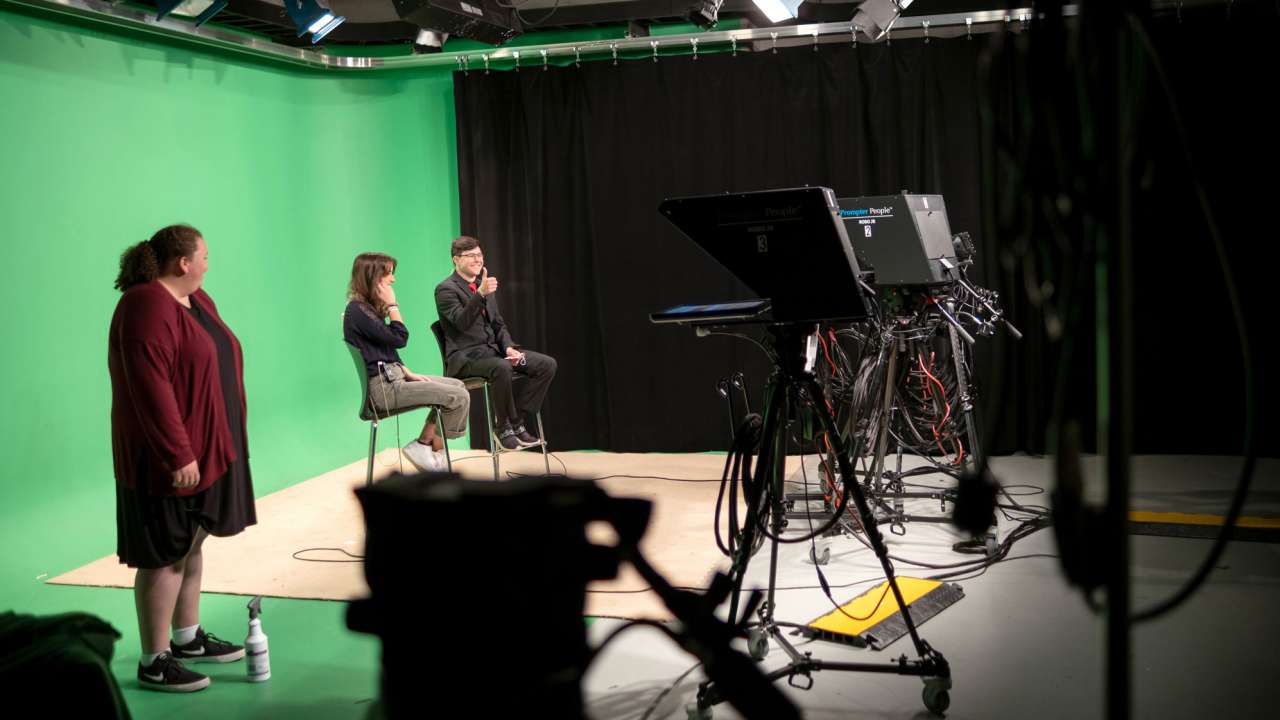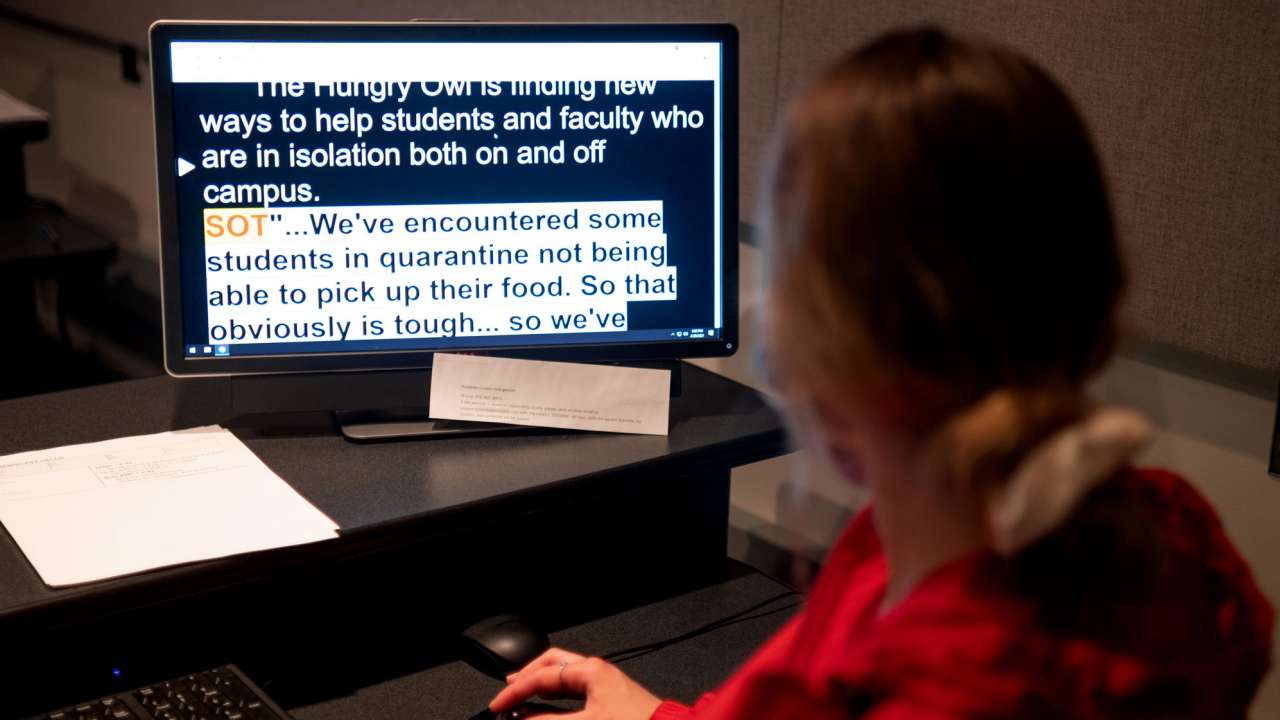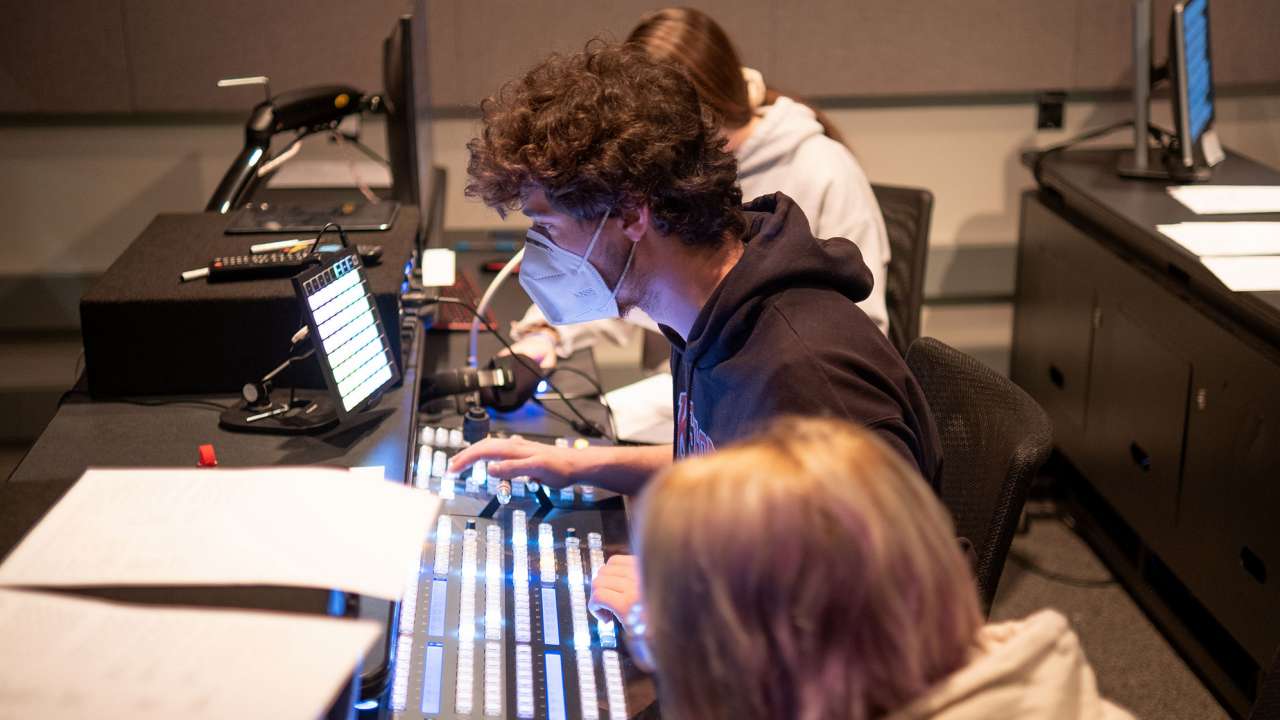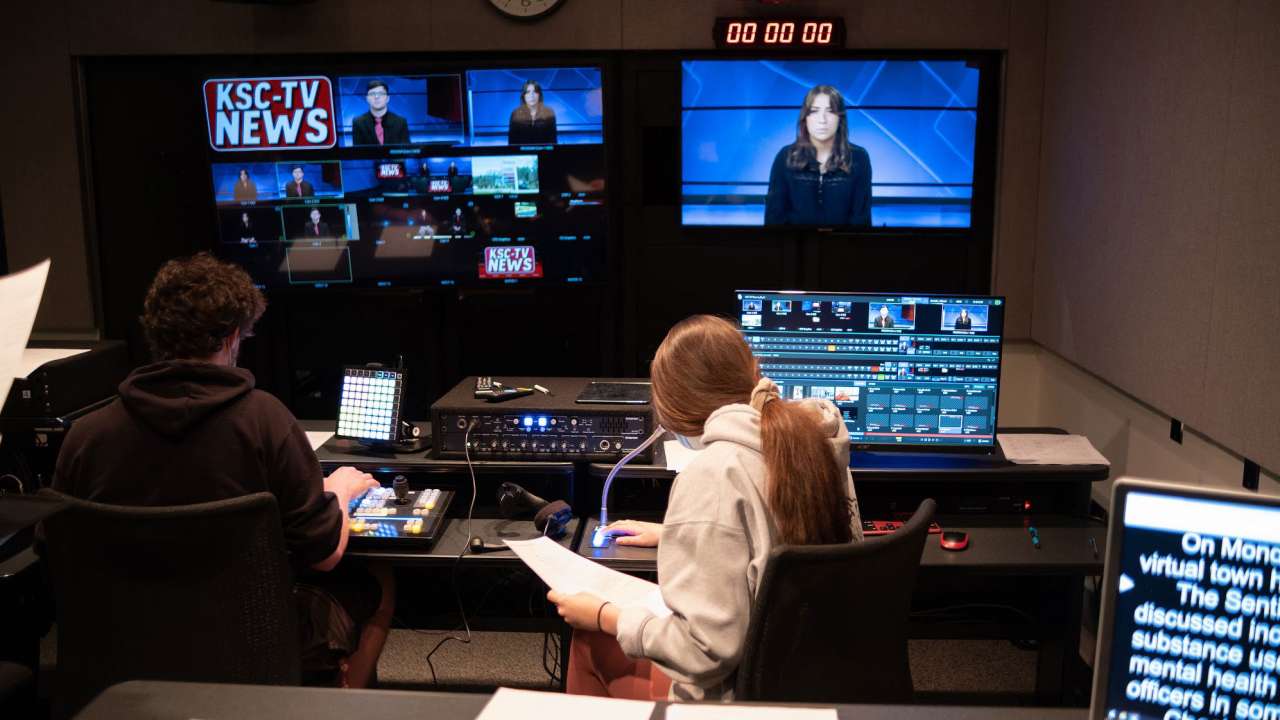 Program Options
Journalism majors at Keene State choose from multimedia journalism and public relations options. In both options, you'll take courses in writing for the media, digital journalism, and law and ethics. From there, you'll be able to focus on the area that interests you most.
Additionally, Keene State offers minors in broadcast media, multimedia, print media, and public relations.
Journalism students can receive credit for work with several campus media outlets:
Request Information
In this Section:
Career and Other Opportunities
JMPR majors and minors go on to work with:
newspapers,
magazines,
radio and television stations,
internet media outlets
public relations firms,
corporate public relations
governmental public affairs departments
Outcomes
Graduates from Keene State's journalism program can gather, research, and analyze information; write news for publication; organize and implement public relations campaigns and strategic communications; understand media law and ethics; use a variety of mass media tools; and think critically about mass media.