Career Advising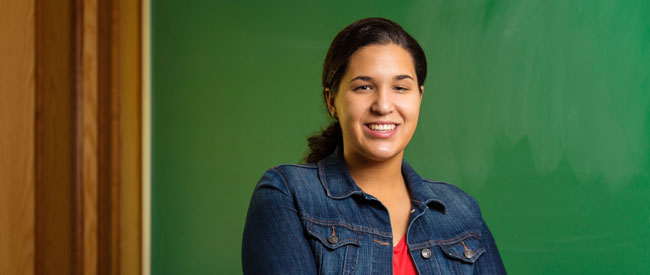 Local, regional, and national companies and organizations as well as private families wish to recruit you for various openings. These range from part-time positions for pay while you are in school, summer jobs, internships related to your field of study, and career opportunities when you are ready to graduate.
---
"As an undergraduate, I sought advice from ACA for career possibilities as a Health Science major. As I got close to graduation, ACA helped me look at job opportunities in my major, and checked to see my résumé was perfect before sending it off."
Jhonny Mahar '12, Health Science
A résumé is a professional introduction of yourself that clearly and concisely describes your skills and qualifications as they relate to the position you are trying to obtain. A résumé will not get you a job, but a well-written résumé is key in securing an interview.
---
Need Help?
Call Career Advising at
603-358-2500
to schedule a mock interview
A job interview is one of the most important parts of a job search and an opportunity for you to promote your skills, knowledge, experience, and the value you will bring to the organization.
---
Academic and Career Advising assists students in planning for graduate school. Ideally, graduate school planning should begin early in a student's college career to assure that prerequisite courses are taken and that students are well-prepared for admissions examinations. More about Graduate School
---
"I went to ACA for help on looking for a job, and while I was there, I actually found a job that I applied for. ACA advised me throughout the process to make sure I had the tools and information I needed to get the job."
Kim L'Heureux '13, BS dual degree in
Health Science and Psychology
Career exploration requires self-assessment, researching career options, and developing a plan to reach your unique career goals.
---
Contact Academic and Career Advising
Academic and Career Advising Office
603-358-2500
Elliot Center
229 Main Street
Keene, New Hampshire 03435