MoCo's "The Nutcracker"
Redfern Arts Center
Friday, · -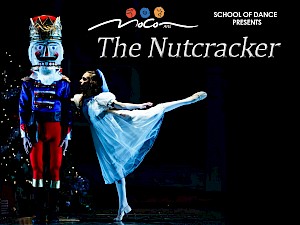 *MoCo Arts School of Dance presents: The Nutcracker*
It's a cozy Christmas Eve at the Stahlbaum's house, and two young children Fritz and Clara are preparing for a party. When the toymaker Drosselmeyr arrives he brings the children gifts. Clara receives the best present of all, a Nutcracker. That night when the clock strikes midnight, the Nutcracker comes alive and takes Clara on an unforgettable adventure, don't miss this Holiday classic! This show is performed by MoCo Arts dancers 2nd–12th grade, featuring guest dancers from The Boston Ballet.
This event is part of the RAC Redfern Series calendar and is open to the public.
Contact:
Redfern Box Office
603-358-2168
To request accommodations for a disability, please contact the coordinator at least two weeks prior to the event.