TUBA Christmas
Young Student Center
Sunday, · -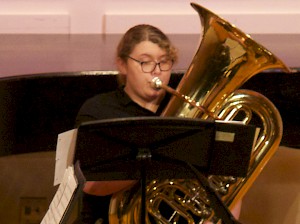 Tuba/Euphonium players interested in playing in the event are invited to participate, regardless of skill level, provided they are able to sight-read a part from the many Christmas carols performed. They should arrive for registration and rehearsal at 10:30 a.m. More information is available by contacting the Keene TUBACHRISTMAS host, Jim Chesebrough at jchesebrough@keene.edu. Interested audience members should arrive by 1:00 p.m. for the performance.
This event is part of the RAC Music Department calendar and is open to the public.
Contact:
Redfern Box Office
603-358-2168
To request accommodations for a disability, please contact the coordinator at least two weeks prior to the event.