Main Theatre
Main Theatre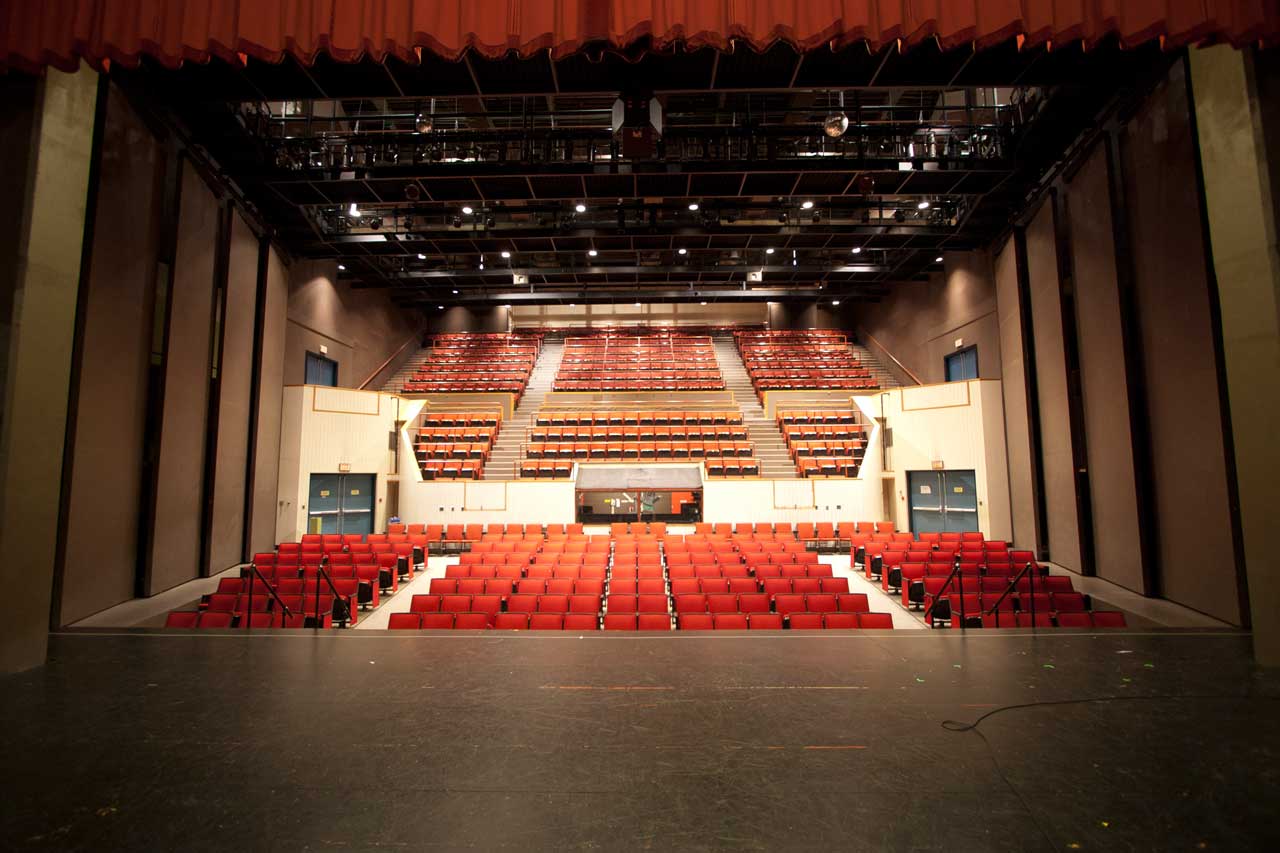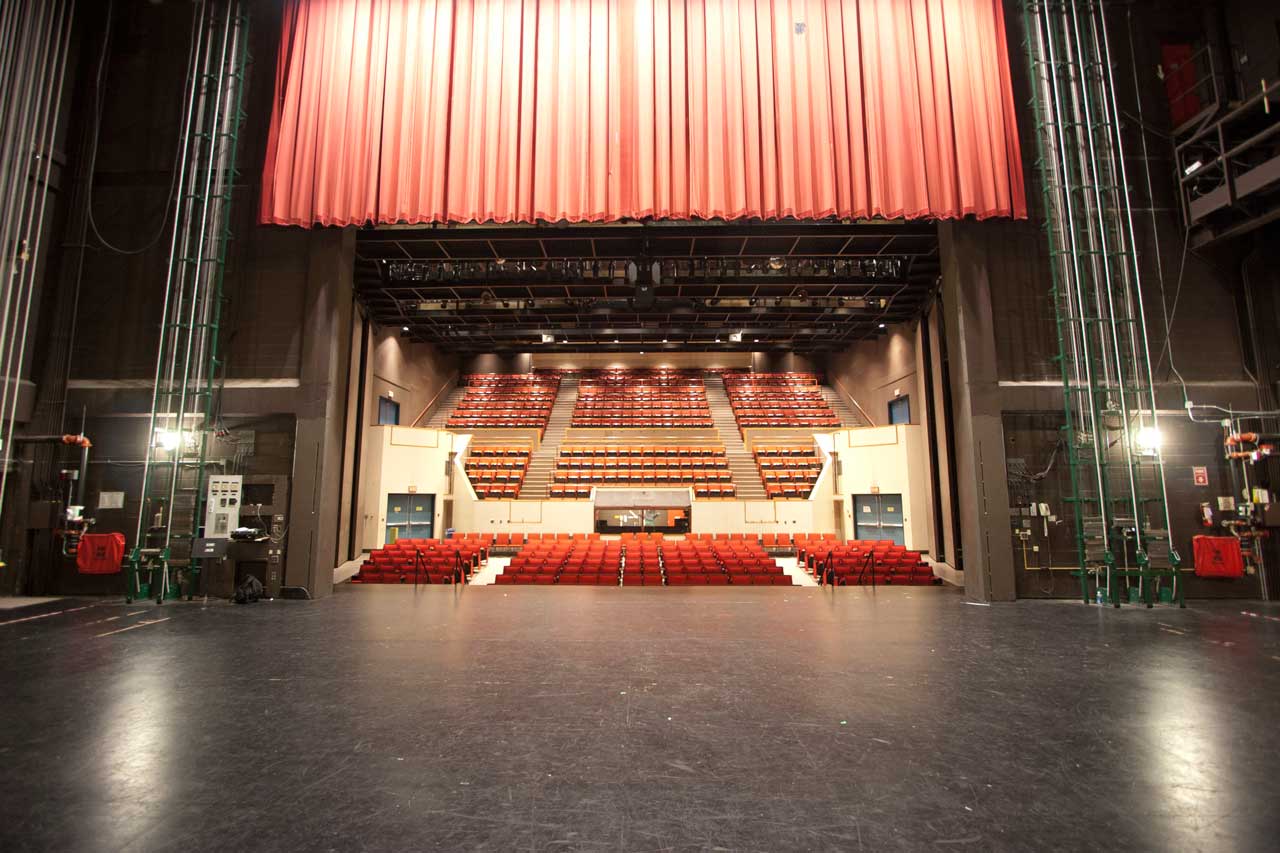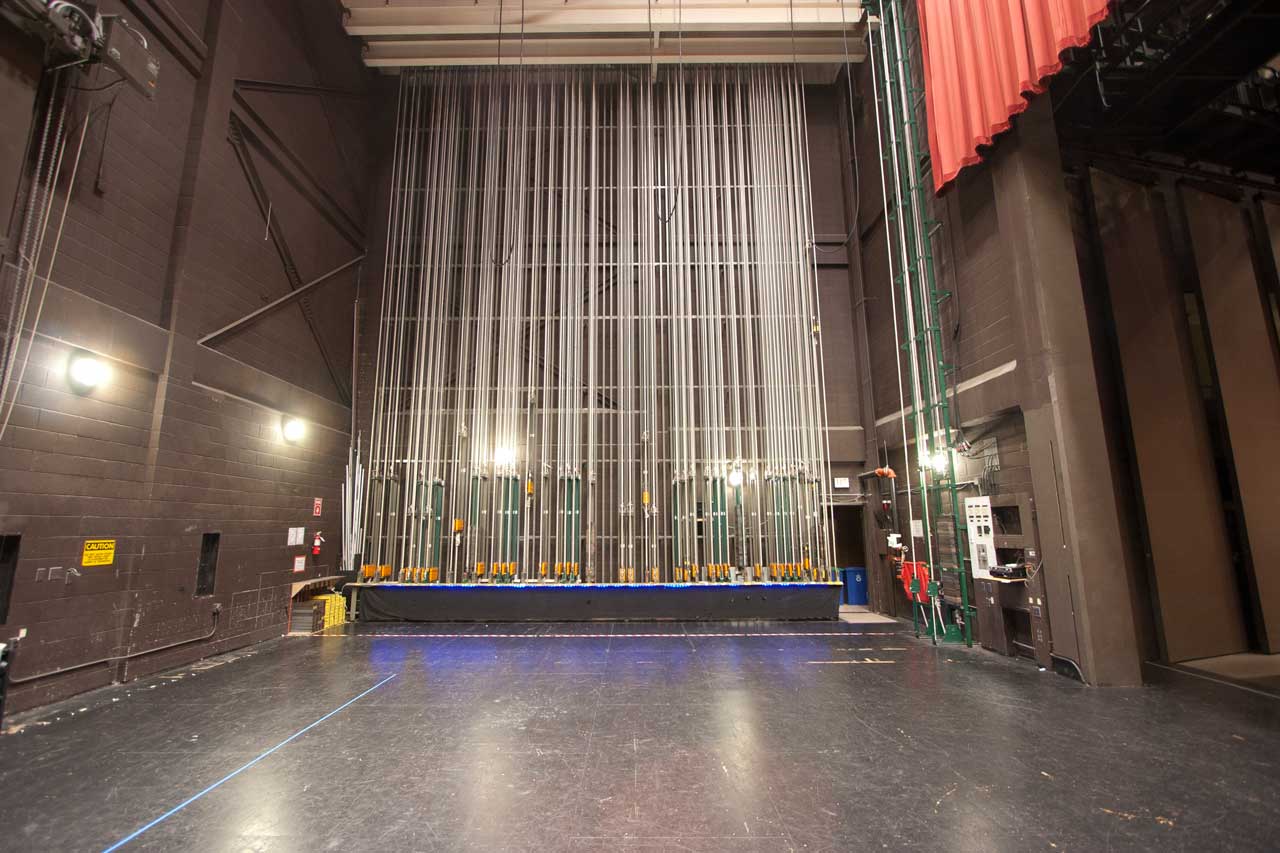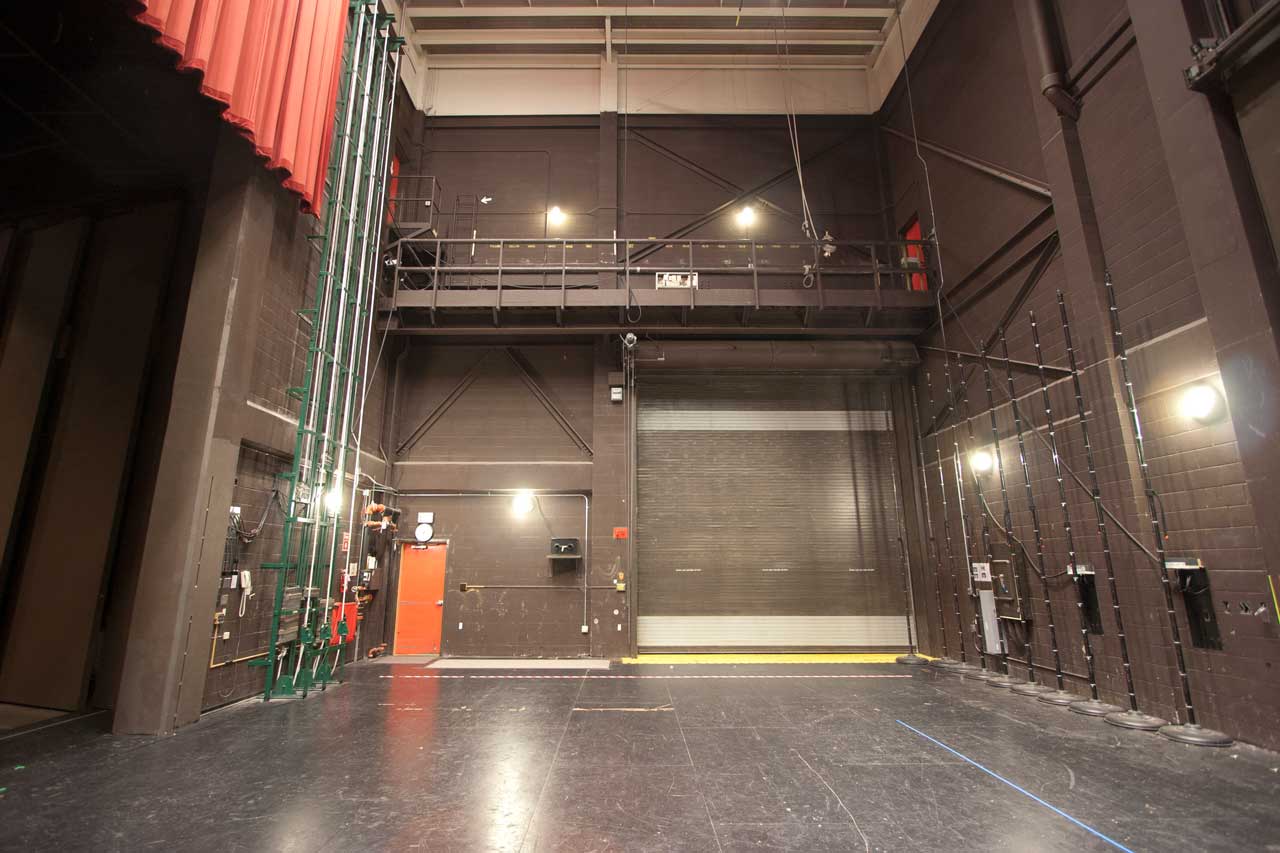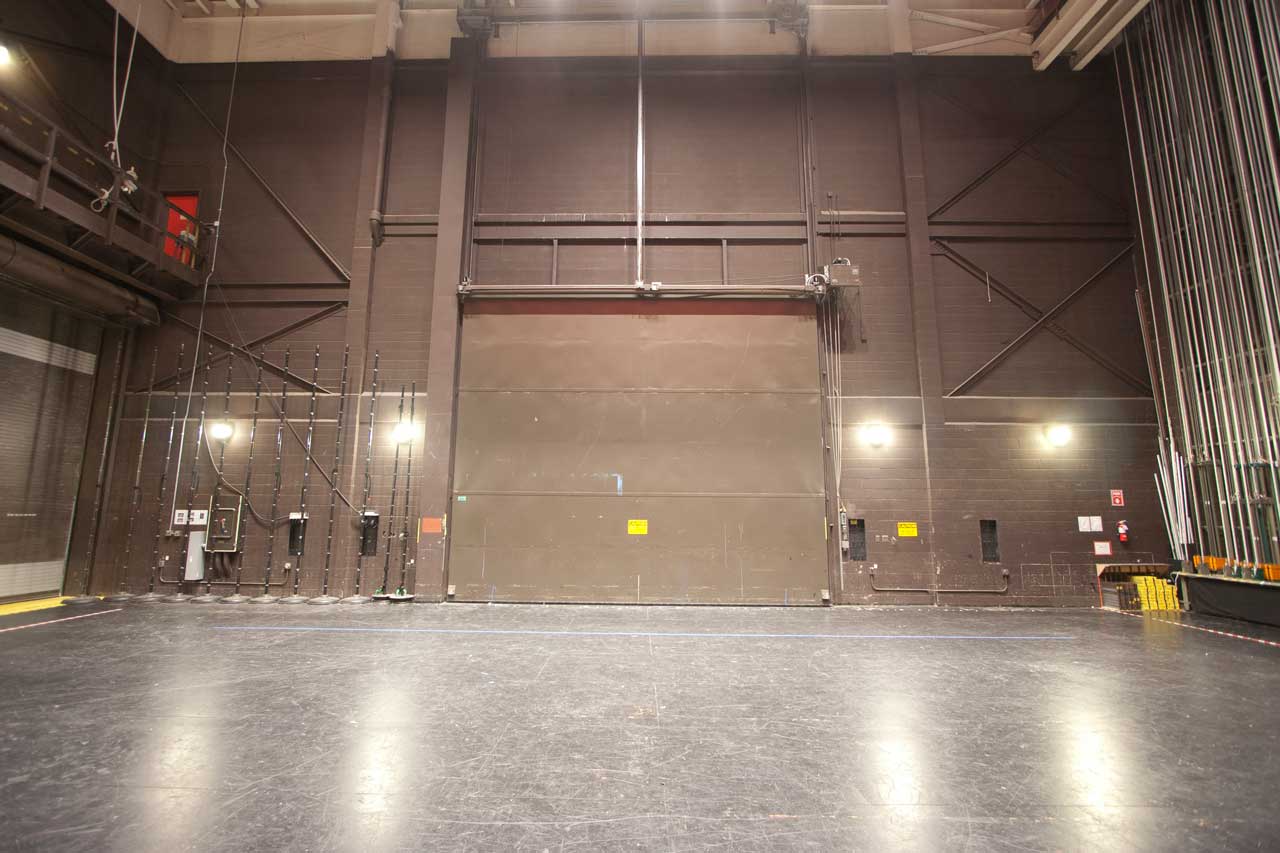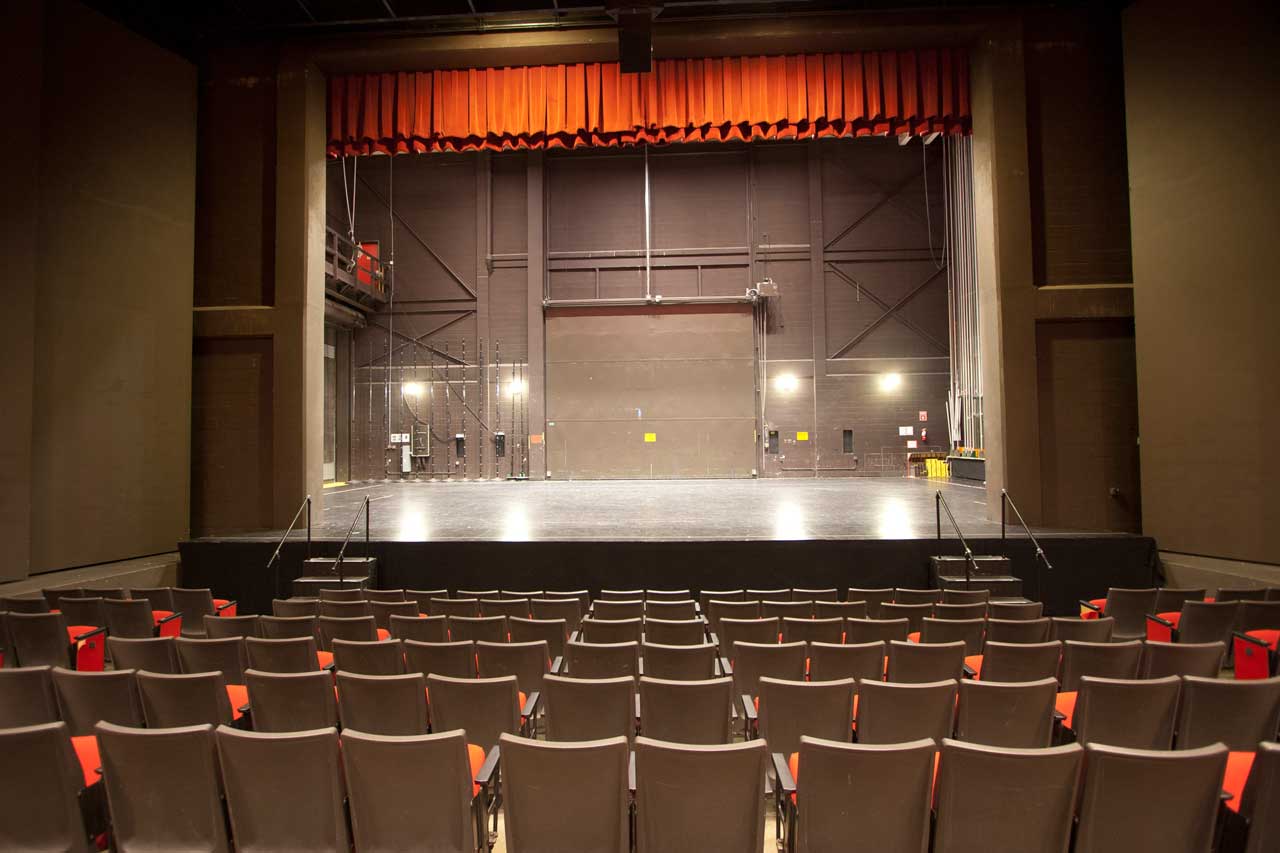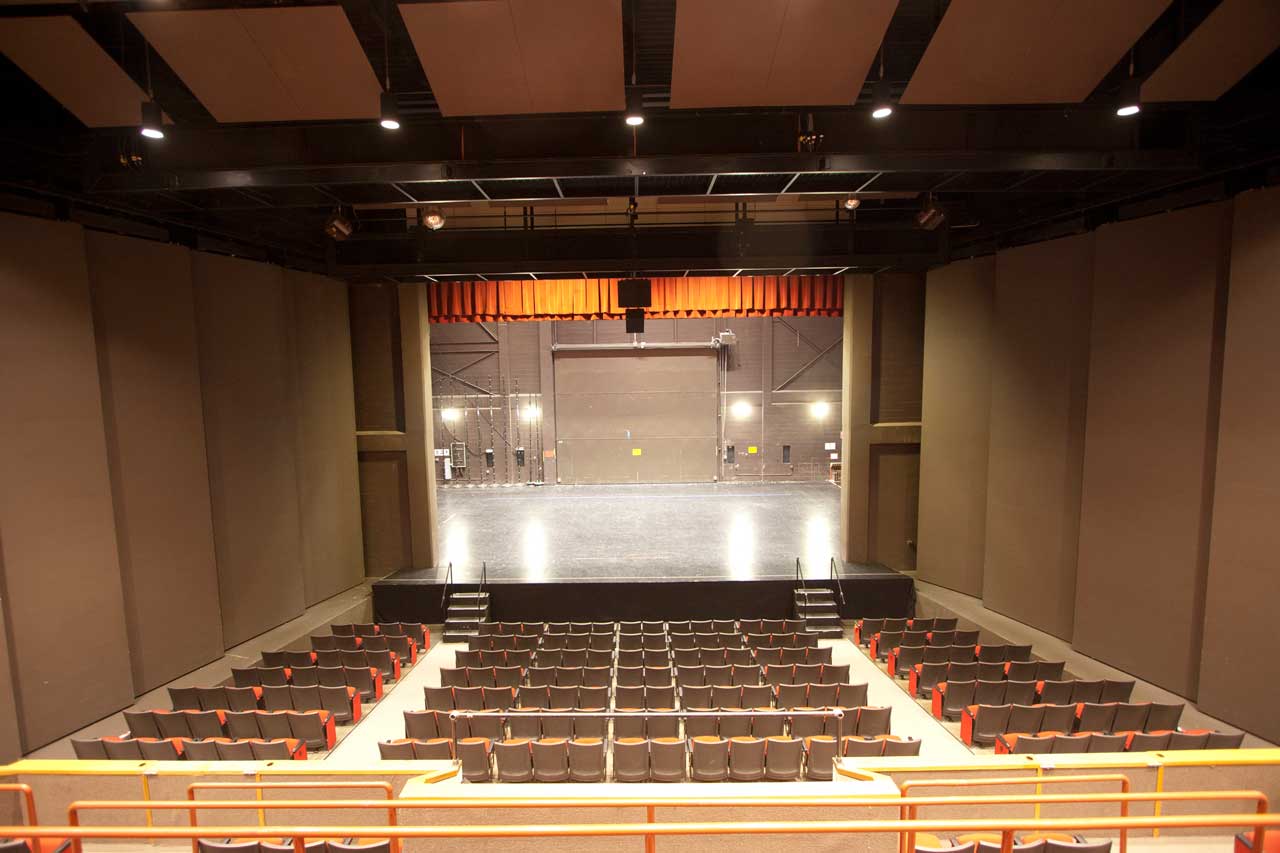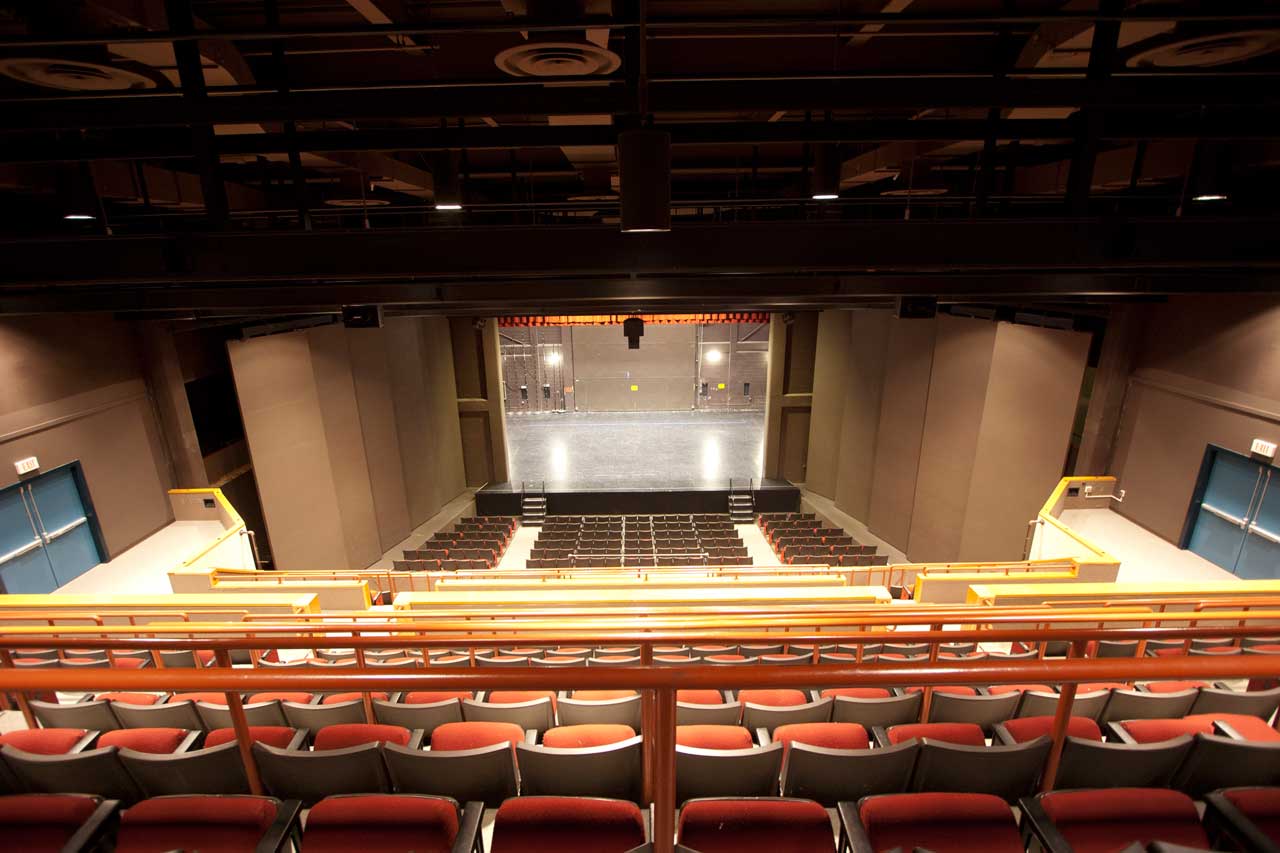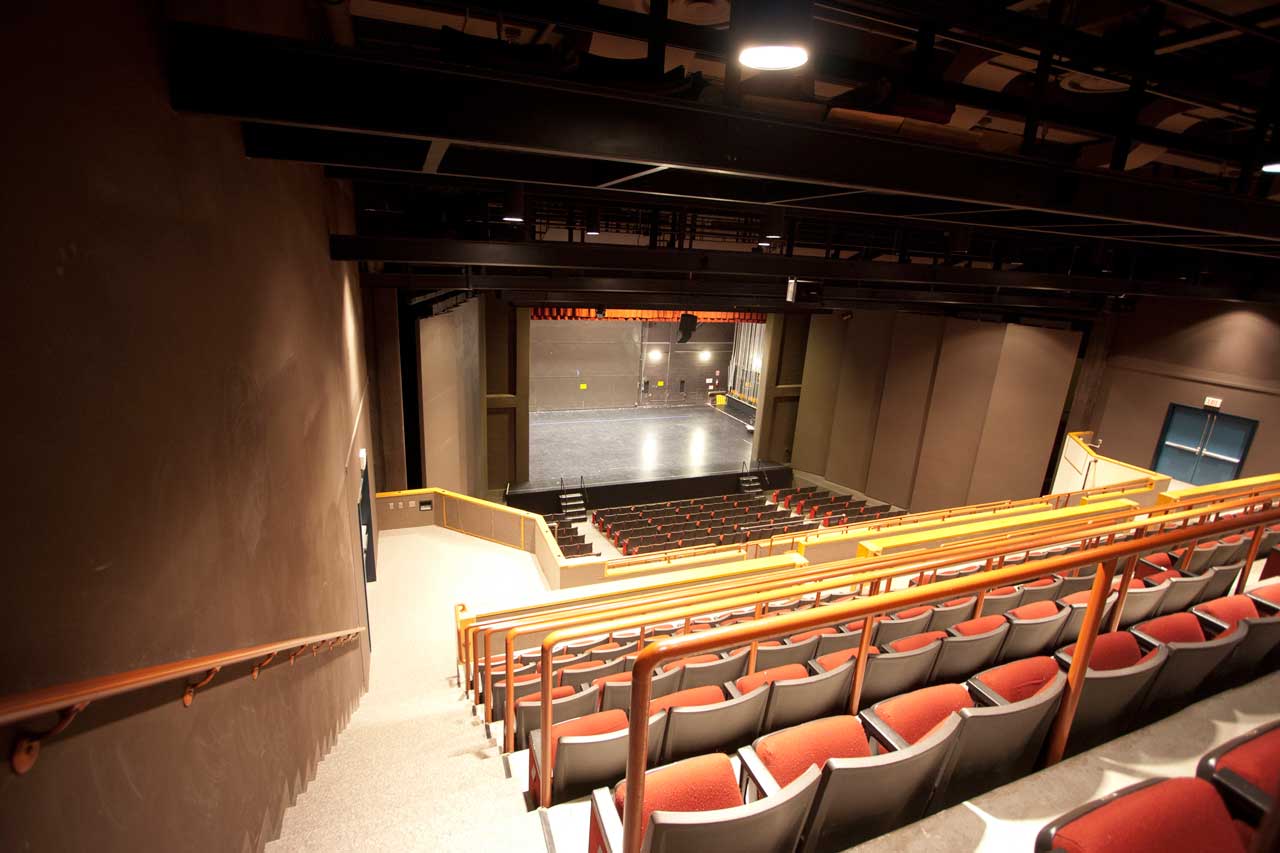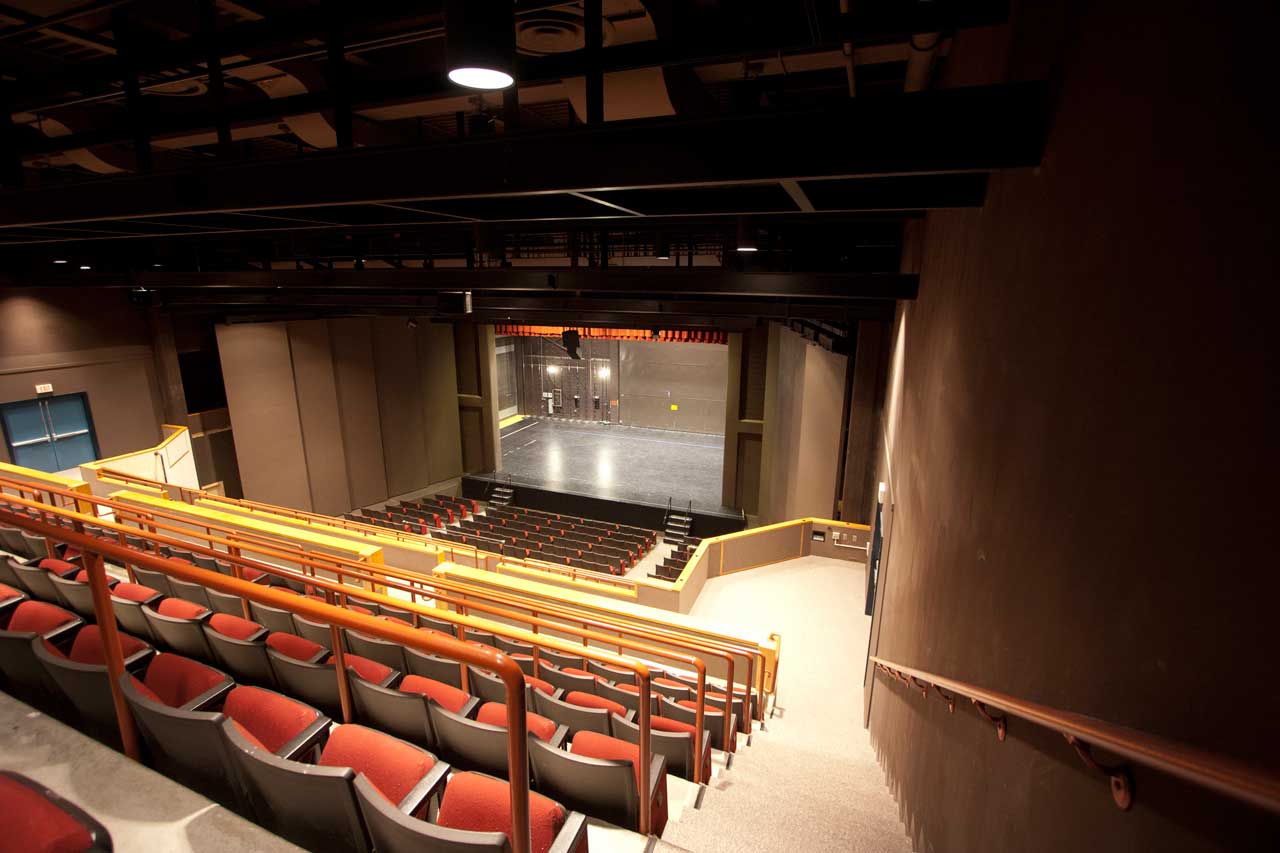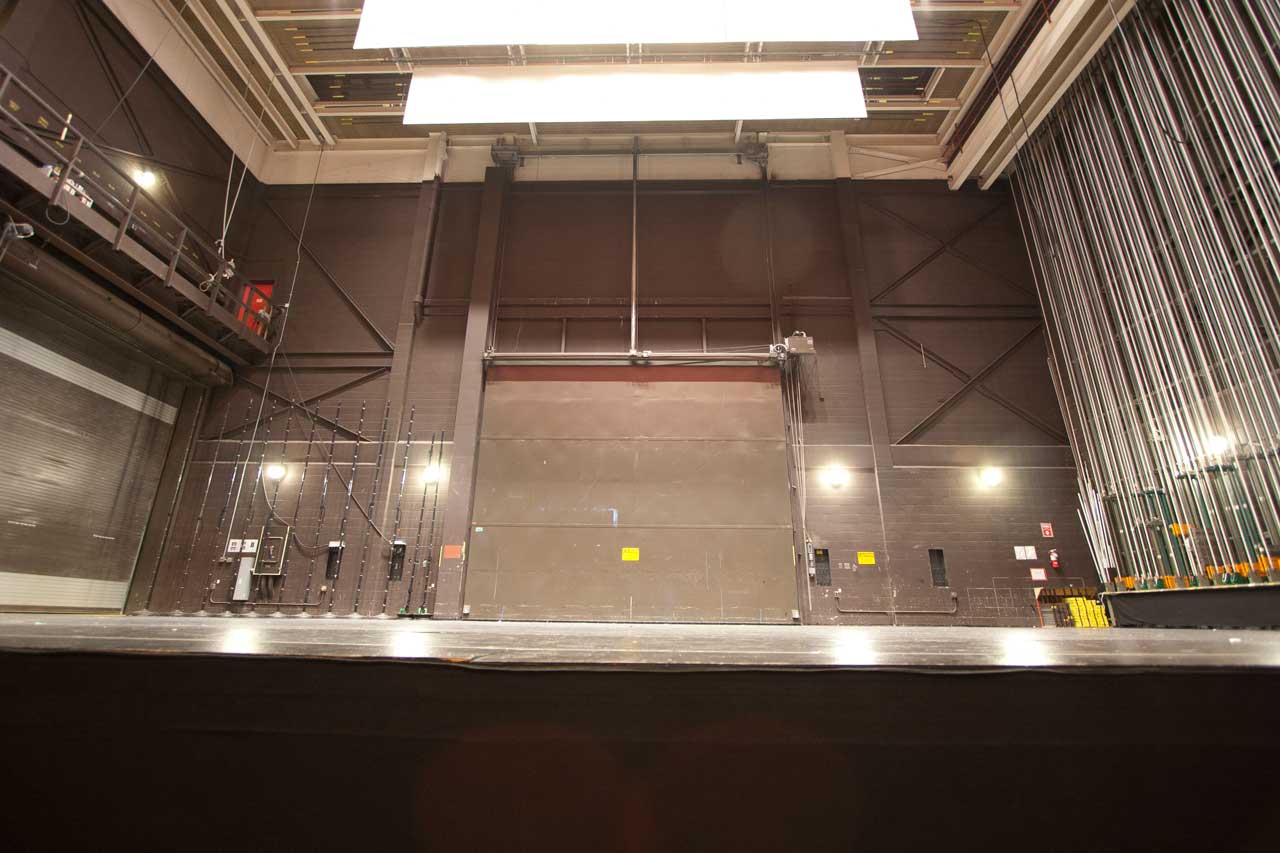 The Main Theatre of the Redfern Arts Center at Keene State College is a 572 seat proscenium with a stage that allows for the presentation of most professional touring shows.
Seating in the Main Theatre is divided into three sections. The Orchestra section, closest to the stage, seats 170. The Loge section in the center of the house seats 100. The Balcony section comprises the rear of the house and seats 302. A steep rake in the Loge and Balcony section provides these seats with excellent sightlines, and allows patrons to be closer to the stage. Wheelchair seating is provided in the Orchestra section and at the sides of the Loge section.
Artists who have performed in the Main Theatre include:
Pilobolus Dance Theater
ETHEL with guest Todd Rundgren
Doug Elkins Dance
Imago Theatre
Cirque Alfonse
Dallas Brass
John Irving
Philadanco
Aquila Theatre Company
In addition, the Main Theatre is also heavily used by the Departments of Theatre Arts and Music. The Theatre Department usually performs two plays and a full length dance concert in the Main Theatre each season. The Music Department uses the Main Theatre for its larger performing groups including the Concert Band and Jazz Ensemble. The Main Theatre is also the site of the Keene State College Spring Honors Convocation.
Technical Details
Load-In Area
Loading dock height is 3'-4" from pavement and will accommodate a 45' trailer.
Loading dock is at stage level, offstage right, with access to stage through scene shop.
Approximate distance from loading dock to stage: 45'
Trucks and buses may not idle while at dock.
No shoreline power is available.
Loading dock door dimensions: 9'-10" high x 9'-8" wide
Dock plate is available for loading and unloading trucks: 4'-0" wide x 3'-6" long diamond plate
Dimensions of access door to main stage: 17'-10" high x 17'-10" wide
Trucks may remain parked at loading dock during entire engagement under most circumstances. Please advise Theatre Operations Manager of your needs so temporary parking permits may be obtained for all vehicles parked at the theatre.
IMPORTANT: If storage space is required for road boxes, set pieces, or other equipment, arrangements must be made in advance with Theatre Operations Manager. The scene shop is heavily used and shared with academic programs. We cannot guarantee storage space without 4 weeks advance notice. If it can't stay on the stage or in the truck, give us a call!
Performance Spaces
PLEASE NOTE: With regard to special effects, ONLY FOG EFFECTS ARE ALLOWED IN THE THEATRE. The use of open flame (including lit cigarettes, matches, and candles), pyrotechnics or smoke effects are not permitted.
Both men's and women's dressing rooms located directly offstage left and are 12' x 14' with adjoining shower and lavatory. Dressing rooms are connected by make-up area.
Make-up area has tables with lighted mirrors and seats 20 comfortably.
Monitor speakers are located in the Green Room and Make-up area.
Laundry Facilities are shared with academic departments. Be prepared to be flexible in your laundry needs.
A small dance studio may be available for company class and warm-up. Studio is 37' wide x 20' deep, with mirror on one long wall and ballet barres on short walls. This space is used heavily by the academic departments, so please make your needs known as early as possible.
Labor is provided by student crews supervised by one professional staff person. Levels of experience can vary. Patience and flexibility is always appreciated!
Stage
Stage Floor
The stage surface is black painted masonite. The masonite is put over plywood which is suspended on 2x4 stringers.
Two dance floors are available:
Harlequin Reversible (Black/Grey) dance floor 49' wide x 32' deep
Rosco dance floor (Black) 44' wide x 31'-6" deep
Stage Dimensions
PROSCENIUM: Height 26', Width 36'-6"
STAGE DEPTH: 39'-5" to back wall from edge of stage, 35'-5" to back wall from upstage edge of proscenium
STAGE WIDTH: 67'-10"
STAGE RIGHT WING: 17'-0"
STAGE LEFT WING: 14'-0"
APRON WIDTH: 42' at proscenium, 44' at downstage edge
APRON DEPTH: 4'
HEIGHT OF APRON/STAGE: 3'-5 1/2"
DISTANCE FROM FIRST ROW: 3'-6"
BATTEN LENGTH: 42'. All battens have extensions for soft goods only (See line-set schedule for detailed information)
Lighting Equipment
Sound Equipment
Drapery Schedule
Ground Plan & Section View
Ground Plan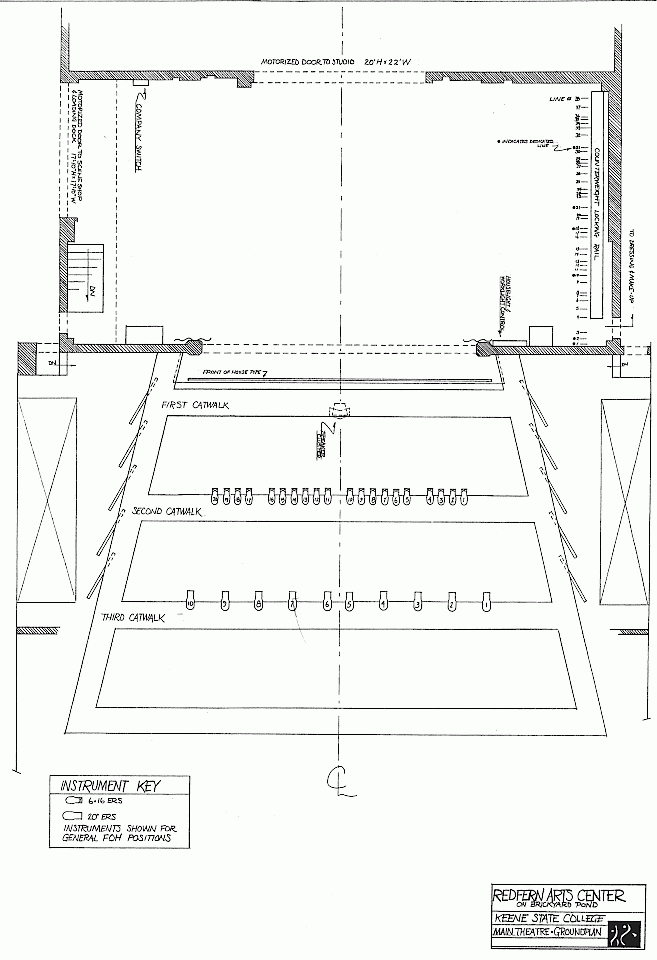 Section View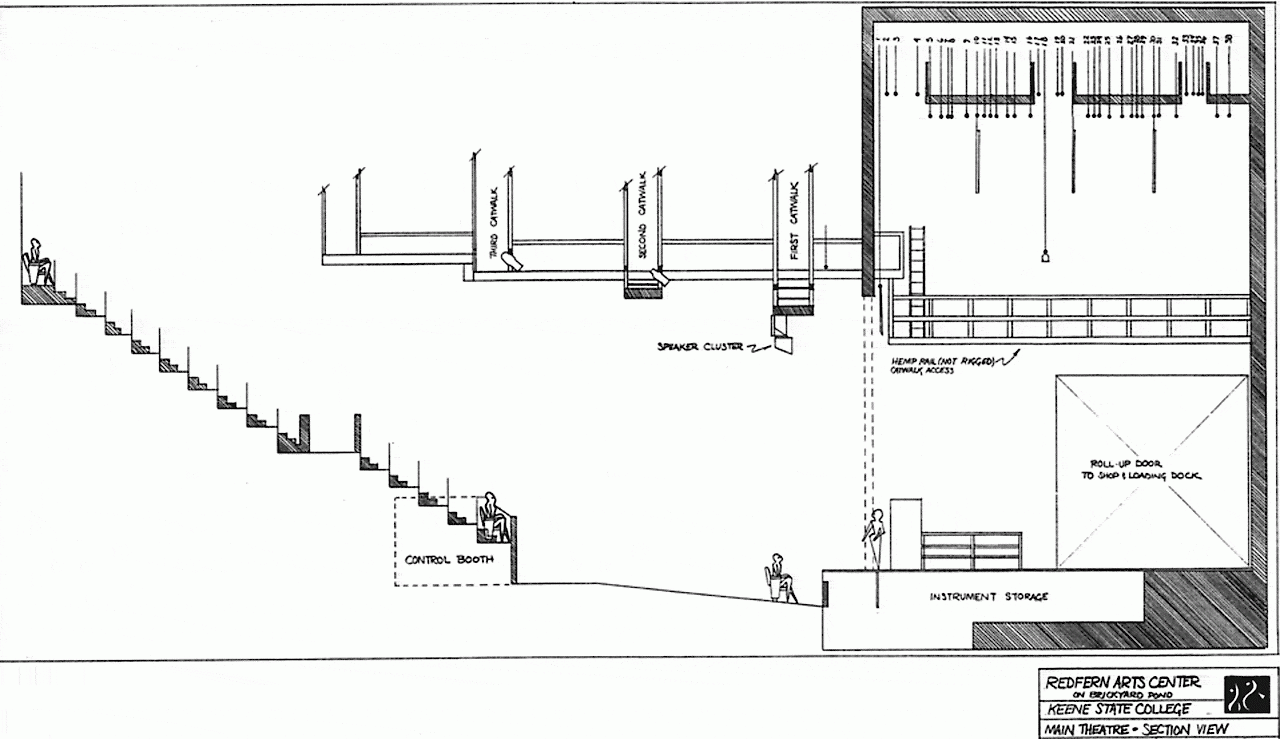 Lineset Main Theatre