Alumni Recital Hall
Alumni Recital Hall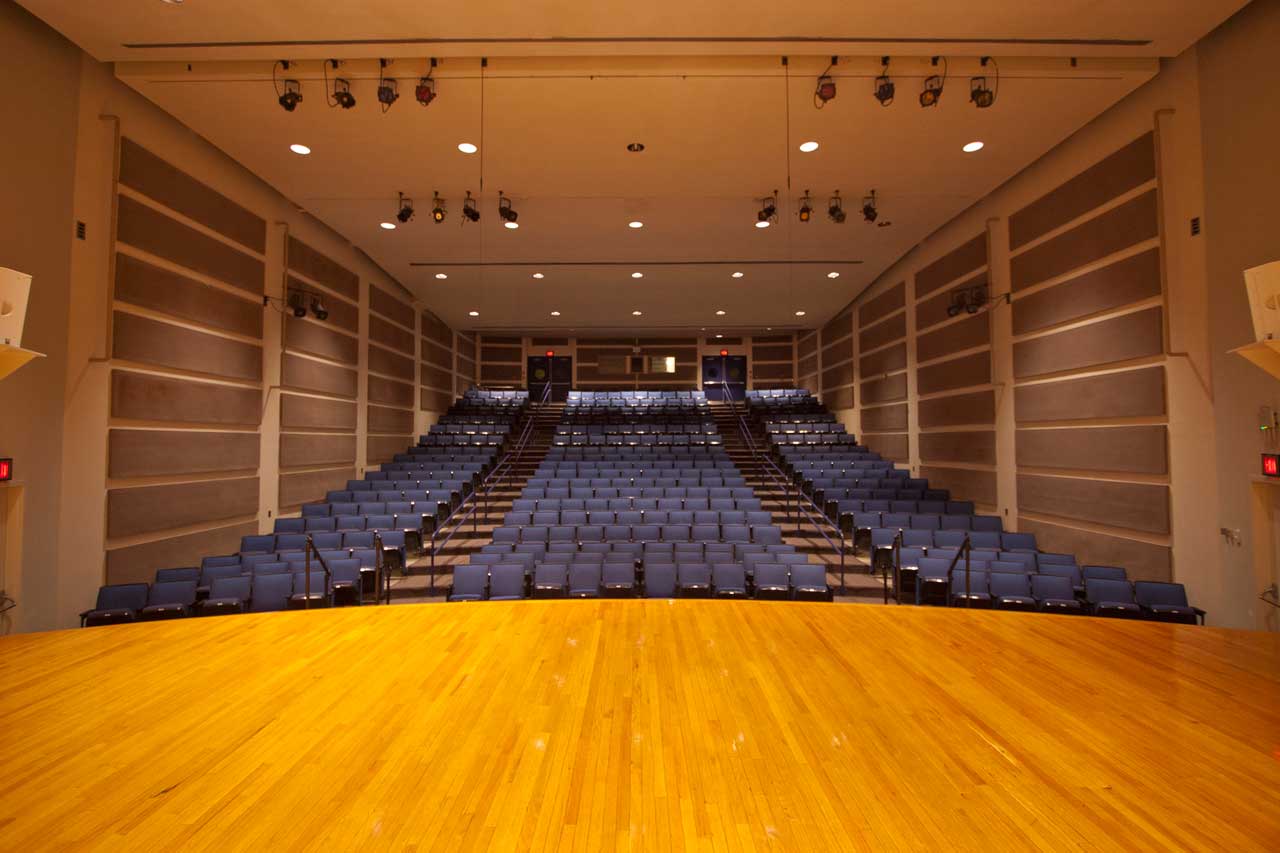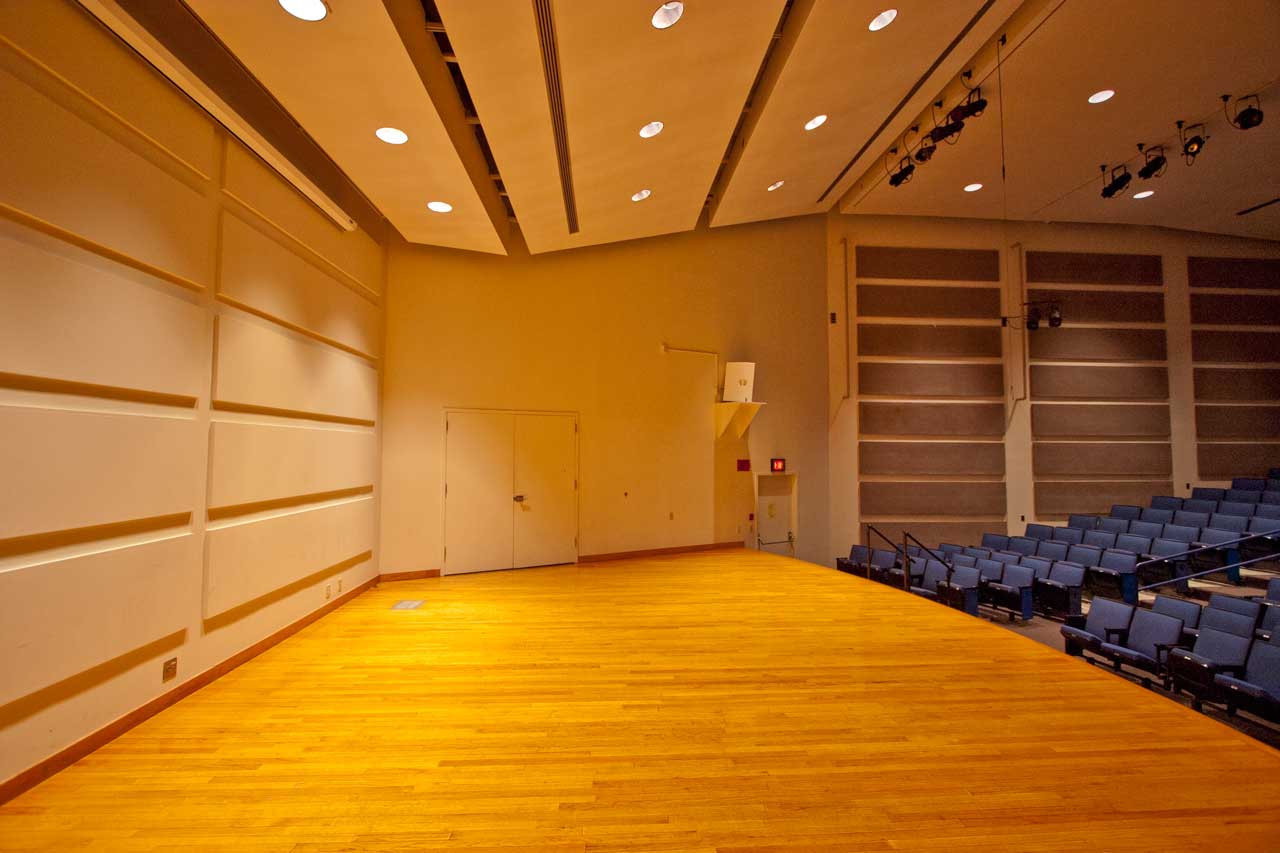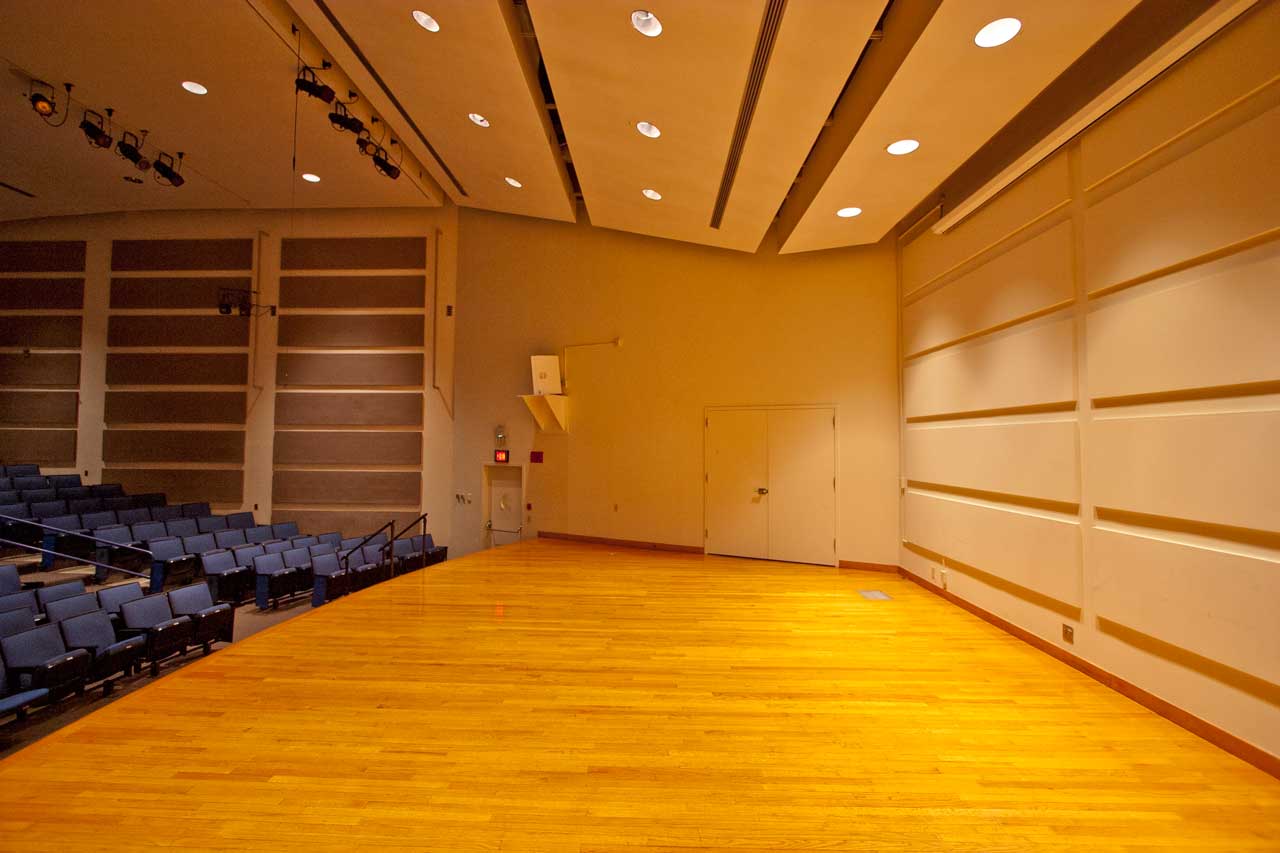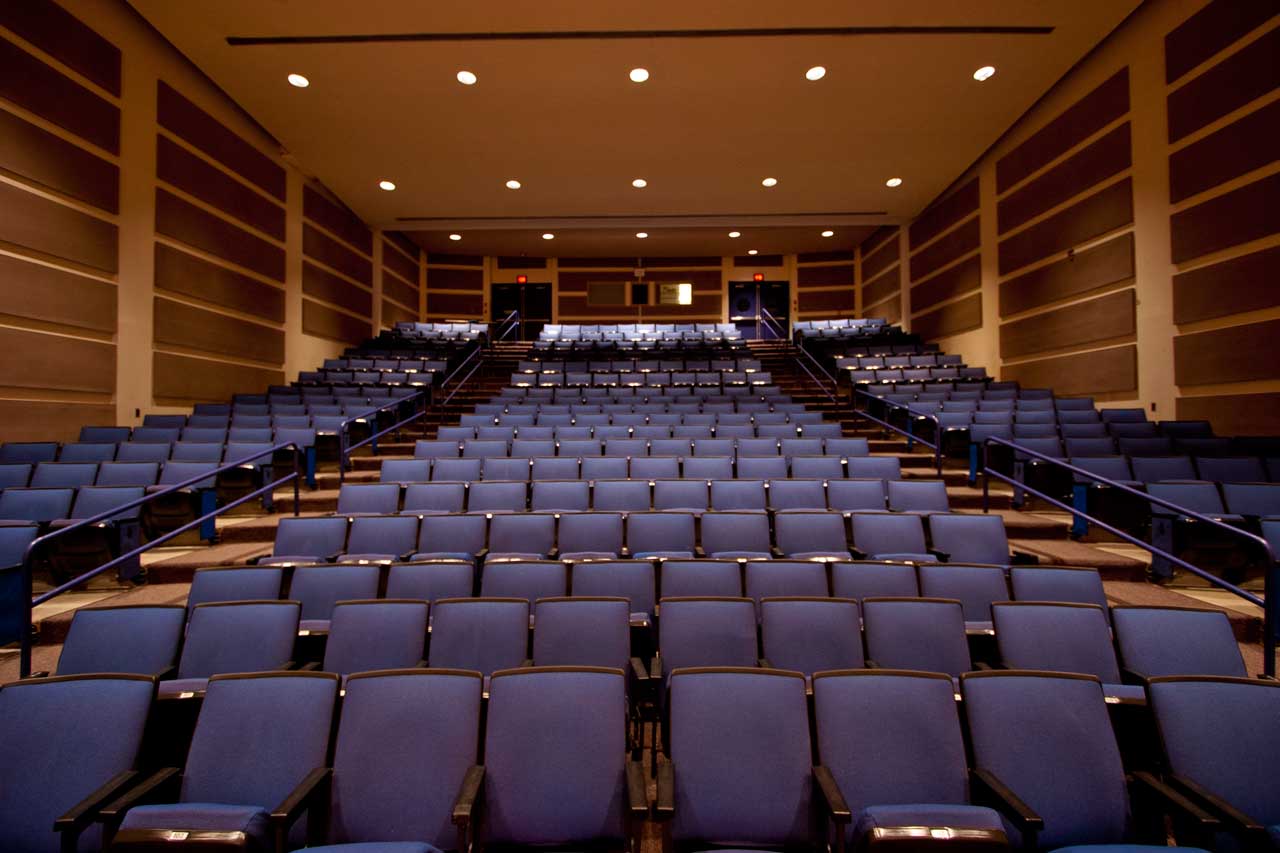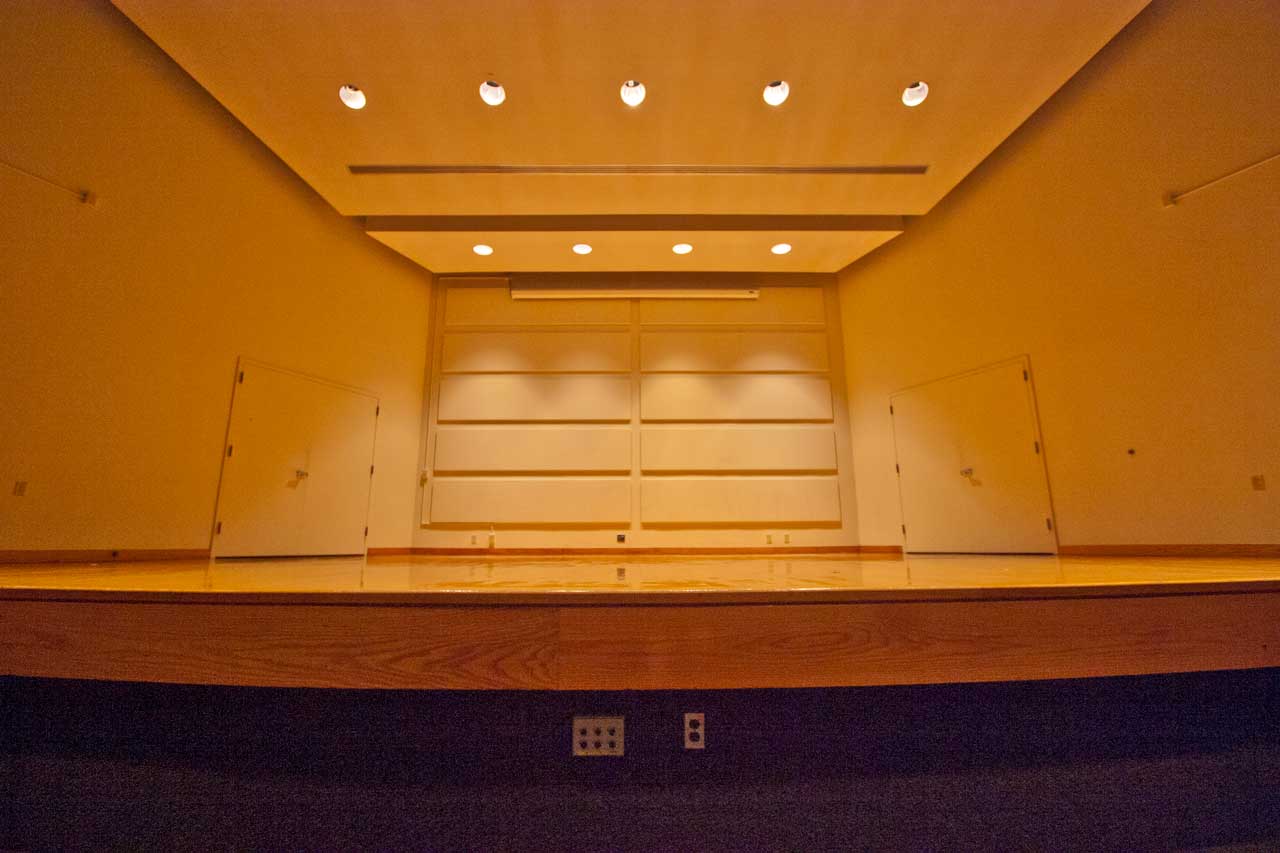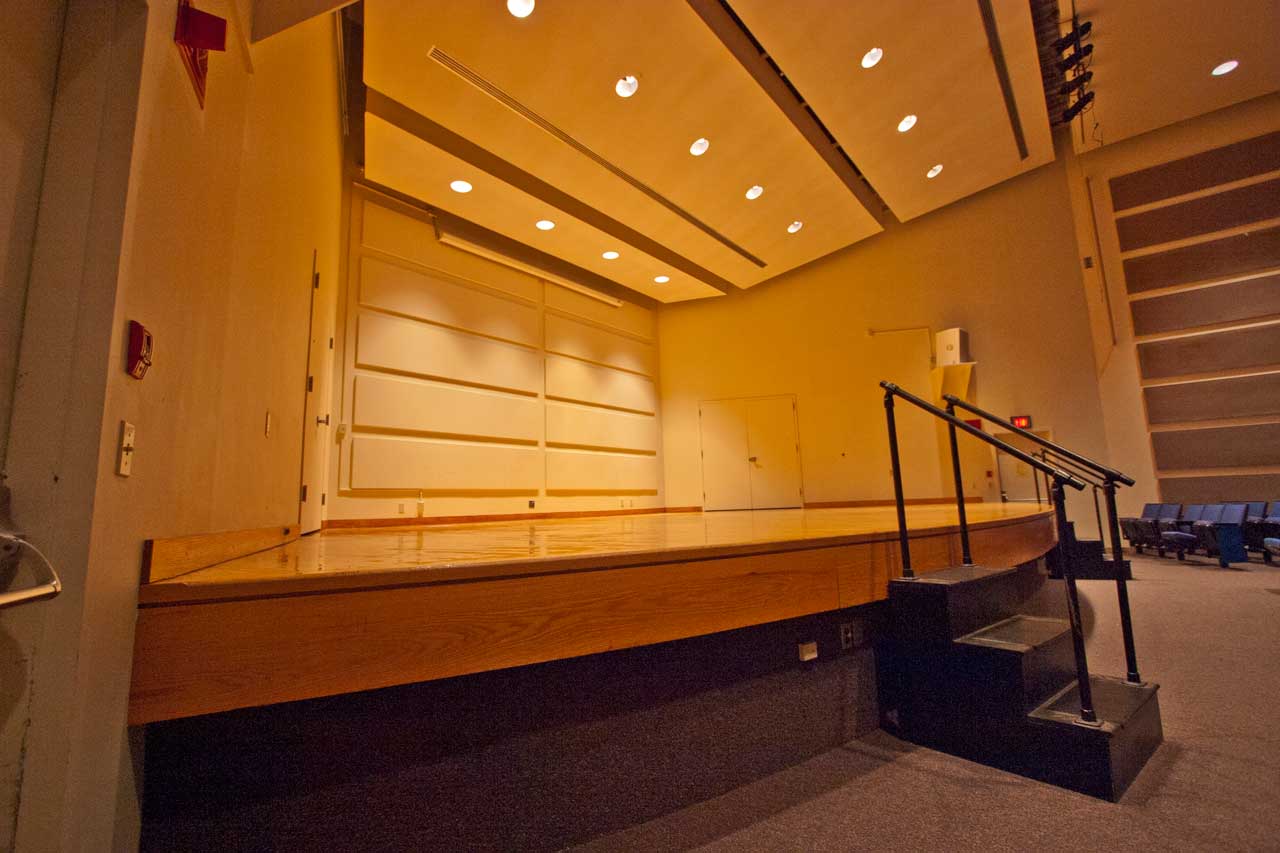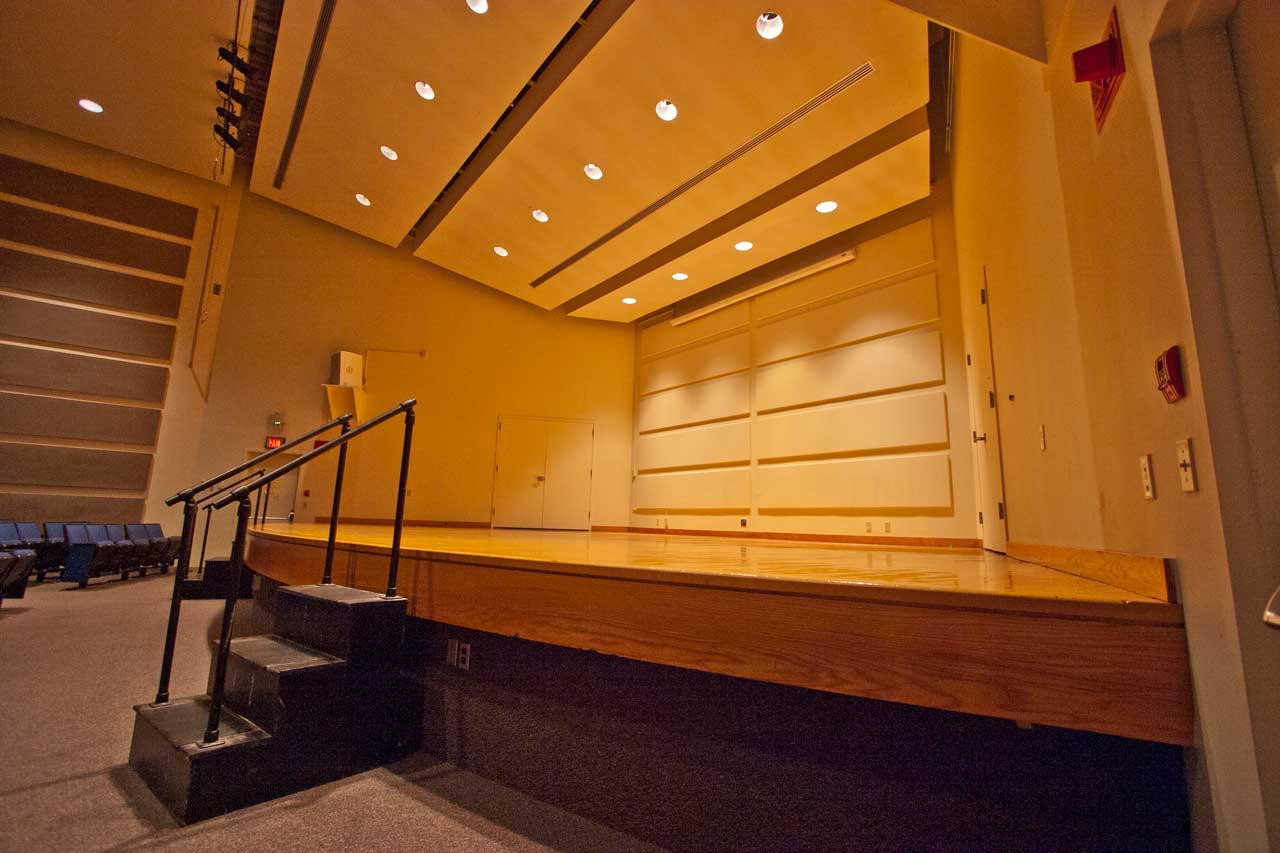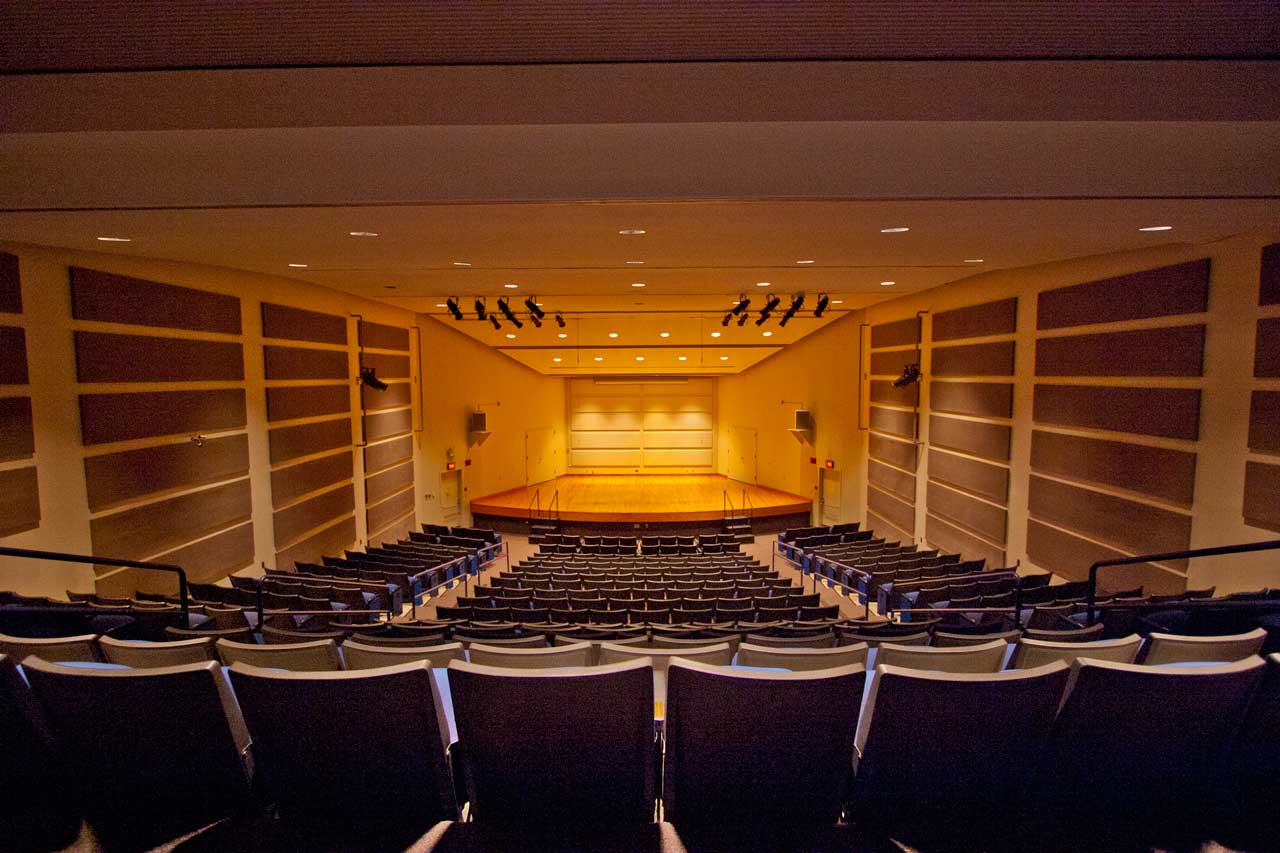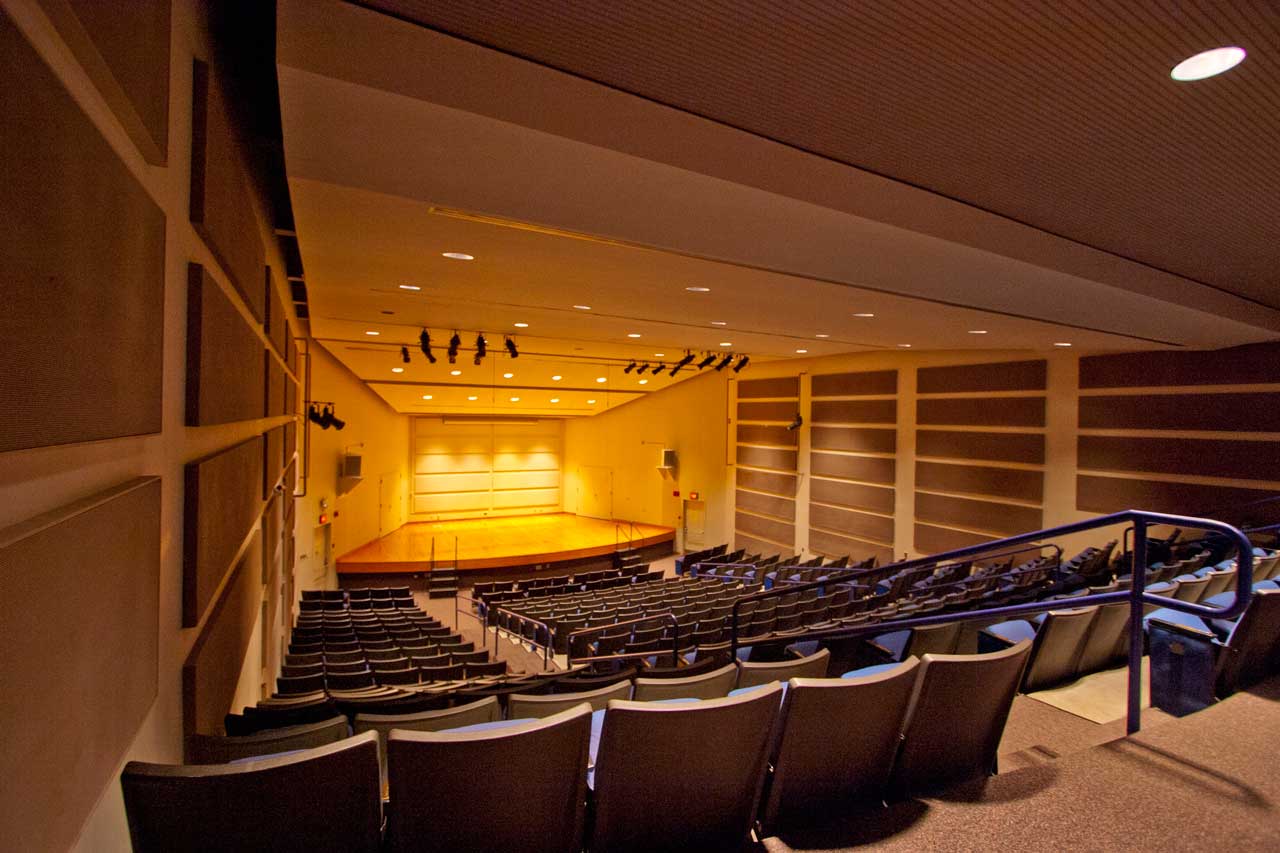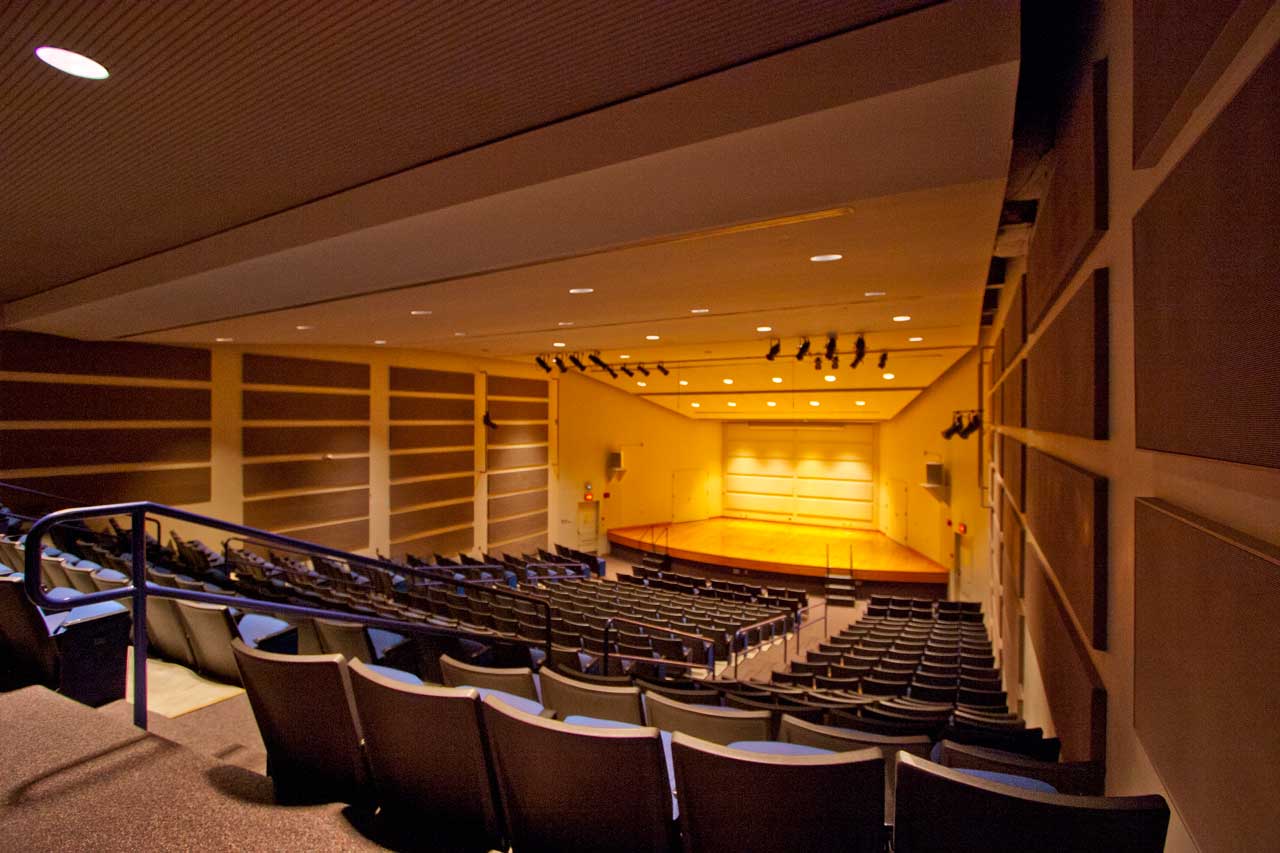 The Alumni Recital Hall of the Redfern Arts Center is a 360 seat music performance space with excellent acoustics. Funding for this space was provided by Keene State College Alumni, and their contributions are noted by plaques on the seats and a large chart outside the Hall's entrance.
The Alumni Recital Hall is the primary performance space of the Keene State College Music Department which uses the space for a variety of small ensemble and recital performances. Visiting artists who have performed in this space include:
Donal Fox Inventions Trio
Christopher O'Riley
Debo Band
Gare St. Lazare Players Ireland
Tierney Sutton Band
Blue Heron Renaissance Choir
The Alumni Recital Hall houses a nine foot Steinway concert grand piano, a gift from Alumni.
Technical Details
Lighting
The Alumni Recital Hall lighting is designed for concerts and recitals. It consists of overhead downlight, which are clear flood R-40s. These lights can be dimmed and are all on one dimmer. Frontlight consists of 6x12s gelled with a warm amber (Roscolux 02). Center stage isolation is possible, along with minimal other area separation.
No followspot or additional lighting is available. Lights are run from the booth located at the rear of the house. Overhead down and houselight only may be controlled from offstage right.
Sound
2 EAW JF560 speakers
1 Crest CA6 Amplifier
1 Denon DN-T620 CD/Cassette Combi-Deck
1 Rane ME15B 2/3 Octave Equalizer
1 Rane MLM82A Mic/Line Mixer
Additional equipment may be available with advance notice.
Headset communication is available between control/recording booth and backstage.
The Alumni Recital Hall has been described as a "live" hall and acoustically "dry".
Other Information
The Alumni Recital Hall is a 360-seat house with two side aisles. Stage walls are off-white, the floor is naturally finished oak.
The house piano is a 9' Steinway concert grand. Tuning is to A440 and is done by the Arts Center's tuner. A harpsichord is also be available, a Hubbard & Broekman #247 (Five octaves, FF-f"', 61 notes).
Additional equipment includes a large number of black polypropylene Wenger Student chairs, black metal Wenger Roughneck stands and six sections of 6' Wenger Tourmaster Standing Choral Risers with optional fourth step.
Practice modules are available off stage for practice and warm-up. Large classrooms are available for larger performing groups. Please make advance arrangements to guarantee availability.
There is no backstage crossover. There are no dressing rooms specifically designated for the Recital Hall. Restrooms are available down a short corridor. A small Green Room is available offstage right for dressing or storing valuables. Normal stage entrances for this house are made from stage right.
There is a loading dock at stage level through the stage left entrance area. If the piano is not used, no entrances may be made from stage left due to piano storage. Additional information given upon request.
Ground Plan & Section View
Ground Plan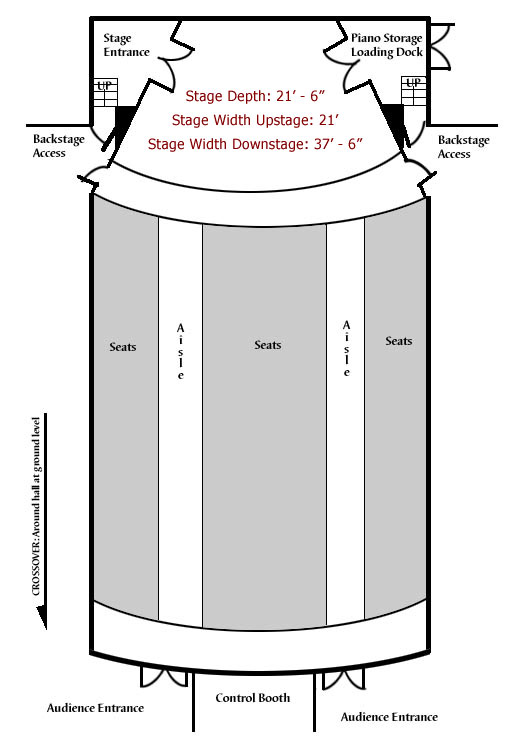 Section View