Redfern Box Office
Seating Maps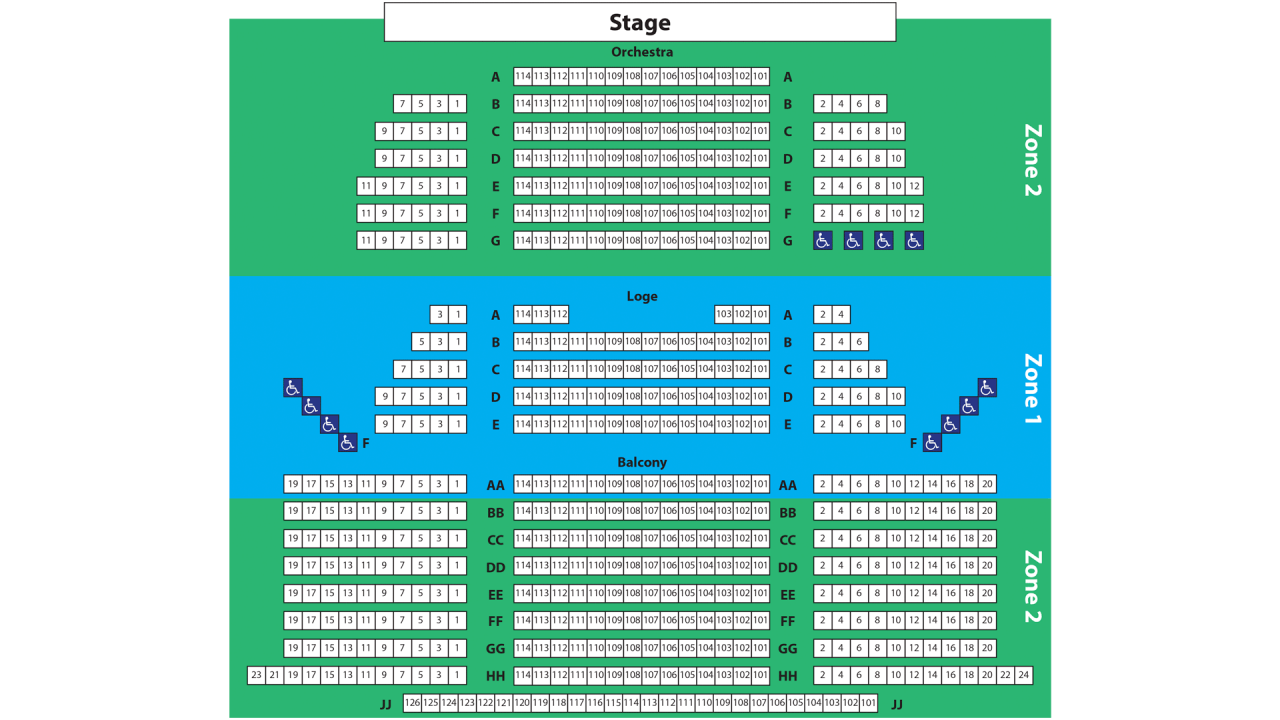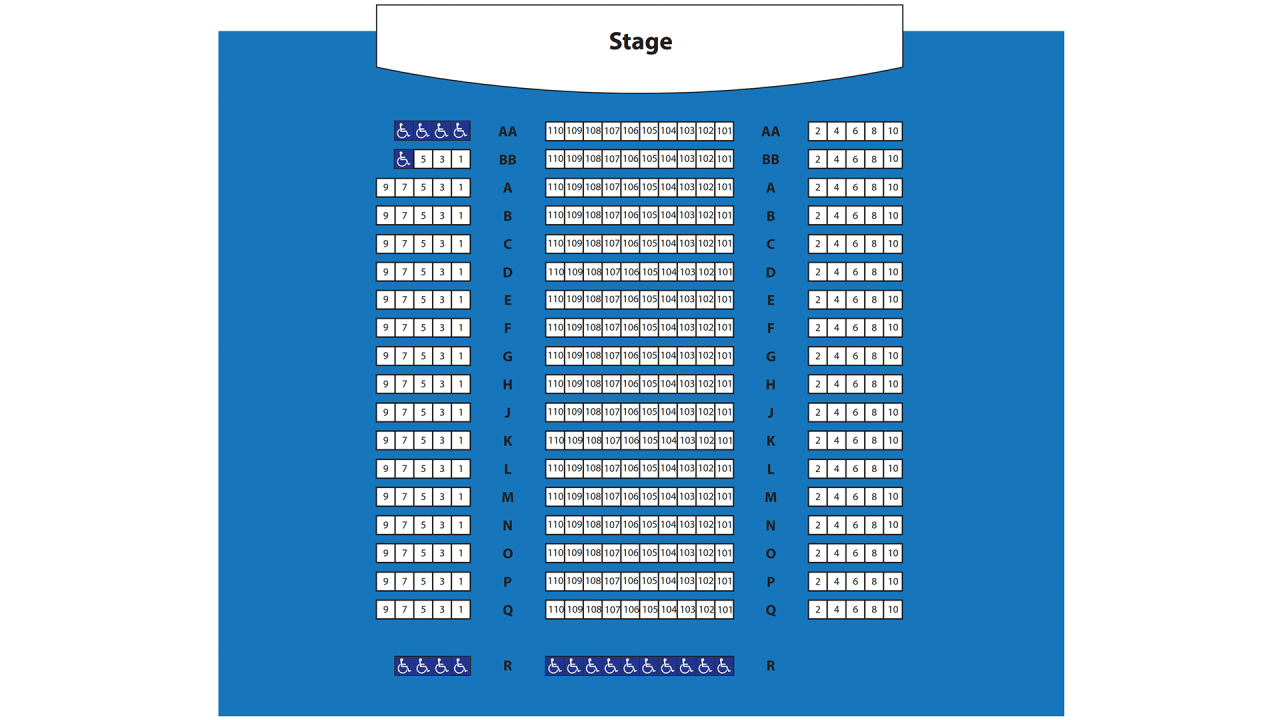 Hours
The Redfern Arts Center Box Office is open Monday through Friday, noon to 4 p.m., and two hours before each performance.
Box Office Contact Information:
Phone: 603-358-2168
E-mail: boxoffice@keene.edu
Redfern Arts Center at Keene State College, 90 Wyman Way, Keene, NH 03435-2401
Tickets
To buy tickets, visit the Redfern Arts Center and select an event. Follow the BUY link at the bottom of the event listing and go shopping online for tickets. For information on member discounts, special discounts, and additional information for audience members, please call the Box Office at 603-358-2168 or e-mail us.
In addition to online ordering, you may also use Visa, MasterCard, and Discover to purchase tickets:
By phone (603-358-2168)
By mail, with check or credit card, to Redfern Arts Center at Keene State College, 229 Main St., Keene, NH 03435-2401 (attn: Box Office).
In person at the box office during hours of business
Special Discounts
When ordering, check to see if one of the following discounts applies to you.
Ages 2 and younger
Youth (18 and younger)
Senior citizens (62 and older)
KSC students and KCS faculty/staff with current KSC ID. KSC students and KCS faculty/staff with ID may gain free admission for all performances by going to the Redfern Box Office. Students and faculty/staff must show valid KSC ID at the time of ticket purchase.


Additional Information
Accessible Seating
All performances are handicap accessible. Please notify the box office when purchasing tickets so that appropriate accommodations can be made for special seating.
The Main Theatre is equipped with a FM Assistive listening system. You may reserve a headset by contacting the Box Office.
Refunds and Exchanges
All sales are final. There are no refunds or exchanges.
Ticket Availability
Due to the heavy demand for tickets to events, we cannot always seat you in the desired location, but our Box Office will make every effort to seat you in the best locations available.
Donated Tickets
Donated ticket returns are not tax-deductible.
Latecomers
Late seating (if available) is at the discretion of the artists and the house manager.
Turn off cell phones
No food, beverages, cell phones, cameras, or audio/video recorders are permitted in the theatres during performances.
Keep informed about Redfern events
If you would like to place your name on our mailing list, please contact boxoffice@keene.edu or call 603-358-2168. Place your e-mail address on the Redfern's e-newsletter list.