Cohen Center for Holocaust and Genocide Studies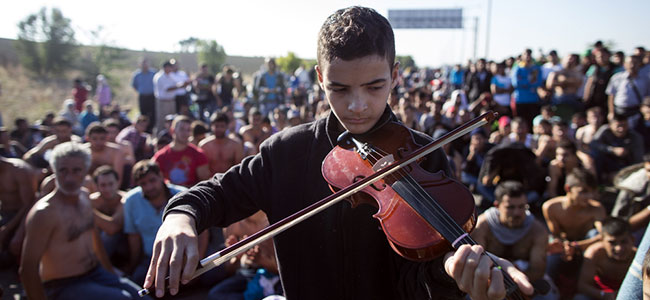 About the Cohen Center
The Cohen Center for Holocaust and Genocide Studies is one of the oldest Holocaust resource Centers in the United States. Founded in 1983, the Center is located at Keene State College in rural New Hampshire. We are charged by our founder, Dr. Charles Hildebrandt "To Remember…and to Teach."
The Center provides extensive educational support for the study and the teaching of the Holocaust and genocide in KSC's academic programs that features a nationally recognized undergraduate major in Holocaust and genocide studies Holocaust and Genocide Studies programs. The Center also provides materials and support for educators at the elementary, middle school, high school, and college levels. In addition, the Center offers public workshops and other educational programs designed to engage regional residents and community leaders. supports the College's undergraduate and hosts a series of annual events.
Our events, Educational Outreach ,and advocacy initiatives are supported primarily by your donations. Please support the mission of the Cohen Center and join us in our important work.
The Center is open to anyone during the academic year and by reservation during summer break. The [Educational Outreach Coordinator](mailto:twite@keene.edu ) is available to make presentations, conduct in-service workshops, make school visitations, assist in curriculum development, and assist in finding appropriate speakers for topics and issues relating to Holocaust studies.
---
The Cohen Center for Holocaust and Genocide Studies advances the public liberal arts mission of Keene State College by studying and bearing witness to the Holocaust and genocide in the hope that present and future generations take responsibility for building a world free of antisemitism, intolerance, and hate.
To this end, the Cohen Center joins the campus community and its many partners in promoting an active and informed citizenry committed to mutual respect and justice. More about History & Mission
---
In addition to providing a tax deduction, your charitable gift can yield many rewards. There is the satisfaction of supporting an important cause, the excitement of seeing your gift lead to positive change in our communities, and – in many cases – tangible financial benefits to you and/or another beneficiary.
---
Keene State students and faculty are making and following news from around the world. Learn about the latest research and resources, activities at Keene State College, people in the news, articles, and lectures.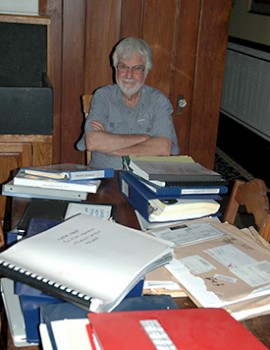 Keene State's Critical Role behind Ken Burns' Defying the Nazis
September 21, 2016 –
The powerful story of Waitstill and Martha Sharp – a Unitarian minister and his wife from Wellesley, Massachusetts, who left their safe life of comfort to spend two dangerous years helping hundreds of political dissidents and Jewish refugees flee the Nazis at the beginning of World War II – would…
August 29, 2016 –
This fall, Keene State College and local community organizations will present a variety of programs as part of a project titled "Voices of Terezin: A Commemoration."  Terezin (or Theresienstadt to the Germans) was a Nazi concentration camp in Czechoslovakia, near the German border, where numerous Jewish artists & intellectuals were…
October 26, 2015 –
You can read about history, or watch great documentaries, but nothing gives you a connection to the past like holding an old letter or historical document in your hand. For example, the students working on transcribing the letters of Willard Templeton , a New Hampshire soldier who fought and died…
---
Visitors will often find the Center's Susan J. Herman Reading Room in active use, either by a class in the academic program, a meeting or other gathering for the Center, or by students using the room for study and reflection. Staff offices and the Center's collection are accessible from a rear hallway when the reading room is in use. More about Staff
---
The Cohen Center is located in the heart of Keene State College on the first floor of Mason Library. Hours of operation vary according to the college's academic calendar. More about Visit
---
---
The Cohen Center's work never stops, but we need your help. Our work in education and commitment to the general public good are recognized as an integral and significant part of the Center's mission.
Cohen Center for Holocaust and Genocide Studies

Keene State College

229 Main Street

Keene, NH 03435-3201
603-358-2490