Find Your Way Around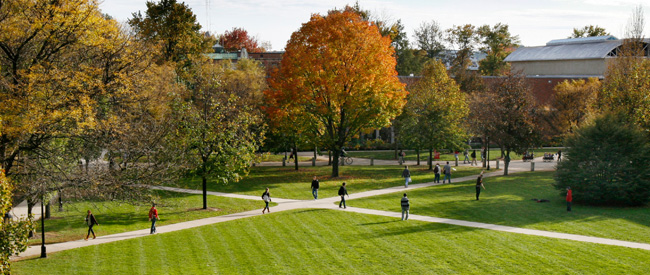 An interactive map featuring academic, administrative, residential buildings and parking areas. Click on any location for additional details; refer to the map key for parking and other location information; or refine your search using the links in the lower right-hand corner of the map. More about Campus Map
---
A printer friendly, Adobe® PDF of campus. Like our interactive campus map, the illustrated map includes a key, buildings sorted by type, and icons to clarify parking areas. More about Illustrated Map
---
Planning a visit to KSC and need driving directions? Simply enter the address you'll be coming from in the search box below and Google maps will do the rest. See you on campus!
---
Related Resources
Visitor Parking - information on visitor parking permits, available from Campus Safety.
Trail Map - four walks of varied distance around campus.
Wireless Map - wireless network access points on campus.
---
Did you know that Keene State owns one of the most beautiful nature preserves in the Monadnock Region? Learn about the Louis Cabot Preserve. More about Louis Cabot Preserve