Orientation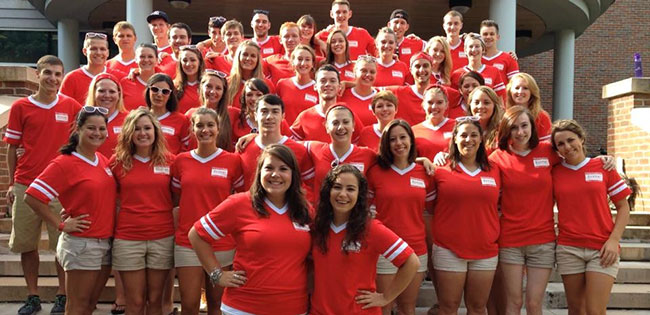 Congratulations on your decision to choose Keene State College!!!! Our faculty, staff, students and alumni look forward to welcoming you to campus.
The beginning of your transition to becoming a Keene State College student starts with Orientation in June. During orientation you will learn about campus resources, support services, be introduced to campus traditions and points of pride, interact with faculty, administrators, and current students. You will also leave campus with a class schedule for the upcoming fall semester.
During the overnight June Program, students stay in one residential hall and parent/guardian(s) stay in another, a short distance apart. We ask that all who attend the overnight June program bring their own bedding (sheets, sleeping bags, pillows, etc.) for the one night you will be staying. This overnight program is required for all new students, and a parent/guardian is strongly encouraged to attend. A second parent is welcome to attend for a nominal fee.
For more information and details about our June Orientation, please click here to view our brief June Orientation Schedule.
---
Contact Orientation Staff