Orientation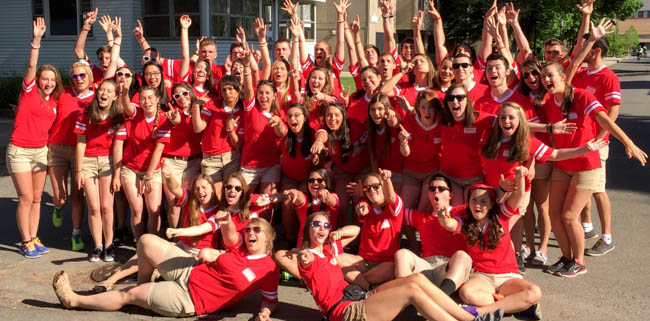 Register for June Orientation 2016
June Orientation dates are as follows:
Session 1: Sunday, June 5th - Monday, June 6th, 2016
Session 2: Wednesday, June 8th - Thursday, June 9th, 2016
Session 3: Sunday, June 12th - Monday, June 13th, 2016 - REGISTRATION CLOSED
Session 4: Wednesday, June 15th - Thursday, June 16th, 2016
June 2016 Orientation Student and Parent Schedules - Subject to Change
June 2016 Orientation Schedule - Students
June 2016 Orientation Schedule - Parents
Important Information Regarding Registration
In order to register for June Orientation you must pay your Enrollment Service Fee.
All students must reside in campus housing for orientation. Students and parents will be housed separately.
We strongly encourage attendance by one parent/guardian.
There is limited campus housing space available for parents or guardians.
There is a $75 fee whether residing on campus or not for a second parent or guardian to attend.
Please note that linens will not be provided for students or parents.
---
Contact Orientation Staff