Orientation 2013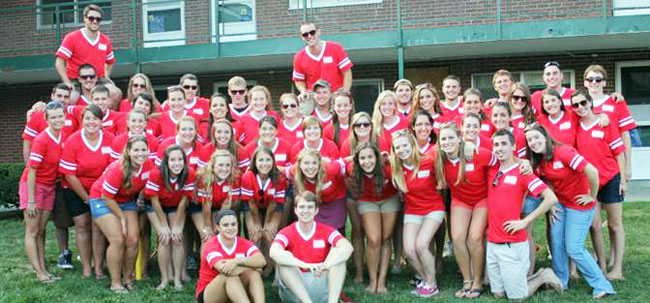 Orientation Begins Wednesday, August 21!
The KSC Orientation program is designed to support the success of all the students who will join us in fall 2013.
The Orientation program includes opportunities to connect with faculty and staff, and you will have plenty of time to meet the people you will be in classes with and who will live in your same residence hall.
This website includes a new student workbook, which will guide all new students through the important tasks that need to be completed so that you're ready for a successful year.
We have some special notes for our transfer students, and we have a handbook for parents and guardians with lots of resources and information that will help them support your student's success.
What Next?
If you're a student, the first thing you should do is to log onto your MyKSC account. In mid-May, the KSC technology Helpdesk will send you a letter with the password you need to access your account. If you have any problem, contact the Helpdesk by email or calling 603.358.2532.
Then get started by reviewing the Top Ten Tasks, get your questions answered on the FAQ page or look at last year's Orientation schedule. The 2013 schedule will be posted by early August.
If you're a parent or guardian of a student who will be starting at KSC this fall, be sure to check out the Parent handbook.
We can't wait to welcome our new students to campus when Orientation begins on Wednesday, August 21st. See you at 6:15p.m. on Appian Way!
---
Contact Orientation Staff