Orientation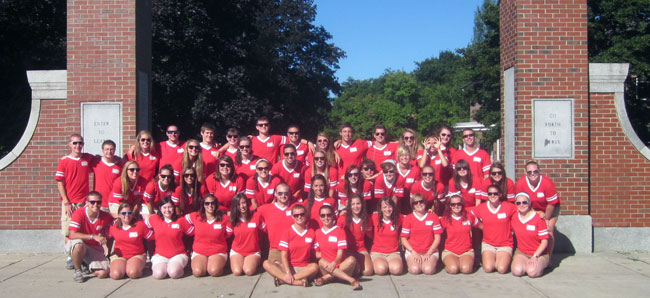 Please note
Many of the materials on subsequent pages are from the 2014 Orientation program and are being made available as a sample of what is included in the Orientation program and in the related materials. This site will be updated for the 2015 program in Spring, 2015. Come visit us again then.
Students Admitted for Fall 2014
Welcome New Students!
For those of you who will be living on campus, all of us at Keene State are excited to have you join us on August 20th for move-in day and for the kick-off of Orientation starting immediately after dinner on the 20th.
During the summer, be sure to use the Student Orientation Handbook (http://www.keene.edu/admissions/orientation/tasks/) to complete all 10 tasks like sending in your picture for your college ID and learning about your course schedule for fall semester. Questions - use the information in task #3 to contact your Orientation leader.
---
Contact Orientation Staff