Film at the Putnam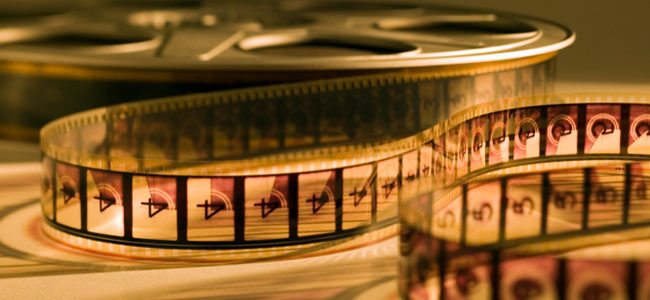 Current Film Schedule
White Bird in a Blizzard
January 25 - 28, 2015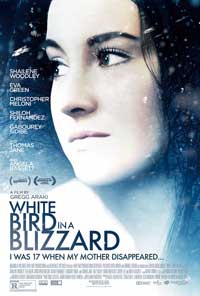 2014, USA/France, Directed by Gregg Araki, Rated R, 91 minutes, Blu-Ray.
Kat Connors (Shailene Woodley) is 17 years old when her perfect homemaker mother, Eve (Eva Green), a beautiful, enigmatic, and haunted woman, disappears - just as Kat is discovering and relishing her newfound sexuality.
Having lived for so long in a stifled, emotionally repressed household, she barely registers her mother's absence and certainly doesn't blame her doormat of a father, Brock (Christopher Meloni), for the loss. In fact, it's almost a relief. But as time passes, Kat begins to come to grips with how deeply Eve's disappearance has affected her.
Returning home on a break from college, she finds herself confronted with the truth about her mother's departure, and her own denial about the events surrounding it. © Magnolia Pictures/Magnet Releasing
Friday & Saturday at 7:00 and 9:00 p.m.;
Saturday & Sunday Matinee at 2:00 p.m.;
Sunday through Wednesday at 7:00 p.m. only.
Magic of the Snowy Owl
January 29, 2015 · 7:00 p.m. - 9:30 p.m.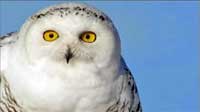 2012, USA, Directed by Fergus Beeley & Matt Hamilton, Not Rated, 60 minutes, DVD.
This hour-long documentary provides an intimate look at the snowy owl, a bird that made headlines last winter when it appeared in record-high numbers throughout New England, as well as points much further south.
Though these visitors from the North stand out for their beauty (and have been made famous by Harry Potter's faithful companion, Hedwig), on their stark Arctic breeding grounds, it is their ability to survive that reveals their true magic.
Following the film, Eric Masterson – one of the Harris Center's resident bird experts and author of Birdwatching in New Hampshire – will be on hand for an informal Q&A session.
For more information, contact Brett Amy Thelen at thelen@harriscenter.org or (603) 358-2065. Co-sponsored by the Harris Center for Conservation Education, the Monadnock Conservancy, and the Keene State College Film Society.
At 7:00 p.m. only.
Free and open to the public.
Force Majeure
January 30 - February 04, 2015
2014, Sweden, Directed by Ruben Östlund, Rated R, 118 minutes, Blu-Ray, in Swedish with English subtitles.
Sweden's official entry for the Best Foreign Language Film of 2014, and a critical favorite at this year's Cannes Film Festival, where it took the Jury Prize in Un Certain Regard, this wickedly funny and precisely observed psychodrama tells the story of a model Swedish family—handsome businessman Tomas, his willowy wife Ebba and their two blond children—on a skiing holiday in the French Alps.
The sun is shining and the slopes are spectacular but, during a lunch at a mountainside restaurant, an avalanche suddenly bears down on the happy diners. With people fleeing in all directions and his wife and children in a state of panic, Tomas makes a decision that will shake his marriage to its core and leave him struggling to reclaim his role as family patriarch. © Magnolia Pictures/Magnet Releasing
Friday & Saturday at 7:00 and 9:15 p.m.;
Saturday & Sunday Matinee at 2:00 p.m.;
Sunday through Wednesday at 7:00 p.m. only.
DamNation
February 05, 2015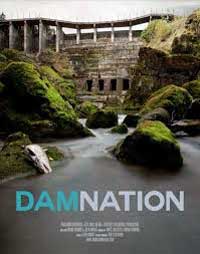 The Nature Conservancy and KSC Film Society present: DamNation
This powerful film odyssey across America explores the sea change in our national attitude from pride in big dams as engineering wonders to the growing awareness that our own future is bound to the life and health of our rivers. Dam removal has moved beyond the fictional Monkey Wrench Gang to go mainstream. Where obsolete dams come down, rivers bound back to life, giving salmon and other wild fish the right of return to primeval spawning grounds, after decades without access. DamNation's majestic cinematography and unexpected discoveries move through rivers and landscapes altered by dams, but also through a metamorphosis in values, from conquest of the natural world to knowing ourselves as part of nature.
Admission is free. Following the screening will be a panel discussion featuring New Hampshire conservation and hydropower experts including:
Kim Lutz: Connecticut River Program Director for The Nature Conservancy
Robert King: President at Ashuelot River Hydro, Inc.
Jim Gallagher: Administrator of the New Hampshire Dept. of Environmental Services Dam Bureau
Jim Rousmaniere (moderator): retired Editor of the Keene Sentinel
7:00 PM: Film
8:30 PM: Panel Discussion
Free and open to the public.
Let the Right One In
February 06 - 11, 2015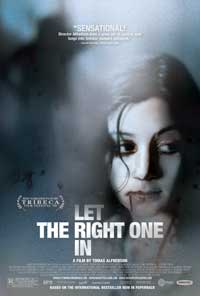 2008, Sweden, Directed by Tomas Alfredson, Rated R, 115 minutes, 35mm film print, in Swedish with English subtitles.
A fragile, anxious boy, 12-year-old Oskar is regularly bullied by his stronger classmates but never strikes back. The lonely boy's wish for a friend seems to come true when he meets Eli, also 12, who moves in next door to him with her father.
A pale, serious young girl, she only comes out at night and doesn't seem affected by the freezing temperatures. Coinciding with Eli's arrival is a series of inexplicable disappearances and murders.
One man is found tied to a tree, an other frozen in the lake, a woman bitten in the neck. Blood seems to be the common denominator – and for an introverted boy like Oskar, who is fascinated by gruesome stories, it doesn't take long before he figures out that Eli is a vampire. © Magnolia Pictures/Magnet Releasing
Friday & Saturday at 7:00 and 9:15 p.m.;
Saturday & Sunday Matinee at 2:00 p.m.;
Sunday through Wednesday at 7:00 p.m. only.
The Overnighters
February 12, 2015 · 7:00 p.m. - 9:00 p.m.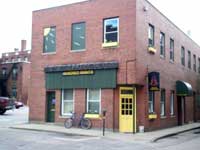 This benefit will aid Hundred Nights, Inc. in downtown Keene.
2014, USA, Directed by Jesse Moss, Rated PG-12, 102 minutes, Blu-Ray.
In the tiny town of Williston, North Dakota, tens of thousands of unemployed hopefuls show up with dreams of honest work and a big paycheck under the lure of the oil boom. However, busloads of newcomers chasing a broken American Dream step into the stark reality of slim work prospects and nowhere to sleep.
The town lacks the infrastructure to house the overflow of migrants, even for those who do find gainful employment. Over at Concordia Lutheran Church, Pastor Jay Reinke is driven to deliver the migrants some dignity.
Night after night, he converts his church into a makeshift dorm and counseling center, opening the church's doors to allow the "Overnighters" (as he calls them) to stay for a night, a week or longer.
They sleep on the floor, in the pews and in their cars in the church parking lot. Many who take shelter with Reinke are living on society's fringes and with checkered pasts, and their presence starts affecting the dynamics of the small community.
The congregants begin slinging criticism and the City Council threatens to shut the controversial Overnighters program down, forcing the pastor to make a decision which leads to profound consequences that he never imagined. © Drafthouse Films
7:00 p.m. only.
Free and open to the public. Donations suggested.
Snowpiercer
February 13 - 18, 2015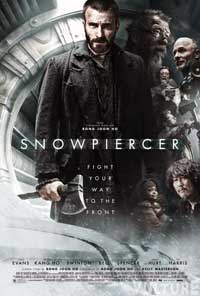 2014, USA, Directed by Joon-ho Bong, Rated R, 126 minutes, Blu-Ray.
The Host and Mother director Bong Joon-ho makes his English-language debut with this dystopian sci-fi thriller set in the aftermath of a failed global-warming experiment that ushered in the dawn of a new Ice Age.
As a perpetual-motion engine keeps a super-powered locomotive speeding around the planet, the impoverished lower classes occupy the rear cars while the privileged upper classes are pampered in the front.
The fragile balance of power between the two begins to shift, however, when an enigmatic message sparks a revolt that cannot be quelled.
Luke Evans, Song Kang-ho, Jamie Bell, John Hurt, Tilda Swinton, and Ed Harris star. © Swank Motion Pictures
Friday & Saturday at 7:00 and 9:15 pm;
Saturday & Sunday Matinee at 2:00 pm;
Sunday through Wednesday at 7:00 pm only.
The Tale of the Princess Kaguya
February 20 - 25, 2015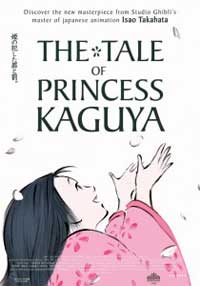 2014, Japan, Directed by Isao Takahata , Rated PG, 137 minutes, Blu-Ray.
Legendary Studio Ghibli cofounder Isao Takahata (Grave of the Fireflies, Pom Poko) revisits Japan's most famous folktale in this gorgeous, hand-drawn masterwork, decades in the making.
Found inside a shining stalk of bamboo by an old bamboo cutter (James Caan) and his wife (Mary Steenburgen), a tiny girl grows rapidly into an exquisite young lady (Chloë Grace Moretz). The mysterious young princess enthralls all who encounter her – but ultimately she must confront her fate, the punishment for her crime.
From the studio that brought you Spirited Away, My Neighbor Totoro, and The Wind Rises comes a powerful and sweeping epic that redefines the limits of animated storytelling and marks a triumphant highpoint within an extraordinary career in filmmaking for director Isao Takahata. © Gkids
Friday & Saturday at 7:00 and 9:30 p.m.;
Saturday & Sunday Matinee at 2:00 p.m.;
Sunday through Wednesday at 7:00 p.m. only.
---
Contact the Putnam
Questions or comments? Feel free to give us a call us at 603.358.2160 or send us an email.