Film at the Putnam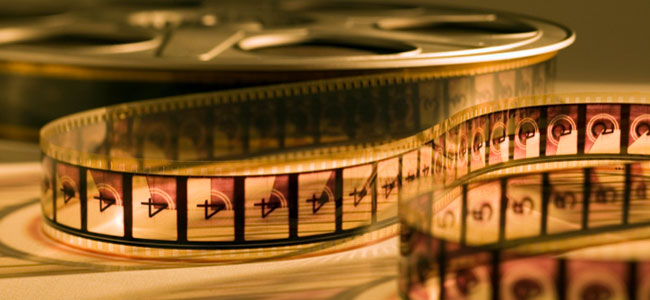 Current Film Schedule
Thanksgiving Break - College Closed
November 26 - 29, 2014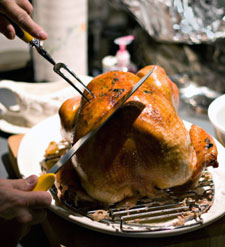 Happy Thanksgiving!
The College is closed for Thanksgiving weekend (Wednesday through Saturday). We re-open on Sunday.
The Final Member
November 30 - December 03, 2014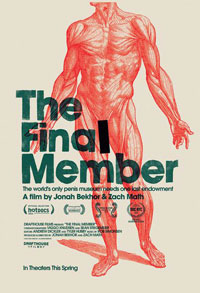 2013, Canada, Directed by Jonah Bekhor & Zach Math, Rated R, 75 minutes, Blu-Ray, in English and Icelandic with English subtitles.
Paris has the Louvre. London has the Tate Modern, and New York the Metropolitan Museum. But Husavik, Iceland—a diminutive village on the fringe of the Arctic Circle—boasts the world's only museum devoted exclusively to painstakingly preserved male genitalia. Founded and curated by Sigurður "Siggi" Hjartarson, the Icelandic Phallological Museum houses four decades worth of mammalian members, from a petite field mouse to the colossal sperm whale, and every "thing" in between.
But, lamentably, Siggi's collection lacks the holy grail of phallic phantasmagoria: a human specimen. Siggi's world changes dramatically when he receives generous offers from an elderly Icelandic Casanova and an eccentric American.
However, as the competition for eternal penile preservation heats up between the two men, Siggi soon discovers that this process is more complicated than it initially appeared. In their debut feature film, Jonah Bekhor and Zach Math follow Siggi on his dogged, often emotional quest to complete his exhibition in a peculiar, yet startlingly relatable, story of self-fulfillment and the value of personal legacies (both big and small). © Drafthouse Films
Sunday matinee at 2:00 p.m.;
Sunday-Wednesday at 7:00 p.m.
Happy Christmas
December 05 - 10, 2014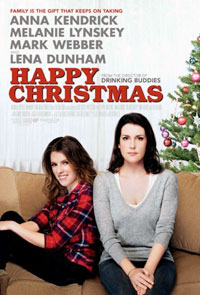 2014, USA, Directed by Joe Swanberg, Rated R, 88 minutes, Blu-Ray.
A budding novelist and her film director husband, Kelly (Melanie Lynskey) and Jeff (Joe Swanberg) and their two-year-old son live a peaceful existence in Chicago.
But when Jeff's irresponsible younger sister, Jenny (Anna Kendrick), comes to live with them after a breakup, things start to change.
Jenny begins a rocky relationship with a baby sitter-cum-pot dealer (Mark Webber), and she and a friend, Carson (Lena Dunham), instigate an evolution in Kelly's life, as her career and her relationship with her husband begin to grow in new directions. But are they welcome ones? © Magnolia Pictures
Friday & Saturday at 7:00 & 9:00 p.m.;
Saturday & Sunday matinee at 2:00 p.m.;
Sunday-Wednesday at 7:00 p.m.
Rare Exports: A Christmas Tale
December 11, 2014 · 7:00 p.m. - 9:00 p.m.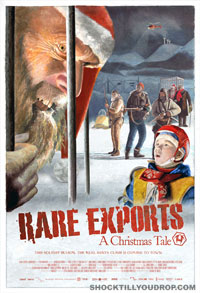 2010, Finland/Norway, Directed by Jalmari Helander, Rated R, 84 minutes Blu-Ray, in Finnish and English with English subtitles.
It's the eve of Christmas in northern Finland, and an 'archeological' dig has just unearthed the real Santa Claus. But this particular Santa isn't the one you want coming to town.
When the local children begin mysteriously disappearing, young Pietari and his father Rauno, a reindeer hunter by trade, capture the mythological being and attempt to sell Santa to the misguided leader of the multinational corporation sponsoring the dig.
Santa's elves, however, will stop at nothing to free their fearless leader from captivity. What ensues is a wildly humorous nightmare – a fantastically bizarre polemic on modern day morality.© Oscilloscope Pictures
Thursday at 7:00 p.m. only. Free and open to the public.
Closed for Winter Break
December 12 2014 - January 22, 2015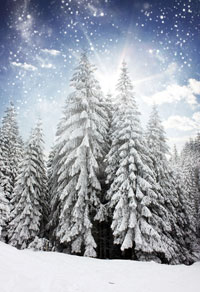 Happy Holidays!
See you in 2015!
---
Contact the Putnam
Questions or comments? Feel free to give us a call us at 603.358.2160 or send us an email.