Film at the Putnam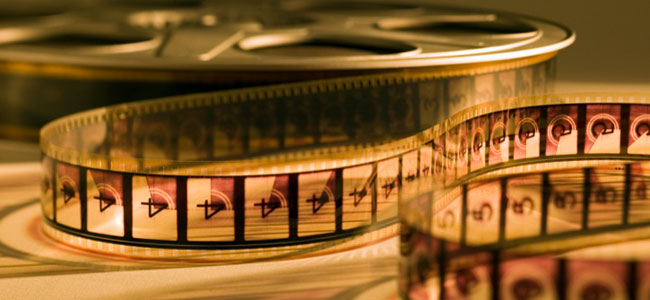 Current Film Schedule
Dear White People
April 21 - 22, 2015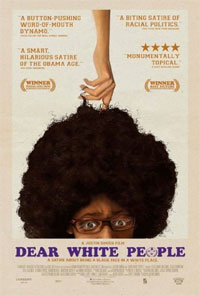 2014, USA, Directed by Justin Simien, Rated R, 108 minutes, Blu-Ray.
The unexpected election of activist Samantha White (Tessa Thompson) as head of a traditionally black residence hall sets up a college campus culture war that challenges conventional notion of what it means to be black.
While Sam leverages her notoriety as host of the provocative and polarizing radio show Dear White People to try to prevent the college from diversifying Armstrong Parker House, outgoing head-of-house Troy Fairbanks (Brandon P. Bell), son of the university's dean (Dennis Haysbert), defies his father's lofty expectations by applying to join the staff of Pastiche, the college's influential humor magazine.
Lionel Higgins (Tyler James Williams), an Afro-sporting sci-fi geek, is recruited by the otherwise all-white student newspaper to go undercover and write about black culture—a subject he knows little about. But no one at Winchester University is prepared for Pastiche's outrageous, ill-conceived annual Halloween party, with its "unleash your inner Negro" theme throwing oil on an already smoldering fire of resentment and misunderstanding.
When the party descends into riotous mayhem, everyone must choose a side. © Roadside Attractions
Sunday matinee at 2:00 p.m.;
Sunday through Wednesday at 7:00 p.m. only.
Panel discussion after the Wednesday night screening.
Hangar 10
April 23, 2015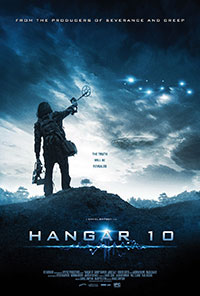 Extra Screening Added!
2014, UK, Directed by Daniel Simpson, Not Rated, 83 minutes, Blu-Ray.
33 years after the infamous Rendlesham Forest UFO incident, three metal detector enthusiasts hunting for Saxon gold in the same region, capture incredible footage of UFO's whilst filming their expedition. As nightfalls and with their navigation equipment failing, they find themselves facing a terrifying encounter with an unforgiving alien presence. © IFC
Thursday, April 23
Screening at 10:00 p.m. Only. $2.00 admission charged.
Need a break from studying? Come and clear your head with a late-night screening!
Symphony of the Soil
April 23, 2015 · 7:00 p.m. - 9:30 p.m.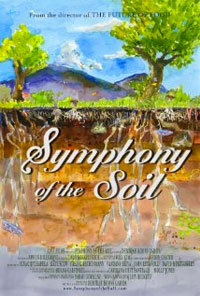 2012, USA, Directed by Deborah Koons, Not Rated, 104 minutes, DVD.
Filmed on four continents and featuring impassioned scientists, farmers, and foodies, this award-winning film artfully examines the complex, dynamic nature of soil. Join us for this Earth Week presentation!
Following the film, Dr. Rachel Thiet – soil ecologist and professor in the Department of Environmental Studies at Antioch University New England – will be on hand for an informal Q&A session.
For more information, contact Brett Amy Thelen at thelen@harriscenter.org or (603) 358-2065.
Co-sponsored by the Harris Center for Conservation Education, the Monadnock Conservancy, and the Keene State College Film Society.
At 7:00 p.m. only. Free and open to the public.
Girlhood
April 24 - 29, 2015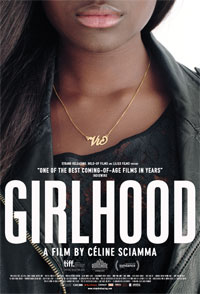 2015, France, Directed by Céline Sciamma, Rated R, 113 minutes, Blu-Ray.
Fed up with her abusive family situation, lack of school prospects and the "boys' law" in the neighborhood, Marieme starts a new life after meeting a group of three free-spirited girls. She changes her name, her style, drops out of school and starts stealing to be accepted into the gang. When her home situation becomes unbearable, Marieme seeks solace in an older man who promises her money and protection.
Realizing this sort of lifestyle will never result in the freedom and independence she truly desires, she finally decides to take matters into her own hands. © Strand Releasing
Friday and Saturday at 7:00 & 9:15 p.m.,
Saturday and Sunday matinee at 2:00 p.m.,
Sunday through Wednesday at 7:00 p.m. only.
The KSC Student Film Festival, Part I
April 30, 2015 · 7:00 p.m. - 9:30 p.m.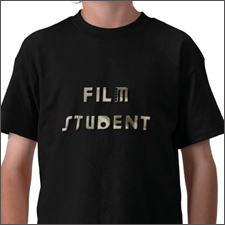 Please join us as we present the first night of our Student Film Festival. All films are created by KSC Film Studies students in Film Production I & II classes.
7:00 p.m. only. Free and open to the public.
The ABCs of Death 2
May 01 - 07, 2015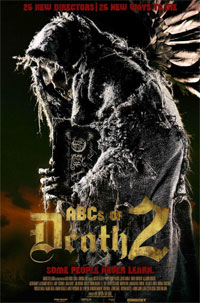 2015, From several different countries, Directed by 28 different directors, Rated R, 125 minutes, Blu-Ray, in many different languages, including English, and subtitled in English.
The ABC's of Death 2 is the follow-up to the most ambitious anthology film ever conceived with productions spanning from Nigeria to UK to Brazil and everywhere in between. It features segments directed by over two dozen of the world's leading talents in contemporary genre film.
The film is comprised of twenty-six individual chapters, each helmed by a different director assigned a letter of the alphabet. The directors were then given free rein in choosing a word to create a story involving death.
Provocative, shocking, funny and at times confrontational, The ABCs of Death 2 is another global celebration of next generation genre filmmaking.
Friday and Saturday at 7:00 & 9:15 p.m.,
Saturday and Sunday matinee at 2:00 p.m.,
Sunday through Thursday at 7:00 p.m. only.
feed
---
Contact the Putnam
Questions or comments? Feel free to give us a call us at 603.358.2160 or send us an email.