Current Film Schedule
The Selfish Giant
March 08 - 12, 2014 · 12:00 a.m. - 12:00 a.m.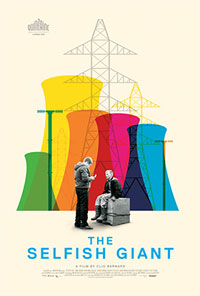 2013, UK, Directed by Clio Barnard, Not Rated, 91 min.
An official selection at the Cannes Film Festival, The Selfish Giant is a contemporary fable about 13 year old Arbor (Conner Chapman) and his best friend Swifty (Shaun Thomas).
Excluded from school and outsiders in their own neighborhood, the two boys meet Kitten (Sean Gilder), a local scrap dealer. Wandering their town with just a horse and a cart, they begin collecting scrap metal for him.
Swifty has a natural gift with horses while Arbor emulates Kitten – keen to impress him and make some money. However, Kitten favors Swifty, leaving Arbor feeling hurt and excluded, driving a wedge between the boys. As Arbor becomes increasingly greedy and exploitative, tensions build, leading to a tragic event that transforms them all. © IFC Films
Friday and Saturday at 7:00 & 9:00 p.m.
Sunday - Wednesday at 7:00 p.m. only
Saturday & Sunday matinee at 2:00 p.m.
KSC Film Society Archive Night
March 13, 2014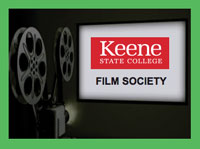 This may be the start of a new tradition! Come see what Film Society members pull out of the college's vast film archive to show on the big screen. It could be on 35mm, 16mm, or maybe even 70mm! Who can say?
Head on down and see what surprises emerge from dark recesses of the KSC film vault, located 7 stories below the Redfern Arts Center in a lead-lined, hermetically chamber!
Thursday at 7:00 p.m. only
Free and open to the public
12 O'Clock Boys
March 14 - 20, 2014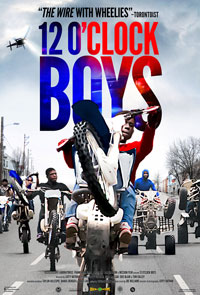 2014, USA, Directed by Lotfy Nathan, Not Rated, 76 min.
The 12 O'Clock Boys are a notorious urban dirt bike pack in Baltimore -- popping wheelies and weaving at excessive speeds through traffic, the group impressively evades the hamstrung police.
In Lotfy Nathan's wild, dynamic documentary (three years in the making), their stunning antics are envisioned through the eyes of young adolescent Pug - a bright kid from the Westside obsessed with the riders and willing to do anything to join their ranks.
Premiering to critical acclaim at the SXSW and Hot Docs Film Festivals (where Nathan won the HBO Emerging Artist Award), 12 O'Clock Boys provides a compelling and intimate personal story of a young boy and his dangerous, thrilling dream. © Oscilloscope
Friday and Saturday at 7:00 & 9:00 p.m.
Sunday - Thursday at 7:00 p.m. only
Saturday & Sunday matinee at 2:00 p.m.
Like Father, Like Son
March 21 - 26, 2014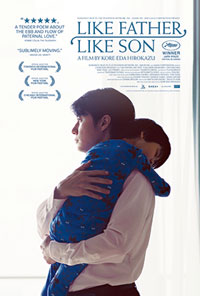 2014, Japan, Directed by Hirokazu Koreeda, Not Rated, 121 Minutes, in Japanese with English subtitles.
Would you choose your natural child, or the one you believed was your own during six years together? Kore-eda Hirokazu, the acclaimed director of Nobody Knows and Still Walking, returns with another incredibly touching family drama, winner of the Jury Prize at the 2013 Cannes Film Festival.
Following an unexpected phone call, affluent architect Ryota and his wife, Midori, learn that their six-year-old son, Keita, was switched at the hospital and is not their biological child.
Seeing Midori's devotion to Keita even after the news, and observing the rough yet caring family that has raised his natural son for the last six years, Ryota begins to question his own values on fatherhood as he must choose between 'nature' and 'nurture,' a decision that will change their lives forever.© IFC Films
Friday and Saturday at 7:00 & 9:15 p.m.
Sunday - Thursday at 7:00 p.m. only
Saturday & Sunday matinee at 2:00 p.m.
The Wind
March 27, 2014 · 7:00 p.m. - 9:00 p.m.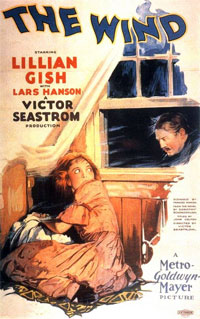 Live piano accompaniment by Jeff Rapsis
USA, 1928, Directed by victor Seastrom, With Lillian Gish, Rated G, silent, DVD
A frail young woman from the East (Lillian Gish) moves in with her cousin and his family in the West only to have the living situation fall apart. She marries out of necessity, and eventually the constant wind and blowing sand begin to slowly driver her mad. © imdb.com
Thursday at 7:00 p.m. only.
Free and open to the public
The Pervert's Guide to Ideology
March 28 - April 02, 2014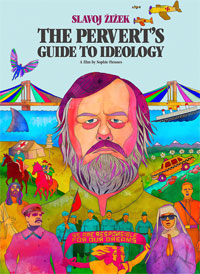 2013, UK/Ireland, Directed by Sophie Fiennes, not rated, 136 min.
During the Civil War in 17th-Century England, a small group of deserters flee from a raging battle through an overgrown field.
Cultural theorist superstar Slavoj Zizek re-teams with director Sophie Fiennes (The Pervert's Guide to Cinema) for another wildly entertaining romp through the crossroads of cinema and philosophy.
With infectious zeal and a voracious appetite for popular culture, Zizek literally goes inside some truly epochal movies, all the better to explore and expose how they reinforce prevailing ideologies.
As the ideology that undergirds our cinematic fantasies is revealed, striking associations emerge: What hidden Catholic teachings lurk at the heart of The Sound of Music? What are the fascist political dimensions of Jaws? Taxi Driver, Zabriskie Point, The Searchers, Kinder Eggs, verité news footage, Beethoven's "Ode to Joy" and propaganda epics from Nazi Germany and Soviet Russia all inform Zizek 's stimulating, provocative and often hilarious psychoanalytic-cinematic rant.  ©  Zeitgeist Films
Friday and Saturday at 7:00 & 9:30 p.m.
Sunday - Wednesday at 7:00 p.m. only
Saturday & Sunday matinee at 2:00 p.m.
NH Jewish Film Festival, Day 1
April 03, 2014 · 7:00 p.m. - 9:00 p.m.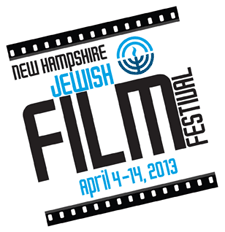 Quality Balls: the David Steinberg Story
Americans have long depended on Canada for three things: oil, maple syrup and comedians. David Steinberg counts among Canada's biggest comedic exports.
Born in Winnipeg, he attended Yeshiva in Chicago, abandoning his studies to join the legendary Second City. He never looked back.
The film features priceless archival footage of his performances, including The Tonight Show with Johnny Carson, where he was second only to Bob Hope in the number of appearances) and the standup shows that put him in the ranks of George Carlin and Richard Pryor.
At times too controversial for US networks, his religious sermonettes generated more hate mail for CBS than any network had ever received, resulting in the cancellation of The Smothers Brothers Comedy Hour.
His directing credits are no less outstanding, including Seinfeld, Mad About You, Golden Girls and Curb Your Enthusiasm.
Steinberg's incredible career influenced a generation and now, after 25 years, he returns to the stage in this exceptional biography.
Thursday the 3rd at 7:00 p.m.
Big Bad Wolves
April 04 - 09, 2014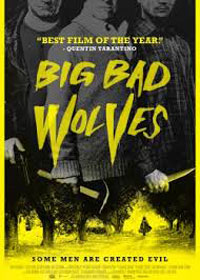 2014, Israel, Directed by Aharon Keshales, and Navot Papushado, Not Rated, 110 minutes, in Hebrew with English subtitles.
A series of brutal murders puts the lives of three men on a collision course: The father of the latest victim now out for revenge, a vigilante police detective operating outside the boundaries of law, and the main suspect in the killings - a religious studies teacher arrested and released due to a police blunder.© Magnolia Pictures
Friday at 7:00 & 9:00 p.m.
Saturday and Sunday matinees ONLY at 2:00 p.m.
Monday - Wednesday at 7:00 p.m. only
NH Jewish Film Festival, Day 2
April 05, 2014 · 8:00 p.m. - 10:00 p.m.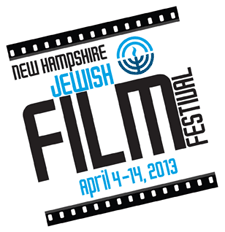 AKA Doc Pomus
Paralyzed with polio as a child, Brooklyn-born Jerome Felder reinvented himself first as a blues singer, renaming himself Doc Pomus, then emerged as a one of the most brilliant songwriters of the early rock and roll era, writing Save the Last Dance for Me, This Magic Moment, A Teenager in Love, Viva Las Vegas and dozens of other hits.
For most of his life Doc was confined to crutches and a wheelchair, but he lived more during his sixty-five years than others could experience in several lifetimes.
A.K.A. Doc Pomus brings to life Doc's joyous, romantic, heartbreaking, and extraordinarily eventful journey.
In his later years, Doc was a mentor to generations of younger songwriters, and a fierce advocate for downtrodden rhythm and blues musicians. He wrote a thousand songs –including some of the most recorded songs in the history of popular music – but his most lasting gift may have been his uniquely generous spirit. © CJMEF
Saturday the 5th at 8:00 p.m.
NH Jewish Film Festival, Day 3
April 06, 2014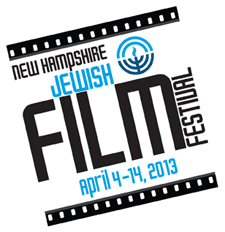 Lost Town
Lost Town tells the story of one man's obsessive search to get closer to his deceased father by uncovering the story of his family's town of Trochenbrod.
First made famous by Jonathan Safron Foer's 'Everything Is Illuminated', Trochenbrod was the only all-Jewish town to ever exist outside of Palestine. Trochenbrod's 5000 Jews were obliterated by the Nazis, except for 33 townspeople who escaped the massacre there.
This personal search triggers a resurgence of interest in the town and reconnects the few remaining survivors who hadn't seen each other in over 60 years. Lost Town utilizes contemporary documentary footage, original animation, and survivor testimonials to tell the story of how far one will go to claim their sense of identity.
Lost Town was produced under fiscal sponsorship of the Foundation For Jewish Culture and supported by George Lucas' Skywalker Studios. © imdb.com
The Cohen Center for Holocaust and Genocide Studies is sponsoring this film and will lead a discussion afterwards.
Sunday the 6th at 7:00 p.m.
The Monadnock International Film Festival
April 10, 2014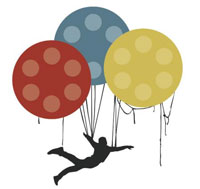 Keene State College is a proud sponsor of the 2014 Monadnock International Film Festival.
The Monadnock International Film Festival brings world-class film and filmmakers to New England's beautiful Monadnock region.
Please visit http://www.moniff.org/ for a schedule of films, times, and screening locations.
The Missing Picture
April 13 - 16, 2014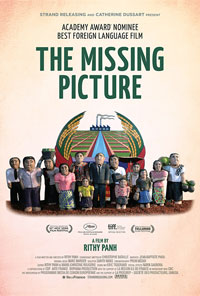 2013, Cambodia/France, Directed by Rithy Panh, Not Rated, 92 minutes, in French with English Subtitles.
The Missing Picture explores filmmaker Rithy Panh's quest to create the missing images during the period when the Khmer Rouge ruled over Cambodia between 1975 and 1979.
Panh uses intricately detailed clay figurines intercut with archival footage he could find to relay what is indelibly recorded in his memory, he creates the missing pictures of what does not exist in photograph or film.
Academy Award nominee for Best Foreign Language Film of 2013. © Strand Releasing
Friday and Saturday at 7:00 & 9:00 p.m.
Sunday - Wednesday at 7:00 p.m. only
Saturday & Sunday matinee at 2:00 p.m.
An Evening with Filmmaker / Editor Dan Mooney
April 17, 2014 · 7:00 p.m. - 9:00 p.m.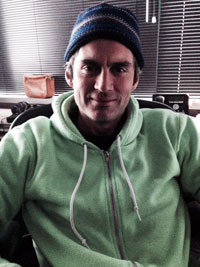 Daniel Mooney is a filmmaker, editor and designer. His previous work as an editor includes The Fog of War, Standard Operating Procedure, Whitey Bulger: The Making of a Monster, and The Confessions of the Boston Strangler.
His work as a designer includes two books by Errol Morris, Seeing is Believing and A Wilderness of Error.
Born in Lawrence Massachusetts Mr. Mooney now lives with his wife, two children, and their adopted cat Pippin in Melrose Massachusetts. He currently teaches motion picture editing at Brandeis University and Boston University.
Thursday at 7:00 p.m. only.
Nymphomaniac - Volume 1
April 18 - 23, 2014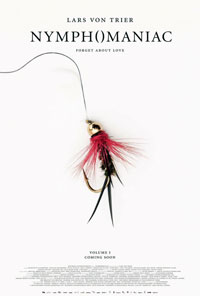 2014, Denmark, Directed by Lars Von Trier, Rated NC-17, In English, 118 minutes, Blu-Ray.
This is the story of Joe (Charlotte Gainsbourg), a self-diagnosed nymphomaniac who is discovered badly beaten in an alley by an older bachelor, Seligman (Stellan Skarsgård), who takes her into his home.
As he tends to her wounds, she recounts the erotic story of her adolescence and young-adulthood (portrayed in flashback by newcomer Stacy Martin).
Volume 1 also stars Shia LaBeouf, Christian Slater, Uma Thurman, Sophie Kennedy Clark, Connie Nielsen and Udo Kier. © Magnolia Pictures
Friday and Saturday at 7:00 & 9:15 p.m.
Sunday - Wednesday at 7:00 p.m. only
Saturday & Sunday matinee at 2:00 p.m.
Bag It
April 24, 2014 · 7:00 p.m. - 8:30 p.m.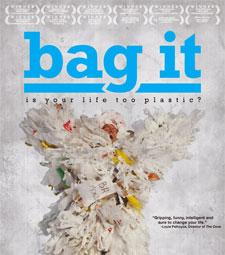 An average guy makes a resolution to stop using plastic bags at the grocery store.
Little does he know that this simple decision will change his life completely. He comes to the conclusion that our consumptive use of plastic has finally caught up to us, and looks at what we can do about it. Today. Right now.
Co-Sponsored by the Harris Center for Conservation Education, The Monadnock Conservancy, The KSC Film Society and Keene State College.
For more information, contact Brett Amy Thelen at thelen@harriscenter.org or (603) 358-2065.
Thursday, 7:00 p.m. only.
Nymphomaniac - Volume 2
April 25 - May 01, 2014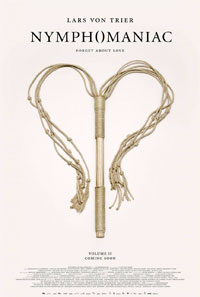 2014, Denmark, Directed by Lars Von Trier, Rated NC-17, In English, 121 minutes, Blu-Ray.
Volume 2 picks up with the story of Joe's adulthood, where her journey of self-discovery leads to darker complications.
The film stars Jamie Bell, Willem Dafoe, Mia Goth and Jean-Marc Barr in addition to Gainsbourg, Skarsgård, Martin and LaBeouf. © Magnolia Pictures
Friday and Saturday at 7:00 & 9:15 p.m.
Sunday - Thursday at 7:00 p.m. only.
Saturday & Sunday matinee at 2:00 p.m.
---
Contact the Putnam
Questions or comments? Feel free to give us a call us at 603.358.2160 or send us an email.