Integrative Studies Program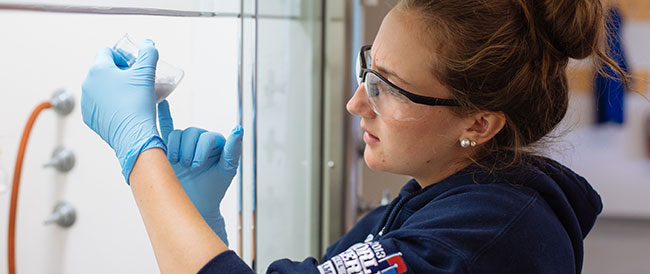 Keene State believes in the value of a liberal arts education—that the best way we can prepare you for the future is to teach you to think critically and creatively, to communicate effectively, and to experience the connections between the different branches of knowledge. Yes, you'll develop the skills you need to be proficient in your major, but you'll also understand how those skills are connected by studying the arts and the sciences. That way, if the specific skills you learn, or the career you've prepared for, become replaced by something new down the road, you'll have the flexibility and creativity to adapt to a changing world.
---
---
You'll develop an understanding of and an appreciation for (and may even develop a passion for!) a number of social issues, including diversity, ethics, global issues, and the interplay of the environment and society. More about Overarching Themes of ISP
---
ISP News
January 20, 2017 –
Each year, Associate Professor of Art Randall Hoyt designs a card and animation for Svigals + Partners Architects  that expresses the essence of the New Haven, Connecticut, firm's philosophy. Over Christmas break, Prof. Hoyt set up a temporary studio in the Media Arts Center and created Together!, an engaging stop-motion…
January 12, 2017 –
Associate professors of art Lynn Richardson and Paul McMullan have been working over the past few months to open Gravity , their new art gallery in North Adams, Massachusetts. Their inaugural group exhibition Project: Arrival, which is now open, includes artists in New England representing a wide range of materials and…
May 11, 2016 –
Webster Massingham couldn't resist the temptation to take Dr. Brian Green's ISP sociology class entitled A Walk on the Wild Side this semester. "I'm a computer science major, and I spend a lot of time indoors at a desk," said the senior from Dover, NH. "I always liked hiking and…
---
Contact ISP
Wise up!
Contact Admissions
Request information
Integrative Studies Program
Mark C. Long
Director
603-358-2695