Office of Sponsored Projects & Research

Contacts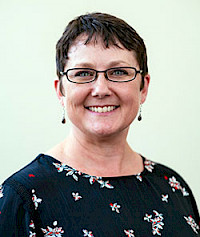 Penny J. Miceli, PhD, CRA
Director
pmiceli@keene.edu
603-358-2427 (phone)
603-358-2939 (fax)
Certified by the Research Administrators Certification Council since 2006, Penny is experienced in administering sponsored projects from "cradle to grave." She is a member of the National Council of University Research Administrators (NCURA) and the Society of Research Administrators International (SRA). Penny leads the long-range strategic planning efforts around sponsored projects and research, strategic partnerships at the national, regional and state level in support of those efforts, capacity building, and institutional research compliance.
Contact Penny for questions relating to:
Oversight of research and sponsored programs administration
Sponsored Programs strategic planning, including institutional capacity/culture development
National, regional & state-wide partnerships
Intellectual asset management (Intellectual Property issues)
Award review, negotiation, and acceptance (Authorized Organizational Representative)
---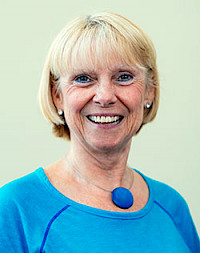 Audrey Arsenault, CRA
Manager, Financial Research Administration & Compliance
aarsenault@keene.edu
603-358-2046 (phone)
603-358-2939 (fax)
Audrey is a Certified Research Administrator and a member of the National Council of Research Administrators (NCURA). Adopting a lifecycle approach to research administration, she oversees the administrative and financial post-award management of awards from federal, state and private sponsors, including the cash management functions (electronic draw-down of funds and invoicing). Additionally, she monitors and supports research integrity/compliance operations, providing technical guidance to grant recipients so they remain in compliance throughout the life of the award.
Contact Audrey for questions relating to:
Oversight of grant financial functions and cash management
Post-award administrative and financial compliance
Institutional financial reporting obligations
Audit preparation and engagement liaison
Research Integrity/Compliance issues including IRB, IACUC, Financial Conflict of Interest
---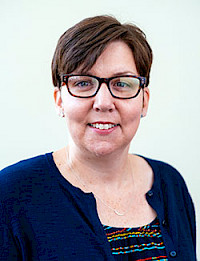 Kim Cassin
Financial Research Administrator
kimberly.cassin@keene.edu
603-358-2780 (phone)
603-358-2939 (fax)
Kim Cassin joined the OSPR team in Spring 2017 having served previously as Operations Manager for the Monadnock Waldorf School campuses. Kim conducts the day-to-day financial monitoring of KSC's grant portfolio through close-out. Working collaboratively with the Pre-Award Specialist, she facilitates a smooth transition for successful applicants into the post-award phase of their project. Kim works with grant recipients to ensure they have timely and accurate financial information so they can manage their awards effectively. She is a member of the National Council of University Research Administrators.
Contact Kim Cassin for questions relating to:
New grant account set-up in Banner financial system
Daily financial monitoring of grant funds
Grant billing and invoicing
Compliance with applicable federal and sponsor regulations
Effort reporting processes
---
Kim Becker
Pre-Award Specialist
kimberly.becker@keene.edu
603-358-2443(phone)
603-358-2939 (fax)
Kim Becker joined the OSPR team as Pre-Award Specialist in Fall 2017, bringing with her a variety of pre- and post-award experience at institutions of higher education including Dartmouth College and Antioch University New England. She is a member of the National Council of University Research Administrators. Kim's supportive approach to the pre-award phase includes helping to alleviate as much of the administrative burden of applying for grants as possible. She works with applicants to ensure proposals submitted meet all the necessary technical requirements and are as competitive as possible. Contact Kim early in your planning process so that she can be as helpful as possible.
Contact Kim Becker for questions relating to:
Long-range planning with faculty members regarding their research funding needs
Funding opportunity consultation/database training
Interpretation of grant guidelines
Proposal development technical assistance
Grant proposal budget development
Proposal review & submission
---
Other Campus Partners
Human Subjects IRB:
Dr. Chitra Akkoor, Chair
cakkoor@keene.edu
603-358-2956 
Dr. Angela Barlow, Co-Chair
abarlow@keene.edu
603-358-2329 
Animal Welfare IACUC Chair:
Dr. Scott Strong
Science Center 328, Mailstop 2001
sstrong@keene.edu
603-358-2093
Chemical/Biological and Laboratory Safety Contact:
Ralph Stuart
Chemical Hygiene Officer
Physical Plant, Elliot Center, Mailstop 2502
ralph.stuart@keene.edu
603-358-2859
Research Misconduct and Whistleblower Protection:
Individuals with concerns about possible research misconduct may contact the Director of Sponsored Projects & Research, who serves as KSC's Research Integrity Officer. Additionally, the USNH Board of Trustees' Administrative Policy on Fraud establishes a high standard of ethical and professional conduct, encourages everyone to report instances of fraud, and strictly prohibits retaliation against anyone doing so. USNH will not discharge, demote, or otherwise discriminate against an employee who, in good faith, reports suspected legal or regulatory violations, adhering to the State of New Hampshire's Whistleblowers' Protection Act (NH RSA 275-E) and the Federal Pilot Program for Enhancement of Contractor Employee Whistleblower Protection.USNH maintains an anonymous hotline for individuals wishing to report concerns.
---
Contact the Office of Sponsored Projects and Research
Please visit our staff page for a directory of contacts for various sponsored projects and research functions.