Creating a Meeting with Zoom
1) Go to https://keene.zoom.us/
2) In the right hand corner, click the Sign in to KSC Zoom button.
3) Enter your KSC NetID and password.
4) On the left hand side look for the Meetings view.
5) Click the blue Schedule a Meeting button.
6) Enter a meeting name, choose a date, time, and duration.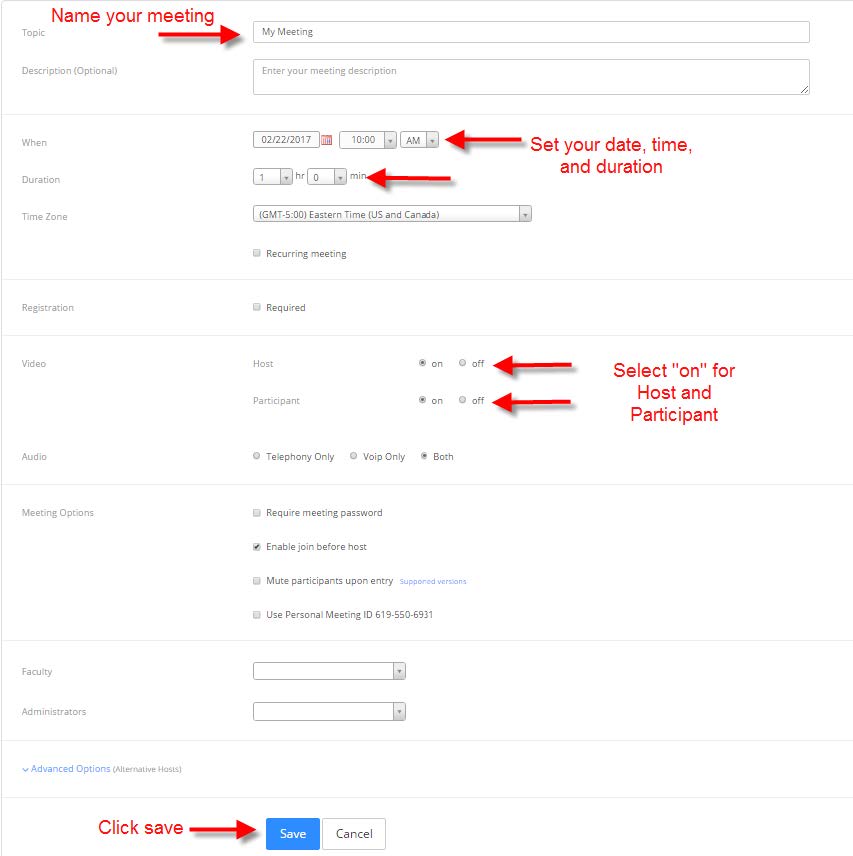 7) Select "on" for Host and Participant
8) Press the blue Save button.
9) To save the meeting to Outlook, click on the "Outlook Calendar" icon. With this appointment, you'll also be able to invite attendees like you would other meetings.
10) Alternatively, near the bottom of the page is a Join URL: link. This is what you will copy and paste in an email for attendees.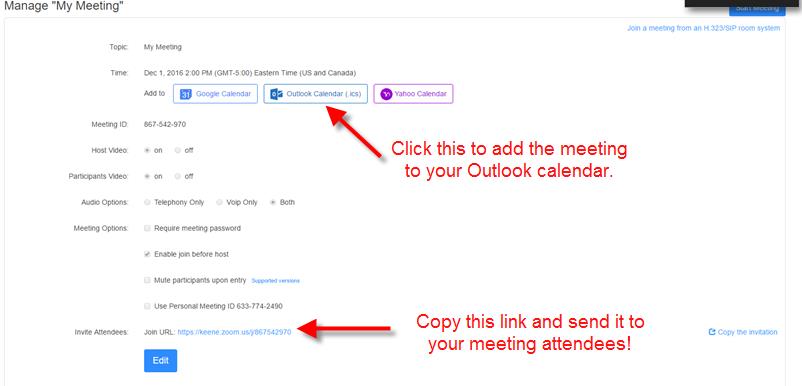 When attendees click that link, it will prompt them to download and install the Zoom client. This small program does not require that users be an administrator on their machine. When the client launches, it will join them to the meeting you've created.
Note:
If you are using a desktop computer, you will need a web cam. Web cams are available through the ITG HelpDesk and can be reserve using our online media request form.