Keene State President Melinda Treadwell Honored by New Hampshire Business Review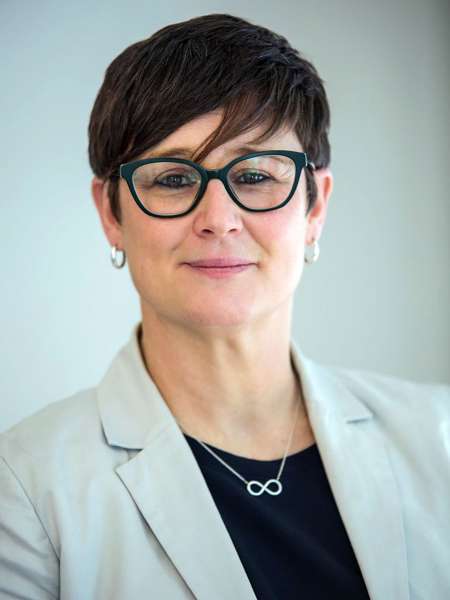 New Hampshire Business Review honored Keene State College President Melinda Treadwell with an Outstanding Women in Business Award. President Treadwell was nominated for the honor by community members at Keene State College and in Keene for her leadership during the COVID-19 pandemic, and her dedication to Keene State and the broader Keene community.
The City of Keene's emergency management team said, "Managing a pandemic is something that none of us has had the misfortune to do, until now. It has required strong leadership, flexibility, 24/7 availability, teamwork, excellent communication skills, both internally and externally." In their nomination of President Treadwell, the team continued, "Melinda is always looking for ways to be a good community partner. She has collaborated with the City's emergency management team in numerous ways over the last several months…Melinda's contributions with the City go well beyond this year and the management of this pandemic."
A nomination was also provided by Dr. Don Caruso, CEO and president of Cheshire Medical Center. "Little did Dr. Treadwell realize in 2017 that her time at KSC would require her to navigate a global pandemic. Leading an organization during a pandemic requires an incredible leader whose skills need to be second to none. Balancing economics and safety are of utmost importance and the strength of its leader is critical to organizational success." Dr. Caruso continued, "She has been known to say 'it's about making a difference'. She is an advocate for women by her example and her dedication to that statement."
Faculty and staff members at Keene State shared their words of support for President Treadwell too. As one faculty member said, "Dr. Treadwell serves as an exemplar and role model based on her values, what she does, and how she does it. While facing an unprecedented pandemic, she is a genuine Outstanding Business Woman."
Congratulations to President Treadwell!
Related Stories