Keene State College Commencement to Celebrate Class of 2019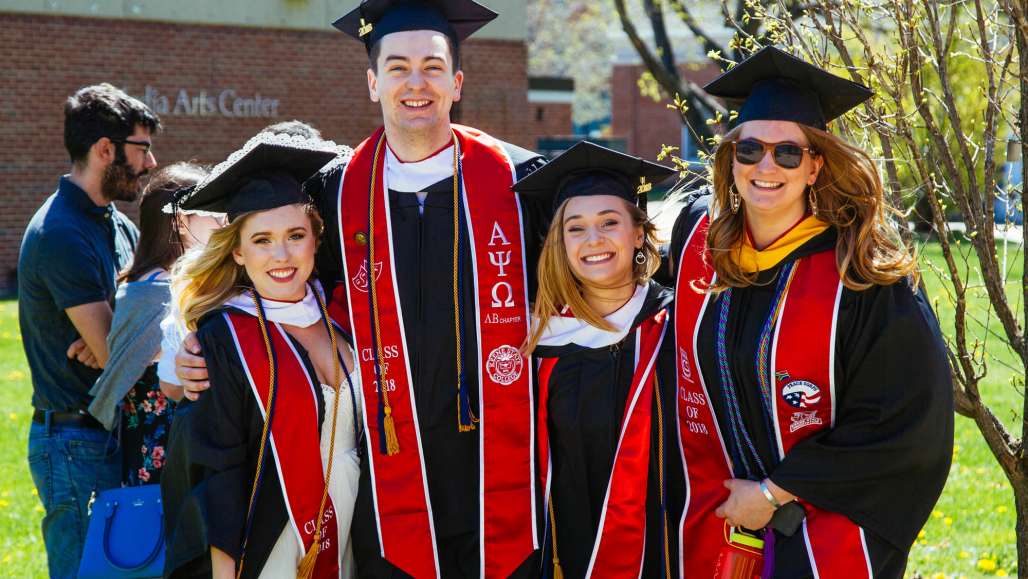 Keene State College will award a total of 810 undergraduate and graduate degrees to 770 students during its Commencement ceremony this year. The College's Commencement ceremony will be held on Saturday, May 11 at 1 p.m. on Fiske Quad. The ceremony will also be streamed live online.
The graduates of 2019 hold promising futures as they prepare for post-graduate activities, which include pursing graduate degrees in a variety of fields, beginning careers in nursing, safety and occupational health, marketing, and nutrition. This is a small sample of the successes achieved by this year's class.
Two Honorary Degrees
Keene State College will recognize Dr. Robert Putnam for his contributions to the study, exploration, and understanding of the social sciences, specifically in the areas of political science and community. Dr. Putnam is dedicated to the investigation into these central contributions to our society, and he creates a greater understanding about them in our country and around the world.
Leonard Chaloux will be honored by Keene State College for his contributions in the field of precision manufacturing systems and processes, as well as his leadership, dedication to workforce development, technical expertise, and business acumen.
Granite State Award
Keene State College will bestow the Historical Society of Cheshire County with the 2019 Granite State Award. A nonprofit organization that is deeply rooted in, and supported by, the community, the Society is an important part of the fabric of Cheshire County that keeps us connected with our history as we look to the future. The Society is guided by its mission to collect, preserve, and communicate the history of Cheshire County.
Related Stories