Cleaning House: Side Job Suits Film Student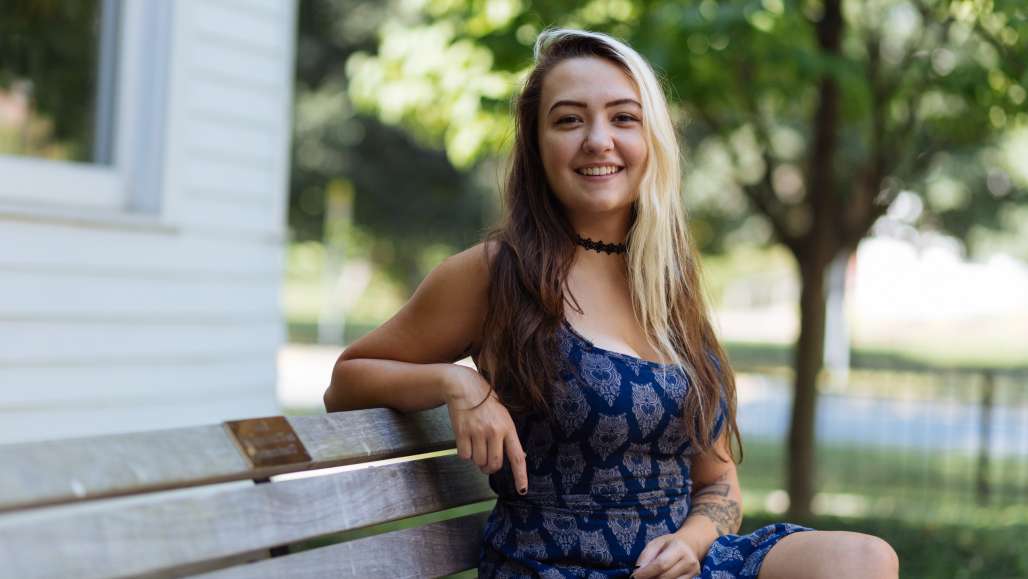 Deviroux D'Errico describes her personal housekeeping style as "organized chaos." Professionally, though, she always puts her best mop forward.
D'Errico, a Keene State College junior, works as a part-time house cleaner while studying film. She's been tidying and scrubbing for pay since she was in high school. "I was just looking for any work; in high school you'll take anything you can get. I started working at a nursing home as a dietary aide, just filling cups, handing them out, cleaning dishes. Then the Housekeeping Department needed coverage and I decided I liked that a lot more," D'Errico says.
She especially liked being able to interact with the older people living there. "Working in the nursing home is really nice – just to sit down and talk. All the residents want is someone to talk to them – and that's all anyone wants," D'Errico says.
Since leaving the nursing home position, she works freelance, taking on individual clients. They're not always as friendly as the nursing home residents, she notes. One of weird things about her job, she says, is the dynamic between client and housekeeper – some people see her more as "help" than as a human being.
Despite this, D'Errico says she enjoys housekeeping. "It's really good for people who have the kind of brain that's really relaxed by repetitive, tedious tasks. That's definitely me," she says. The pay, she adds, is also a big bonus considering it's more than the typical New Hampshire minimum wage of $7.25. Currently, she is cleaning for just one person, a Brattleboro, Vermont, resident she enjoys working with.
Housekeeping fits in well with D'Errico's plans for the future. As a film major, she expects to be hired for project work, and cleaning gigs will help ensure a steady income. "If I'm doing something that I really like, which is housekeeping, I don't mind having a side job for the rest of my life," D'Errico says. "I'm going to be a happy person."
Bringing order to other people's homes? It's repetitive, but it's also relaxing, D'Errico says – and there's the immediate gratification of seeing how her hard work can bring a sparkle to a formerly dingy bathroom or kitchen.
"I've already got so many years of experience in this field. Why change it if I like what I'm doing?" she says. "It's going to take some seriously traumatizing bathrooms to get me to stop."
–Rachel Vitello '20
Related Stories