Harris Center Honors Keene State's Environmental Studies Program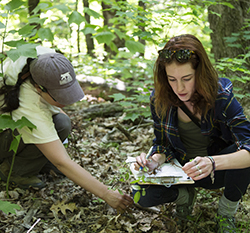 The Harris Center for Conservation Education (Hancock, NH) has selected Keene State's Environmental Studies Department as the recipient of the Center's 2016 Laurie Bryan Partnership Award.
The environmental organization cites the Department for its contributions to the Center's conservation research work: "Through coursework, independent research, internships, and citizen science projects, KSC's dedicated faculty and students have collected valuable ecological data that helps us to better steward the lands in our care. Their work also ties in with our education mission, as it provides exceptional, hands-on learning opportunities for young adults who have great enthusiasm for the natural world, but often little professional experience in the environmental field."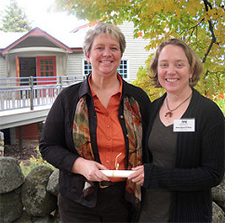 Here's a story on some of the conservation research Keene State students have conducted in the Harris Center's SuperSanctuary.
The Harris Center also selected a KSC alum, Sharyn D'Eon '92, principal of Chesterfield School, as its 2016 Educator of the Year "for her lifelong dedication to helping kids explore their local landscapes and helping teachers gain confidence and competence with outdoor natural science investigations."
Related Stories