Resolving Public Speaking Anxiety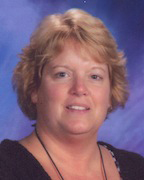 If it were up to Holly Falzo, every student at Keene State College would be required to take a public speaking course. "It just doesn't prepare you for college. It prepares you for life," said Falzo, who has been teaching public speaking at Keene State as an adjunct lecturer since 1993, including this summer.
A lost art in the fast-paced world of social media, public speaking and verbal communication have been replaced by texts and tweets to family and friends. While some students avoid public speaking classes like the plague, there is something to be said for a versatile skill that can be useful in so many facets of life.
Falzo cites several short- and long-term advantages of getting comfortable with public speaking, ranging from class presentations to job interviews, but she knows that students are reluctant: Fear of public speaking is the most common of all phobias. "I think a big part of it is, you're putting yourself out there in front of people, and you never know what's going to happen," said Falzo.
Falzo tries to relieve the initial apprehension by offering a series of exercises where students interview each other individually and as a group interview and then introduce them to the class. "I try to get them to realize it's nowhere as bad as you think it's going to be," she said.
Overcoming the butterflies, sweaty palms, and hand shaking that might accompany public speaking isn't easy. Falzo says preparation and practice are keys, as is having a Plan B if something goes wrong. "Public speaking is a lot like acting," said Falzo. "If you get up and act like you're having a good time and know what you're doing, then the audience is none the wiser."
Several students saw their anxiety dissipate as the class continued. "When you get up in front of people and talk, there is going to be some anxiety, but you have to work at it and this class really helps," said Jeremy Ellenberg, a first-year student from Avon, Connecticut. "I know it will help me in future classes."
Falzo, who earned her M.A.T. (Master's Degree for teachers of English) from Keene State in 1986, says students pick a wide variety of topics for their speeches. "A lot of students pick a subject related to their major or something that interests them," she said. "I've learned everything from how to groom a horse to how to make guacamole."
In addition to notable speeches, Falzo has had her share of memorable students. "I had a student who came up to me at the end of last semester and told me it was the hardest class he ever took, but it changed his life. Those are the pat-on-your-back moments you don't forget," said Falzo. "As an adjunct who teaches one course, you sometimes don't get to make the personal connection with students. So any time I see growth in a student I get tremendous satisfaction knowing that I might have played a little part in that."
Related Stories