Time to Dance
Redfern Arts Center
Saturday, · -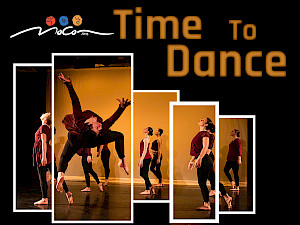 MoCo School of Dance presents Time to Dance at 2 p.m. and 7 p.m. Saturday, January 20.
An annual gem, Time To Dance is an energetic, emotional and unique show of original pieces performed by MoCo's advanced dancers and choreographed by MoCo Arts staff. Audiences will experience feelings from joy to sadness, humor to passion, and everything in between all in the same show.
Tickets on sale Monday, October 30.
This event is part of the RAC Redfern Series calendar and is open to the public.
Contact:
Redfern Box Office
603-358-2168
To request accommodations for a disability, please contact the coordinator at least two weeks prior to the event.