The Magic of Jason Purdy
Redfern Arts Center - 90 Wyman Way, , 03435, USA
Saturday, October 07, 2017 · 11:00 a.m. - 12:00 p.m.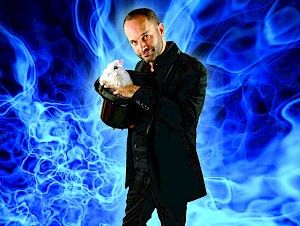 Magician and illusionist Jason Purdy incorporates classic magic, comedy and grand-scale illusions to create a fun-filled magical entertainment experience for the entire family. Whether Jason is performing his awe inspiring dove act or materializing his assistant in a glass box, you don't wan't to miss this magical entertainment experience!
This event is part of the RAC Redfern Series event series.
Contact:
Redfern Box Office
603-358-2168
To request accommodations for a disability, please contact the coordinator at least two weeks prior to the event.