String Ensemble and Woodwind Quintet
Redfern Arts Center
Sunday, · -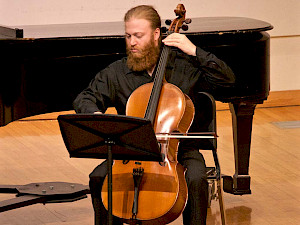 Join us for this free family-friendly event happening on Sunday April 22, at 7:30 pm. String Ensemble and Woodwind Quintet combines two perfectly harmonious but completely different types of instruments. Included in the String Ensemble repertoire will be Piano Quintet in F-sharp minor, Op. 67, Mvt 2, Adagio Espressivo, by New Hampshire's own first major woman composer, Amy Beach.
This event is part of the RAC Music Department calendar and is open to the public.
Contact:
Redfern Box Office
603-358-2168
To request accommodations for a disability, please contact the coordinator at least two weeks prior to the event.