String Ensemble and Woodwind Quintet
Redfern Arts Center
Sunday, · -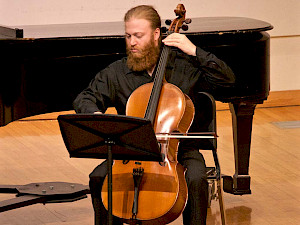 String Ensemble and Woodwind Quintet combines two perfectly harmonious but completely different types of instruments. A string quartet, for instance, consists of two violins, a viola and a cello. There is a vast body of music written for string ensembles, as it is seen as an important genre in classical music. A woodwind quintet most commonly consists of most commonly flute, oboe, clarinet, horn and bassoon. The term also applies to a composition for such a group.
This event is part of the RAC Music Department event series and is open to the public.
Contact:
Redfern Box Office
603-358-2168
To request accommodations for a disability, please contact the coordinator at least two weeks prior to the event.