Miwa Matreyek: This World Made Itself
Redfern Arts Center
Wednesday, · 7:30 p.m.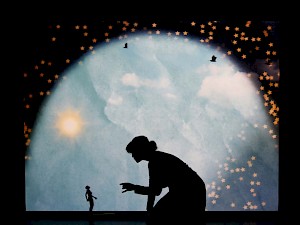 Los Angeles multimedia performance artist Miwa Matreyek creates magical, visually rich fusions of intricate animation and live performance that leave audiences spellbound. As part of the Redfern's new solo performance series, This World Made Itself combines projected animation and the artist's own shadow silhouette as she interacts with the fantastical world of the video. This World Made Itself is a visually and musically-rich journey through the history of the earth, from the universe's epic beginnings to the complex world of humans.
This event is part of the RAC Redfern Series calendar and is open to the public.
Contact:
Redfern Box Office
603-358-2168
To request accommodations for a disability, please contact the coordinator at least two weeks prior to the event.