Bag It
Redfern Arts Center - Putnam Theater
Thursday, April 24, 2014 · 7:00 p.m. - 8:30 p.m.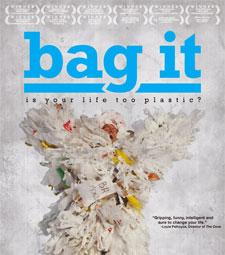 An average guy makes a resolution to stop using plastic bags at the grocery store.
Little does he know that this simple decision will change his life completely. He comes to the conclusion that our consumptive use of plastic has finally caught up to us, and looks at what we can do about it. Today. Right now.
Co-Sponsored by the Harris Center for Conservation Education, The Monadnock Conservancy, The KSC Film Society and Keene State College.
For more information, contact Brett Amy Thelen at thelen@harriscenter.org or (603) 358-2065.
Thursday, 7:00 p.m. only.
This event is part of the Putnam Film event series.
Contact:
Putnam Theatre
603-358-2160
To request accommodations for a disability, please contact the coordinator at least two weeks prior to the event.