Big Bad Wolves
Redfern Arts Center - Putnam Theater
Friday, April 04, 2014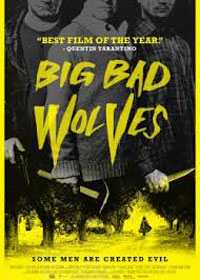 2014, Israel, Directed by Aharon Keshales, and Navot Papushado, Not Rated, 110 minutes, in Hebrew with English subtitles.
A series of brutal murders puts the lives of three men on a collision course: The father of the latest victim now out for revenge, a vigilante police detective operating outside the boundaries of law, and the main suspect in the killings - a religious studies teacher arrested and released due to a police blunder.© Magnolia Pictures
Friday at 7:00 & 9:00 p.m.
Saturday and Sunday matinees ONLY at 2:00 p.m.
Monday - Wednesday at 7:00 p.m. only
This event is part of the Putnam Film event series.
Contact:
Putnam Theatre
603-358-2160
To request accommodations for a disability, please contact the coordinator at least two weeks prior to the event.