The Greasy Hair Club Presents: Gamera Vs. Guiron
Redfern Arts Center - Putnam Theater
Thursday, December 05, 2013 · 9:30 p.m. - 11:30 p.m.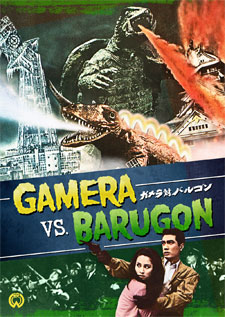 The Greasy Hair Club combines live theater improv with the magic of celluloid, creating an interactive theater experience that is sure to deliver hilarity.
If you are a fan of "MST3K", B-movies, and/or "Whose Line is it Anyway," then The Greasy Hair Club is an ongoing event you can't miss!
In Gamera vs. Guiron (1969, Japan), Aliens kidnap two children and take them to another planet for the purpose of getting knowledge from their brains, but Gamera follows and tries to rescue them. ©IMDB
Thursday at 9:30 p.m. only.
This event is part of the Putnam Film event series.
Contact:
Putnam Theatre
603-358-2160
To request accommodations for a disability, please contact the coordinator at least two weeks prior to the event.