Halloween Horror Fest!
Redfern Arts Center - Putnam Theater
Thursday, October 31, 2013 · 7:00 p.m. - 11:00 p.m.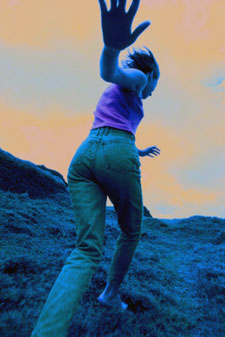 Come on down to the Putnam on the 31st for our Halloween Horror Fest! We'll be showing two classic American horror films.
An American Werewolf in London (1981) at 7:00 p.m.
Blending the macabre with a wicked sense of humor, director John Landis (National Lampoon's Animal House) delivers a contemporary take on the classic werewolf tale in this story of two American tourists who, while traveling in London, find their lives changed forever when a vicious wolf attacks them during a full moon. Featuring groundbreaking, Academy Award-winning make-up by Rick Baker. ©Amazon
Jaws (1975) at 9:00 p.pm.
Directed by Academy Award® winner Steven Spielberg, Jaws set the standard for edge-of-your-seat suspense quickly becoming a cultural phenomenon and forever changing the movie industry.
When the seaside community of Amity finds itself under attack by a dangerous great white shark, the town's chief of police (Roy Scheider), a young marine biologist (Richard Dreyfuss) and a grizzled shark hunter (Robert Shaw) embark on a desperate quest to destroy the beast before it strikes again. Featuring an unforgettable score that evokes pure terror, Jaws remains one of the most influential and gripping adventures in motion picture history. ©Amazon
Admission will be charged for this event.
This event is part of the Putnam Film event series.
Contact:
Putnam Theatre
603-358-2160
To request accommodations for a disability, please contact the coordinator at least two weeks prior to the event.